A new generation of bibSNAPS becomes a part of sports memorabilia culture and catches up as collectibles among endurance participants
November 9, 2021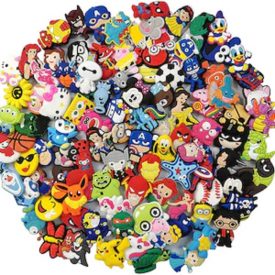 A new generation of bibSNAPS becomes a part of sports memorabilia culture and catches up as collectibles among endurance participants
/ENDURANCE SPORTSWIRE/ – BibBoards is the brand that introduced their hallmark product bibSNAPS as an alternative to safety pins for athletes' bib numbers. But wait there is more…
However, besides offering their customers unprecedented safety and a mindful approach to the environment with their multi-use bibSNAPS, the brand also provided space for creativity and self-expression with their original designs and customization options.
Today BibBoards introduced innovative products, soft-rubeez and premium mini-metal versions. Being even more durable and safe for the person who wears them versus those outdated lapel pins that are becoming a thing of the past as people are afraid of getting stabbed.
Whether you want to create memorabilia for the upcoming competition, support an initiative or express your creativity and deliver a message, BibBoards will create custom-made versions with your unique logo design. Along with helping athletes of all ages minimize the risk of injury or damage to the uniform during the competition, bibSNAPS are also a powerful tool of inspiration and brand exposure between the athletes and spectators.
The new product makes a fresh statement!
The new generation of bibSNAPS made out of soft rubber and metal covered with high-quality enamel provides even more ample space for creativity and self-expression. Today you can not only place your unique design on but also customize their shape, creating a truly unique product.
Proud of their achievements or willing to inspire more people to a healthy and active lifestyle, athletes create their unique bibSNAPS, use them at competitions, exchange them as souvenirs, and even wear them in their daily lives.
BibBoards has noticed this trend and developed their new product to provide their creative customers with even more possibilities for promoting event awareness and participant appreciation.
The new bibSNAPS are made out of long-lasting, high-quality materials. You can use them on any type of fabric – from the traditional materials used in sportswear to the fabrics of our everyday clothing.
They have preserved their original features, which have already gained their trust:
They won't injure you, cause irritation or infection like the traditional safety pins;
They won` damage the fabric, make wholes, rips, and holes in it;
They are multi-use and therefore sustainable and eco-friendly.
However, the new solutions allow bibSNAPS to become even more original, colorful, and recognizable. They will make great memorabilia or souvenir; a means to build team spirit or promote a sponsor, or an original accessory that will make a statement.
Today bibSNAPS are becoming a new social phenomenon among athletes and sports fans of all generations and one of the new means of communication that emerged and flourished under the quarantine restrictions, which have influenced the whole sports industry.
"The soft rubeez and mini-metals are catching on as collectibles for runners and cyclists, and the best part they seem to wear them from race to race and even after to show what they have accomplished," – says Brian Goodell, founder, and CEO of BibBoards.
Today the trend is spreading over all competitive sports, and athletes along with the fans see the new bibSNAPS as valuable memorabilia, a substantial and integral part of the culture.