4iiii announce industry-leading turnaround times for Shimano warranty customers seeking power meter replacement in the UK
October 25, 2023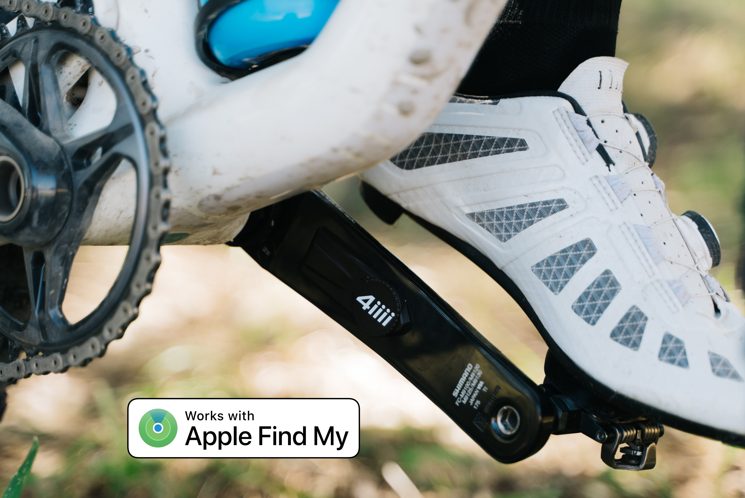 4iiii Innovations Inc., a leader in power-driven cycling performance, have announced support for their customers; with only a 3-5 day power meter installation turnaround time on "factory install" replacement Shimano warranty cranks.
COCHRANE, ALBERTA — 25 October, 2023 /ENDURANCE SPORTSWIRE/ – In September 2023, Shimano issued a safety notice for pre-July 2019 11-Speed Bonded HollowTech II Road Cranks, offering a voluntary recall for those who had purchased a crankset of this specification. This announcement followed a number of reported incidents of cranksets separating, and is anticipated to impact as many as 2.8 million Shimano customers globally.
4iiii Innovations Inc. works closely with the team at Shimano, with "ride ready" Shimano cranksets available across their award-winning power meter range. Upon learning about the recall, the 4iiii team were quick to communicate their support and guidance for any impacted 4iiii customers, offering a quick "factory install" on any replacement cranks received from Shimano.
The 4iiii team's response to their customers can be found here.
In demonstration of their support for their UK customers, the team at 4iiii have announced that they will be offering a very competitive turnaround time for those who choose a left-sided factory install power meter replacement, of only 3-5 days. And it's not just existing 4iiii customers that can take advantage of this either; the 4iiii team are offering the fast turnaround service and installation of their new Apple Find-My enabled PRECISION 3+ power meter for new customers to the brand too.
A "Factory Install" allows customers to send in their left sided Shimano crank arm to have a 4iiii power meter Installed. This service is offered locally in the UK, Spain, and Benelux. This allows for the installs to be done locally with an exceptional turnaround time of 3-5 days.
Competitor brands to 4iiii are offering an equivalent turnaround service of 2-6 weeks, so this makes the team's offer the fastest way to get back up and riding power. And all 4iiii PRECISION 3+ Powermeters come with Apple Find My technology, a 3-year warranty, temperature compensation, and are IPX7 waterproof, so you can be sure they're as tough as your workouts are too.
Phil White, CEO of 4iiii says, "From the moment we first learned about the Shimano safety notice and voluntary recall, our priority has been to ensure our riders remain safe and their riding uninterrupted. We hope that the speed in which our team is able to support with a factory installation will attract new customers to the 4iiii brand, seeking both a premium Power Meter product and seamless return to the road."
For more information and to purchase, go to www.4iiii.com or find a local 4iiii dealer at 4iiii.com/dealers.
###
About 4iiii Innovations Inc.
Based in the foothills of the Canadian Rockies, we are a sports technology company dedicated to unlocking rider potential with intuitive training tools, including: cycling power meters, heart rate monitors, and cycling trainers for the outdoor and indoor cycling and fitness markets. Our team seeks to engineer and build not only the best and most accurate equipment but to do so at an accessible price so that every athlete can gain the benefits of better training. We're proud to have pros riding 4iiii-equipped bikes who have won World Championships, Paris-Roubaix, stages of the Tour de France, and weekend warriors who consistently dominate their friends on Strava.
We have partnered with several professional teams including Etixx Quick Step, Bora Hansgrohe,Israel Start-Up Nation and most recently Lotto Dstny and EF Education – TIBCO – Silicon Valley Bank.
Learn more at www.4iiii.com
Media Contact
Kate Allan
+447754 072648