2024 Ascension Seton Austin Marathon Opens Elite Athlete Program
October 20, 2023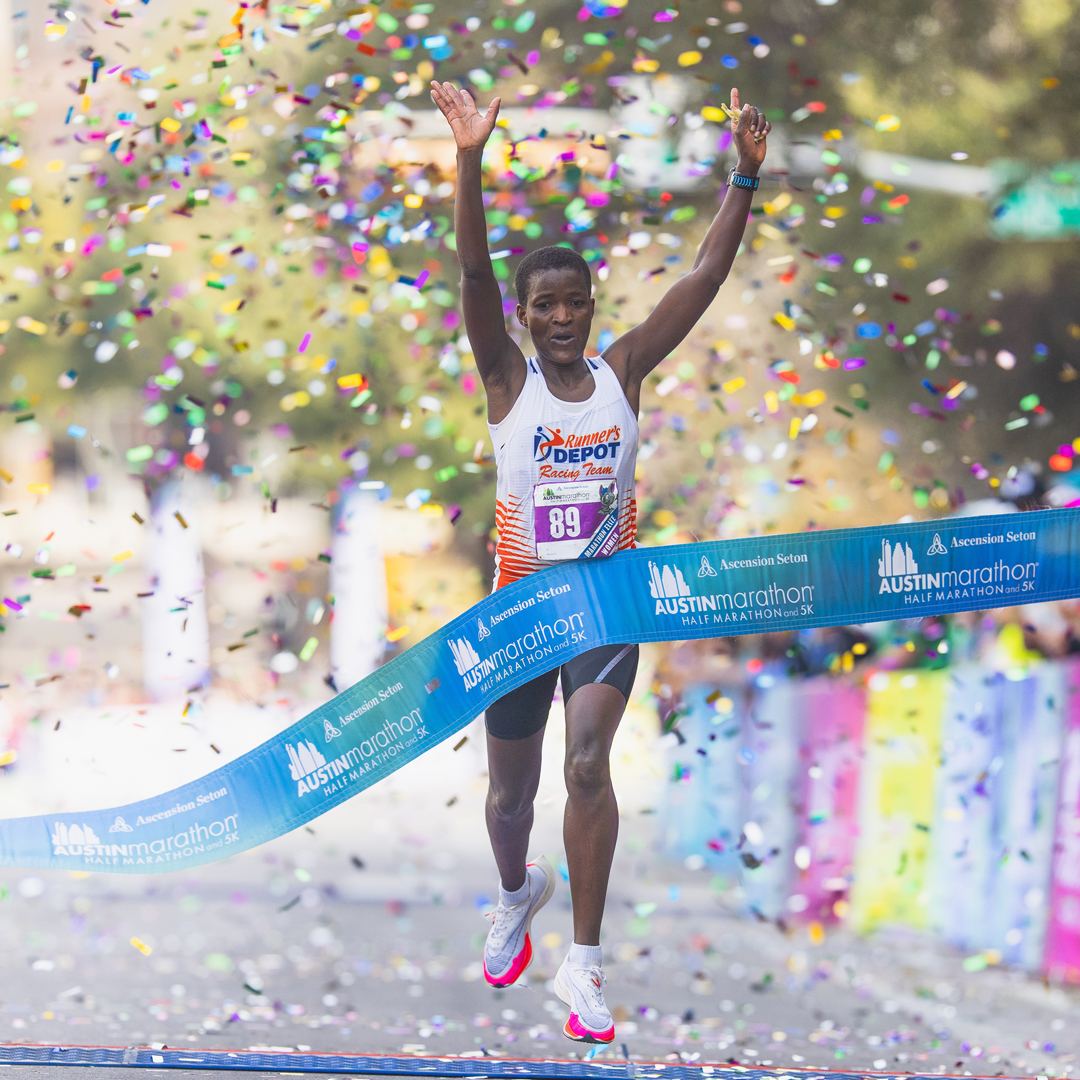 $20,000 prize purse for Austin Marathon Winners
AUSTIN, Texas, October 20, 2023 /ENDURANCE SPORTSWIRE/ – High Five Events, one of the largest privately owned event production companies in the United States, is accepting applications from elite runners for the 2024 Ascension Seton Austin Marathon. Returning for its seventh year, the Elite Athlete Program creates a competitive field of elite male and female runners while discovering emerging talent, pushing the entire talent pool to reach Olympic standards.
Runners accepted to the 2024 Austin Marathon Elite Athlete Field will compete for a $20,000 prize purse that will be divided amongst the top five male and female finishers.
"We had a distinct vision for the Elite Athlete Program during its relaunch four years ago," remarked Jack Murray, co-owner of High Five Events. "Since then, we've witnessed the competition intensify, impressive advancements in overall times, the emergence of Olympic Marathon Trials qualifiers, and the spotlight truly illuminating talent as they seize the opportunity to showcase their skills on the vibrant streets of Austin."
George Onyancha (02:16:32) won the 2023 Austin Marathon and hit the 2024 Olympic Marathon Trials Standard. Brendan Gregg (01:04:45) and Allie Kieffer (01:16:49.0) took first in the Austin Half Marathon. Damaris Areba, Austin Marathon female champ, ran a 2024 Olympic Marathon Trials Standard qualifying time of 02:36:48.
Athletes accepted into the Elite Athlete Field must meet the program's standards. Those that meet standards will receive a comped entry to the Austin Marathon or Half Marathon and to the 3M Half Marathon. Marathon elites are also eligible for standards bonuses,. The deadline to apply for the Elite Athlete Program will be on December 31, 2023.
To be eligible for prize money, athletes must be accepted into the Elite Full Marathon Athlete Program. All athletes are subject to random drug testing pre and post-race. Read more about program details, including eligibility standards, here. Interested athletes and coaches with questions can contact elites@youraustinmarathon.com.
In 2024, the Austin Marathon will proudly celebrate its 33rd year in the capital of Texas. This premier running event draws participants from every U.S. state and over 30 countries worldwide. The convenience of start and finish locations with the proximity to downtown hotels and dining, creates an ideal running weekend. The captivating finish line against the backdrop of the iconic Texas State Capitol truly makes the Austin Marathon special.
About the Ascension Seton Austin Marathon®: The Austin Marathon® will celebrate its 33rd year running in Austin on Feb. 18, 2024. Austin's flagship running event annually attracts runners from all 50 states and 30+ countries around the world. With start and finish locations just a few blocks apart, and within walking distance of many downtown hotels and restaurants, the Austin Marathon is the perfect running weekend destination. Participants can register on the website.