Zoot Sports Raises $32,280 for Maui Wildfire Relief with "Maui Strong" Collection
September 25, 2023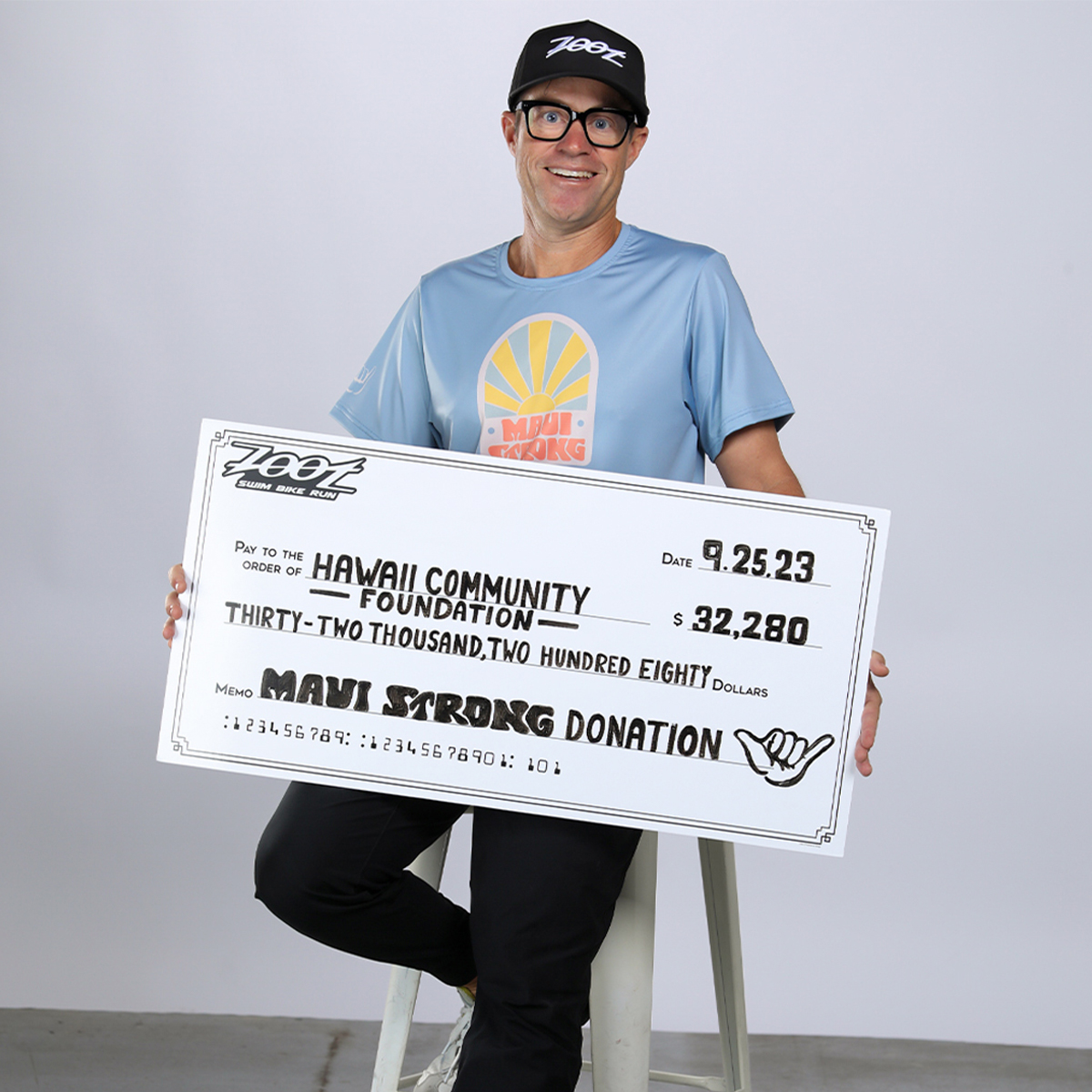 Carlsbad, CA /ENDURANCE SPORTSWIRE/ – Zoot Sports proudly announces the successful fundraising of $32,280 through sales of its limited-edition "Maui Strong" collection to support the ongoing recovery efforts in Maui, Hawaii after the recent, devastating wildfires.
The special collection featured technical running shirts, singlets, and cycling tops with a distinctive "Maui Strong" logo. The initiative was a direct response to the wildfires that inflicted widespread damage on more than 10,000 acres of land on Maui. The proceeds from the "Maui Strong" collection will be channeled to the Maui Strong non-profit organization, aimed at facilitating reconstruction and aiding displaced residents.
Shawn O'Shea, owner of Zoot Sports, emphasized the brand's deep-rooted connection to Hawaii as its birthplace and a continual source of inspiration. O'Shea stated, "Our ties to the Islands run deep, compelling us to contribute to a community that has enriched us in countless ways. We sincerely thank our loyal Zoot Sports customers and the triathlon community for helping make these fundraising efforts possible. Through the 'Maui Strong' collection, we hope to play a modest role in supporting wildfire recovery endeavors."
With the success of the "Maui Strong" collection, Zoot Sports solidifies its position as a leading brand in the triathlon industry. The company's commitment to producing top-quality apparel, combined with its dedication to making a positive impact, sets it apart from competitors. As Zoot Sports looks toward the future, it remains focused on creating innovative products that enhance athletes' performance while also supporting causes that align with the brand's values.
For further exploration of Zoot Sports' comprehensive range of triathlon training and racing apparel, as well as accessories, please visit www.zootsports.com. Additional insights into the recovery and reconstruction initiatives can be found at www.hawaiicommunityfoundation.org/maui-strong.