XTERRA Australia 2024: Dynamic Races Await in Dunsborough
October 17, 2023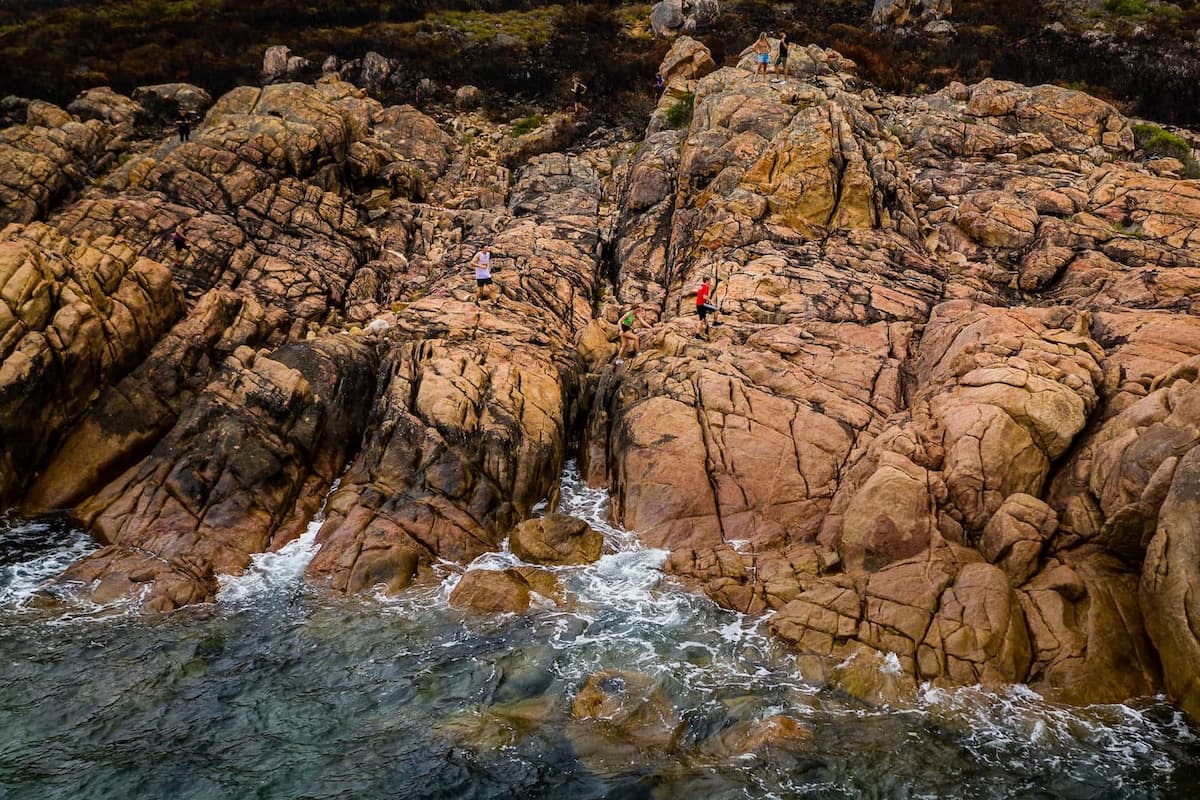 DUNSBOROUGH, Western Australia /ENDURANCE SPORTSWIRE/ – The picturesque coastal town of Dunsborough is once again set to host XTERRA Australia in 2024. This event has rapidly gained a reputation as one of the premier off-road triathlons on the global circuit. Scheduled for April 20-21, it promises to be a blend of fierce competition and breathtaking natural beauty.
From Local Gem to Global Phenomenon
What began as Australia's largest off-road triathlon, formerly known as X-Adventure, has now evolved into a global sensation, thanks to a groundbreaking partnership formed in 2023 between Rapid Ascent and XTERRA. This collaboration has not only elevated the event's stature on the world stage but also highlights the unique challenges and scenic beauty of the race course – a harmonious blend of ocean swimming, mountain biking, and trail running.
XTERRA Australia in 2024 is set to be a landmark event with the opportunity to secure 28 qualifying spots for the 2024 XTERRA World Championship in Trentino, Italy in the Full Distance Triathlon. Elite competitors will also be vying for a share of the $12,000 AUD ($7500 USD) prize pool.
Additional events ranging from the Short Distance Triathlon to adventure races tailored for kids also promises a comprehensive racing experience for everyone.
Two new XTERRA Trail Runs (10K and 21K) will make their debut, allowing runners to immerse themselves in the diverse terrains of the Meelup Regional Park and aim to qualify for a spot at the XTERRA Trail Run World Championship in Maine, USA.
"We're excited to expand our event with the addition of the Trail Run, part of our Trail Run World Series. While previously catering to triathletes, this year we're reaching out to the vibrant community of trail runners, both locally and globally," stated XTERRA Asia-Pacific technical director, Landry Benoit.
The Full Distance race is the crown jewel of the event. Participants will embark on a 1.5K swim in the crystal-clear waters of Geographe Bay, transition to a 28K mountain bike race that winds through the lush trails of Meelup Regional Park, and conclude with a 10K trail run that offers panoramic views of the sculpted granite coastline.
"It's honestly a banger of a race on a course [that] really rewards somebody who can rail a bike around a corner," said Sam Osborne (NZ), the Men's 2023 XTERRA Australia Full Distance winner.
"This is the sickest XTERRA race on the planet. I've been coming to race here for eight years so I know what it's like," exclaims Australian and 2023 runner-up Ben Allen.
"Amazing course, it's so much fun," said last year's women's race winner Samantha Kingsford (NZ). "This is a true mountain bike course." Runner-up Kristen Gardner (AUT) added, "It's such a brilliant course with so much single track on the bike, and the run is technical too."
At the heart of XTERRA Dunsborough is a sense of community. The event, headquartered at the Dunsborough Country Club, will have a festival-like atmosphere, complete with entertainment options for kids and an array of food and drink choices.
Benoit is enthusiastic about the continued partnership with Rapid Ascent. "I'm excited for our athletes, both locals and visitors, who will be treated to a remarkable setting for a race and perhaps more importantly, a truly amazing adventure destination to explore and discover before and after the event."
Dunsborough, with its vast expanse of azure waters, rugged coastlines adorned with wildflowers, and intricate network of mountain bike trails, offers a race setting that is second to none. As XTERRA continues to host successful events in 27 countries worldwide, XTERRA Dunsborough stands out as a testament to the brand's commitment to providing world-class racing experiences in unparalleled natural settings.
Sam Maffett, Rapid Ascent's General Manager is looking forward to sharing what makes these courses world-class through the XTERRA Global partnership. "This is off-road triathlon at its best; we call it a race through paradise!" said Maffett. "We are excited to continue our affiliation with XTERRA Global, leveraging through the partnership to bring Australia a world-class event."
"We've designed each course and discipline to capture the natural beauty of the area and invite athletes of all abilities to get a taste of what off-road racing is all about through XTERRA Dunsborough," added Maffett.
Entries for XTERRA Dunsborough 2024 are now open. Athletes and adventure enthusiasts are encouraged to seize this opportunity and be a part of a global off-road triathlon phenomenon.
Register now at XTERRA Dunsborough
XTERRA is a global lifestyle brand that champions the spirit of outdoor adventurers, pushing the boundaries of what's possible in off-road multisport. With events spanning over 30 countries, XTERRA has been at the forefront of off-road racing, offering unparalleled experiences in some of the world's most iconic locations.
High-res images available HERE on Dropbox. Please credit Rapid Ascent, Photos4Sale and Daniela Tommasi.