Women's Professional Athlete Field Announced for VinFast IRONMAN World Championship in Kailua-Kona, Hawai`I
September 27, 2023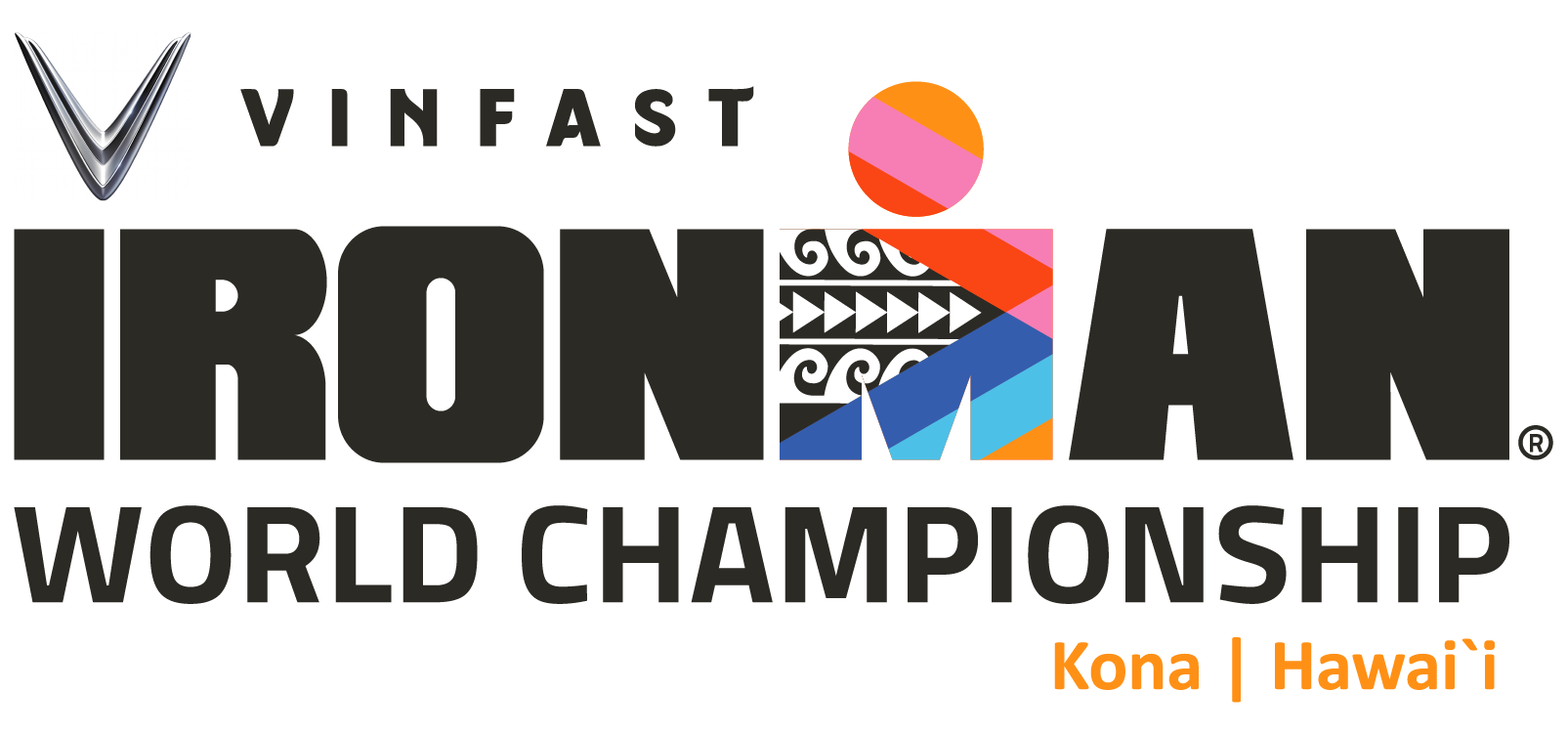 – For the first time in the 40-plus year history of triathlon's pinnacle event, professional and age group women will have their own edition of the VinFast IRONMAN World Championship triathlon in Kailua-Kona, Hawai`i on October 14
– Defending IRONMAN World Champion Chelsea Sodaro (USA) headlines the field in a bid for back-to-back titles
– Other challengers include last year's runners up, Lucy Charles-Barclay (GBR) and Anne Haug (DEU), five-time IRONMAN World Champion Daniela Ryf (CHE), and IRONMAN European Champion Laura Philipp (DEU) amongst others
KAILUA-KONA, Hawai`i / TAMPA, Fla. (Sept. 27, 2023) /ENDURANCE SPORTSWIRE/ – An elite field of professional triathletes from around the globe are preparing to descend on Kailua-Kona, Hawai`i for the women's race of the 2023 VinFast IRONMAN® World Championship triathlon on Saturday, October 14. This will be the first time in history that the professional and age-group women have a race day that is uniquely their own. The men's race was held in a different location – Nice, France – earlier this month.
The most iconic endurance event in the world will bring together over 50 of the world's top professional female triathletes who will fight for a piece of the $375,000 USD female professional prize purse and the title of IRONMAN World Champion. Along with the professional field, over 2,000 age group athletes are registered for this historic event. Live race day coverage of the women's 2023 VinFast IRONMAN World Championship triathlon can be viewed by visiting, www.ironman.com/live.
"The IRONMAN World Championship triathlon has a long and storied history in Hawai`i and we welcome the world's best female triathletes to Kailua-Kona for this edition of the IRONMAN World Championship race that begins a new chapter," said Andrew Messick, President & Chief Executive Officer for The IRONMAN Group. "The spotlight will be on women's racing in Hawai`i to witness the crowning of the 2023 IRONMAN World Champion and we are looking forward to a great day of racing."
Reigning IRONMAN World Champion, Chelsea Sodaro (USA) returns to toe the line with bib #1 and the hopes of taking back-to-back IRONMAN World Champion titles. Sodaro's win in 2022 marked the first win on debut by a female since 2007 and the first American since 1996. An advocate for mothers and female athletes globally, Sodaro has used her success to benefit the sport in many ways beyond the steps of the podium, donating her prize money from her second-place finish in the 2023 Athletic Brewing IRONMAN 70.3® Oceanside triathlon to a non-profit fighting for a safer community.
The 2022 IRONMAN World Championship runner-up Lucy Charles-Barclay (GBR) and third place finisher Anne Haug (DEU) will look to dethrone Sodaro for a chance at their own place in history. Charles-Barclay and Haug have won the IRONMAN 70.3 World Championship and IRONMAN World Championship triathlons respectively, making them fierce rivals for Sodaro. Charles-Barclay, the current record holder for the IRONMAN World Championship swim split in Kailua-Kona, has been runner up in the IRONMAN World Championship in 2017, 2018, 2019, and 2022, leaving her undoubtedly with a desire to finally top the podium. A first-place finish in the Club La Santa IRONMAN 70.3 Lanzarote triathlon in March 2023 started Haug's season strong and she hopes to finish in similar fashion in October.
Never to be underestimated at an IRONMAN World Championship race is competitor Daniela Ryf (CHE), a five-time IRONMAN World Champion, most recently in St. George, Utah in May of 2021. After a ninth-place finish in the 2023 IRONMAN 70.3 World Championship triathlon in Lahti, Finland and landing atop the podium for the eighth time in a row at the IRONMAN 70.3 Switzerland triathlon, she is hungry for more. She will be on the lookout for a sixth IRONMAN World Championship title which, if achieved, would tie her number of world titles with fellow countrywoman Natascha Badmann, and place her behind only Paula Newby-Fraser (ZIM) for most IRONMAN world titles by a female professional ever.
Kat Matthews (GBR), runner up in both the 2021 IRONMAN World Championship and 2023 IRONMAN 70.3 World Championship races, will be making an emotional return to the Big Island, after she was forced to withdraw from the competition last year after a serious bike crash which resulted in fractures to her skull, two vertebrae, and sternum.
After winning her second consecutive VinFast IRONMAN® 70.3® World Championship title in Lahti, Finland in August, Taylor Knibb (USA) received an automatic qualification to the 2023 IRONMAN World Championship in Kailua-Kona. Knibb, whose mother is competing in this year's event as an age-grouper has stated she will be in Hawai`i and all signs point to her toeing the start line to make her full-distance IRONMAN debut. Knibb will be a contender after an incredible season which also saw her clinch the fastest ever IRONMAN 70.3 triathlon time in Lahti, as well as earning a spot in the 2024 Olympics following a test event in Paris, and taking the win at the IRONMAN 70.3 Boulder triathlon in June.
Others to watch at this year's event include 2022 IRONMAN European Champion, Laura Philipp (DEU), 2023 IRONMAN European Champion, Sarah True (USA), Olympic Games Silver Medalist Lisa Norden (SWE), 2023 IRONMAN African Champion runner up, Fenella Langridge (GBR), and 2023 IRONMAN Asia Pacific Champion and IRONMAN Australia Champion, Kylie Simpson (AUS), among a host of others.
Beginning in the crystal-clear waters of Kailua Bay with the electrifying energy of the ROKA swim course creates an unforgettable 2.4-mile (3.8km) swim. Athletes start in the water and swim out-and-back in a clockwise direction facing small swells but otherwise mild and warm swim conditions. The swim starts and ends with a surge of excitement fueled by the crowds as athletes begin the first leg of their VinFast IRONMAN World Championship journey.
The 112-mile FulGaz™ bike course is renowned for its historic long sustained climbs, strong crosswinds, and exposed terrain beauty with lava fields on one side and the ocean coastline on the other. Starting from T1 at the Kailua Pier, the course makes its way directly out of Kailua-Kona and up to the Hawi turnaround where athletes will face challenging elevation gains and potential for crosswinds. Athletes will then return to town on the iconic Queen Ka'ahumanu Highway. While there will be comfort in the captivating views this unforgettable course carries with it elevation gains of up to 5814 ft (1772 metres).
As athletes embark on the final leg of their race, the HOKA run course, an out-and-back jaunt takes runners past the spirited crowds on Ali`i Drive. The 26.2 mile (42.2km) run with elevation gains up to 1009 ft (307 metres) then brings athletes up Palani Road to the Queen Ka`ahumanu Highway. This leads them to the long-awaited HOST Park at the National Energy Laboratory Hawai`i Authority (NELHA) where races can be won or lost. From there the course contains rolling hills with intermittent steep stretches, followed by a triumphant return along the highway. The grand finale for athletes includes a victorious lap through downtown Kona, culminating in the exhilaration of crossing one of the most stunning and recognizable finish lines in triathlon.
Further details of the course can be found here.
A full list of professional women's field listed below*:
| | | | |
| --- | --- | --- | --- |
| BIB | LAST | FIRST | COUNTRY REP |
| 1 | Sodaro | Chelsea | USA |
| 2 | Charles-Barclay | Lucy | GBR |
| 3 | Haug | Anne | DEU |
| 4 | Ryf | Daniela | CHE |
| 5 | Knibb | Taylor | USA |
| 6 | Philipp | Laura | DEU |
| 7 | Norden | Lisa | SWE |
| 8 | Langridge | Fenella | GBR |
| 9 | Crowley | Sarah | AUS |
| 10 | Moench | Skye | USA |
| 11 | Siddall | Laura | GBR |
| 12 | Matthews | Kat | GBR |
| 14 | True | Sarah | USA |
| 15 | Frades | Gurutze | ESP |
| 16 | Simpson | Kylie | AUS |
| 17 | Wilms | Lotte | NLD |
| 18 | Astle | Ruth | GBR |
| 19 | Visser | Els | NLD |
| 20 | Robertson | Jodie | USA |
| 21 | Oliveira | Pamela | BRA |
| 22 | Zilinskas | Rachel | USA |
| 23 | Lane | Chloe | AUS |
| 24 | McCauley | Jocelyn | USA |
| 25 | Stage Nielsen | Maja | DNK |
| 26 | Lewis | Danielle | USA |
| 27 | Clarke | Rebecca | NZL |
| 28 | Chura | Haley | USA |
| 29 | Thoes | Svenja | DEU |
| 30 | Kahlefeldt | Radka | CZE |
| 31 | Bleymehl | Daniela | DEU |
| 32 | Riveros | Barbara | CHL |
| 33 | Slater | Penny | AUS |
| 34 | Cheetham | Susie | GBR |
| 35 | Brandon | Lauren | USA |
| 36 | Jerzyk | Agnieszka | POL |
| 37 | Zimmermann | Laura | DEU |
| 38 | Jansen | Laura | DEU |
| 39 | Berry | Hannah | NZL |
| 40 | Collonge | Jeanne | FRA |
| 41 | Annett | Jen | CAN |
| 42 | McQuaid | Melanie | CAN |
| 43 | Konczalla | Leonie | DEU |
| 44 | Moriarty | Fiona | IRL |
| 45 | Svensk | Sara | SWE |
| 46 | Gillespie-Jones | Kate | AUS |
| 47 | Mathieux | Justine | FRA |
| 48 | Watt | Alex | USA |
| 49 | Thomas | Sarah | AUS |
| 50 | Borges de Andrade | Mariana | BRA |
| 51 | Hughes | Hilary | IRL |
| 52 | Brown | Laura | AUS |
| 53 | Dahan | Carla | FRA |
| 54 | Genet | Manon | FRA |
| 55 | Vesterby | Michelle | DNK |
*Subject to change
"A Fighting Chance"
Follow the @ironmantri social channels for a behind the scenes view of what it takes to have a chance at world-title glory. The 'A Fighting Chance' IRONMAN series will drop a new episode throughout race week, giving audiences a glimpse of what it takes to prepare for race day, as well as the staging behind such an iconic event. Enjoy live race-day coverage of the 2023 VinFast IRONMAN World Championship triathlon globally via www.ironman.com/live.
For more information about the 2023 VinFast IRONMAN World Championship women's race in Kailua-Kona, Hawai`i please visit www.ironman.com/im-world-championship-2023. To learn more about the IRONMAN and IRONMAN ® 70.3® brands and series of events, please visit www.ironman.com. Media inquiries may be directed to press@ironman.com.
Race week photography and content will be uploaded: HERE
###
About the IRONMAN World Championship
Since its inception in 1978 on the Island of O`ahu, the IRONMAN World Championship® triathlon has etched its name in history through stellar performances, inspirational participants and emotional memories. In 1981, the race moved from the tranquil shores of Waikīkī to the barren lava fields of Kona on the Island of Hawai`i. The most iconic one-day sporting event in the world is the culmination of 40 global IRONMAN® events with over 94,000 athletes around the world striving for one of the coveted qualifying slots. The 2021 edition of the event took place in St. George, Utah in May 2022, becoming the first location to host the event outside of Hawai`i since its origins in 1978. After a two-year hiatus from Hawai`i due to COVID, the race returned to Kailua-Kona and for the first time took place as a two-day event in October. The 2023 VinFast IRONMAN World Championship triathlon will see the event continue with the two-day format but with two different host locations (Nice, France and Kailua-Kona, Hawai`i) and dates, to allow for a dedicated world championship race for women and dedicated world championship race for men. With two days of racing, the cumulative event will host approximately 5,000 athletes as they embark on a 140.6-mile journey that presents the ultimate test of body, mind, and spirit to earn the title of IRONMAN World Champion. For more information, visit www.ironman.com/im-world-championship.
About The IRONMAN Group
The IRONMAN Group operates a global portfolio of events that includes the IRONMAN® Triathlon Series, the IRONMAN® 70.3® Triathlon Series, 5150™ Triathlon Series, the Rock 'n' Roll® Running Series, IRONKIDS®, World Triathlon Championship Series, premier running events including the Standard Chartered Singapore Marathon™ and City2Surf®, UTMB® World Series trail-running events including the Canyons Endurance Runs™ by UTMB®, Tarawera Ultra by UTMB® and Ultra-Trail Australia™ by UTMB®, Epic Series™ mountain bike races including the Absa Cape Epic®, road cycling events including Haute Route®, and other multisport races. The IRONMAN Group is the largest operator of mass participation sports in the world and provides more than a million participants annually the benefits of endurance sports through the company's vast offerings. Catering to the full athlete experience, the company portfolio also includes FulGaz® virtual cycling, the most realistic indoor riding experience connected fitness application aimed at preparing athletes for real-world events. Since the inception of the iconic IRONMAN® brand and its first event in 1978, athletes have proven that ANYTHING IS POSSIBLE® by crossing finish lines around the world. Beginning as a single race, The IRONMAN Group has grown to become a global sensation with hundreds of events across 55+ countries. The IRONMAN Group is owned by Advance, a private, family-owned business, and Orkila Capital, a growth equity firm focused on building great brands. For more information, visit www.ironman.com/about-ironman-group.
About Advance 
Advance is a private, family-held business that owns and invests in companies across media, entertainment, technology, communications, education and other promising growth sectors. Our mission is to build the value of our companies over the long-term by fostering growth and innovation. Advance's portfolio includes Condé Nast, Advance Local, Stage Entertainment, The IRONMAN Group, American City Business Journals, Leaders Group, Turnitin, and Pop. Together these operating companies employ more than 17,000 people in 29 countries. Advance is also among the largest shareholders in Charter Communications, Warner Bros. Discovery and Reddit. For more information visit www.advance.com.