Wattbike Continue to Innovate on their Popular Training App, Wattbike Hub
May 24, 2022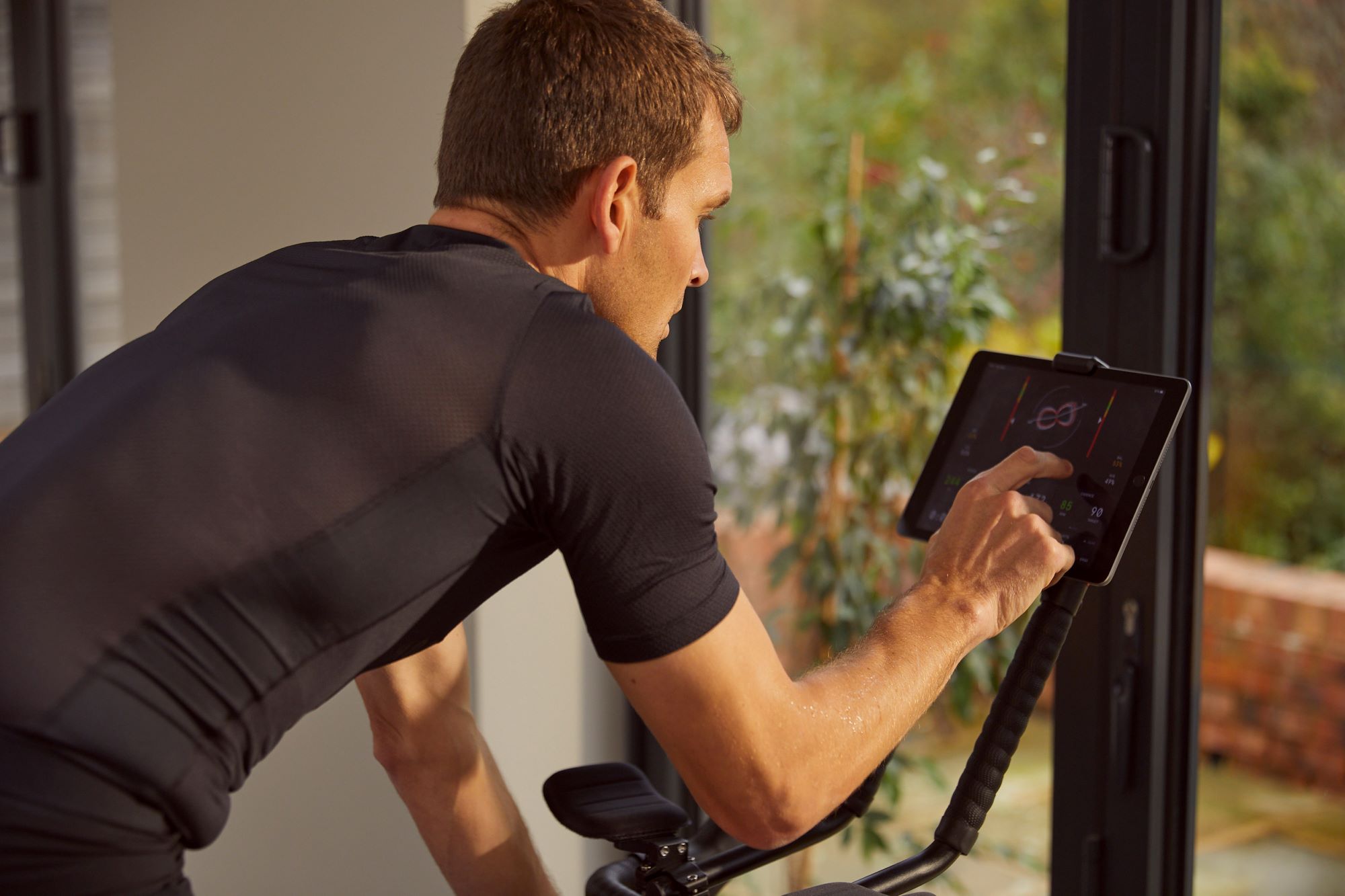 /ENDURANCE SPORTSWIRE/ – Wattbike is a brand going from strength to strength and is now inviting users to enjoy an even better experience when using the Wattbike Hub App. With significant improvements around useability and navigation, the new home screen makes the app easier to track and measure your performance improvements and bring workouts and challenges to life.
Wattbike's free training app is loaded with over 100 workouts, plans, tests, and challenges, so users can immerse themselves into the world of indoor cycling, with complete end-to-end training programmes for cyclists, triathletes, and those wanting to improve their fitness and performance. It's never been easier to track your progress, measure the data that's important to you, and tailor your experience for the best results possible.
Users can now select up to four personalised stats to display on their home profile – such as FTP, w/kg, number of sessions – to measure key performance data and allows users to keep track of their fitness gains over their training programmes.
Other new features for Wattbikers to explore include:
Notification box – located at the top of the home screen, keep up to date with Wattbike news, latest tips, offers, and training advice.
Workout challenges – Wattbike Hub app users will be the first to know when new challenges and workouts become available.
Featured workouts – Users can mix up their training with recommended workouts written and developed by leading cycling coaches.
Richard Baker, CEO of Wattbike, said, "I am incredibly proud of the work our team has put into the new home screen on the Wattbike Hub – this is just the beginning of many exciting developments being released over the summer months on our free training app. User feedback is extremely valuable to us and we have used this to make these updates. Our digital product team has been busy innovating and developing future features to enhance the indoor cycling experience and help unlock health and performance improvements for all Wattbikers. We're looking forward to further improving the experience for our users and sharing more in the coming months."
In celebration of these new updates, Wattbike are launching a new referral programme where Wattbike Atom owners can earn up to £500 in Sigma Sports vouchers when they refer up to 5 friends. Plus, every friend referred will be entitled to £100 off their Wattbike Atom purchase – there has never been a better time to reap the benefits of indoor cycling and discover the wonderful world of Wattbike.
The Wattbike Hub app is compatible with IOS and Android devices. For existing users to update their app, navigate to the Wattbike Hub app page on the App Store or Google Play and tap 'Update'.
Once you've updated the Wattbike Hub app, open it on your device then click Settings > About and check the version shows 5.0.0. https://hub.wattbike.com/
———————————————————-ENDS————————————————————-
ABOUT WATTBIKE
Wattbike is the original, indoor smart bike innovator, offering the most sophisticated yet accessible cycle training tools used by champions, athletes and fitness enthusiasts worldwide. Wattbike's mission is to help improve the fitness and performance of every athlete in the world – and anyone who can ride a Wattbike is an athlete. That's why Wattbike is chosen by both the world's top sporting teams such as the All Blacks, as well as thousands of everyday athletes at home. Wattbike was born more than 20 years ago with one goal – to create the ultimate indoor training bike. No other indoor trainer measures every pedal stroke and revolution so precisely, giving instant insights to get the most from every workout. Expertly crafted and designed in the UK, Wattbikes are tough enough to withstand the intense training of elite athletes, while beautiful enough to sit in the homes of everyday athletes too.
The Wattbike Atom retails at £1,999 – for more information please visit: https://wattbike.com/products/wattbike-atom
CONTACT
Kate Allan – Compete PR
+44 7754 072648