USA Cycling Launches New Event Organizer Resource Portal
November 20, 2023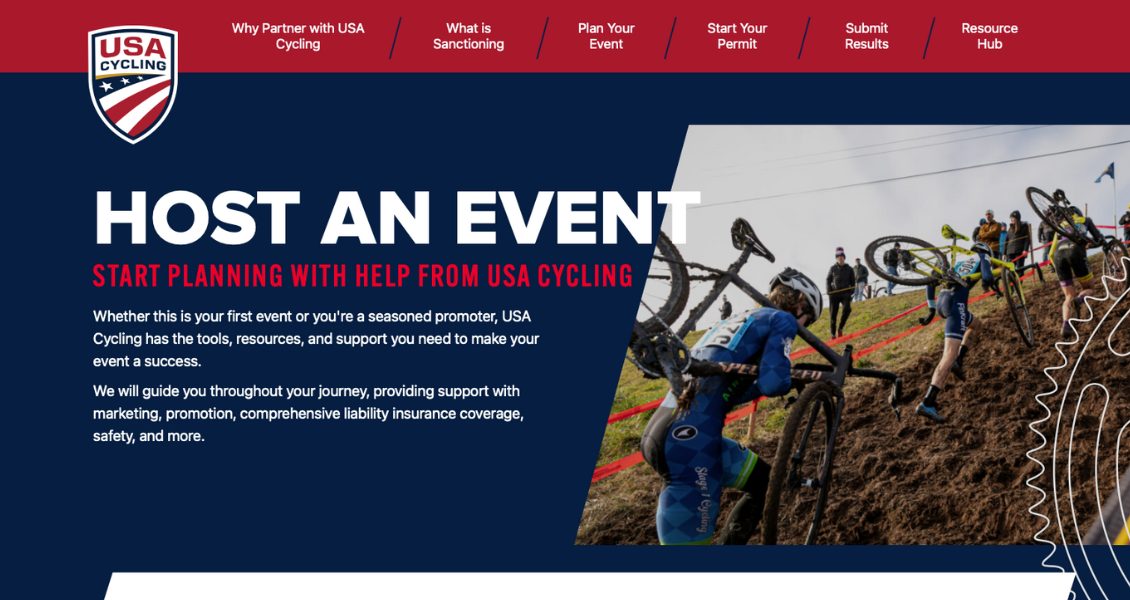 The updated interface includes tools, resources, and support for organizers to run successful USA Cycling sanctioned events.
COLORADO SPRINGS, Colo. /ENDURANCE SPORTSWIRE/ – USA Cycling recently launched a portal dedicated to supporting event organizers, new and experienced. The updated interface was designed as a one-stop-shop to provide comprehensive tools and information to help event organizers produce, promote, and manage their cycling events effectively.
The new site features a variety of resources, including step-by-step guides for organizing events, marketing tools, checklists, best practices, and safety protocols. It aims to empower event organizers with event knowledge and best practices, ensuring every cycling event is supported.. Event organizers will be able to utilize downloadable, easy to digest resource documents on different topics to help them execute their event.
This launch is part of USA Cycling's ongoing efforts to provide support and resources to event organizers and enhance the sport's growth and accessibility. Event promoters are invited to explore the new resource hub and discover the tools and information available.
Event organizers are encouraged to visit usacycling.org/event-organizer and submit requests for additional resources they would find useful.
Visit USACycling.org for more information on the athletes, events, and membership programs, and follow @USACycling across all channels for the latest on Team USA.
For more information, contact Matt Waite at mwaite@usacycling.org
ABOUT USA CYCLING (usacycling.org)
USA Cycling is the national governing body for the sport of cycling and oversees the disciplines of road, track, mountain bike, cyclocross, gravel, BMX, and esports. USA Cycling's mission is to grow participation and engagement with the sport of bicycle racing and achieve sustained international success across all cycling disciplines. USA Cycling supports cyclists of all levels and abilities, from those just beginning in the sport to international caliber athletes. The organization identifies, develops, and selects cyclists to represent the United States in international competition through the support of youth and interscholastic programs, amateur and grassroots bike racing events, athlete development programs, and operational support for cycling clubs, racing teams, and event organizers. USA Cycling has a membership of 80,000, sanctions over 2,500 events annually, and is a member of the Union Cycliste Internationale (UCI) and United States Olympic & Paralympic Committee (USOPC).