USA Cycling Announces New Pro Women's Team, Cynisca Cycling
July 20, 2022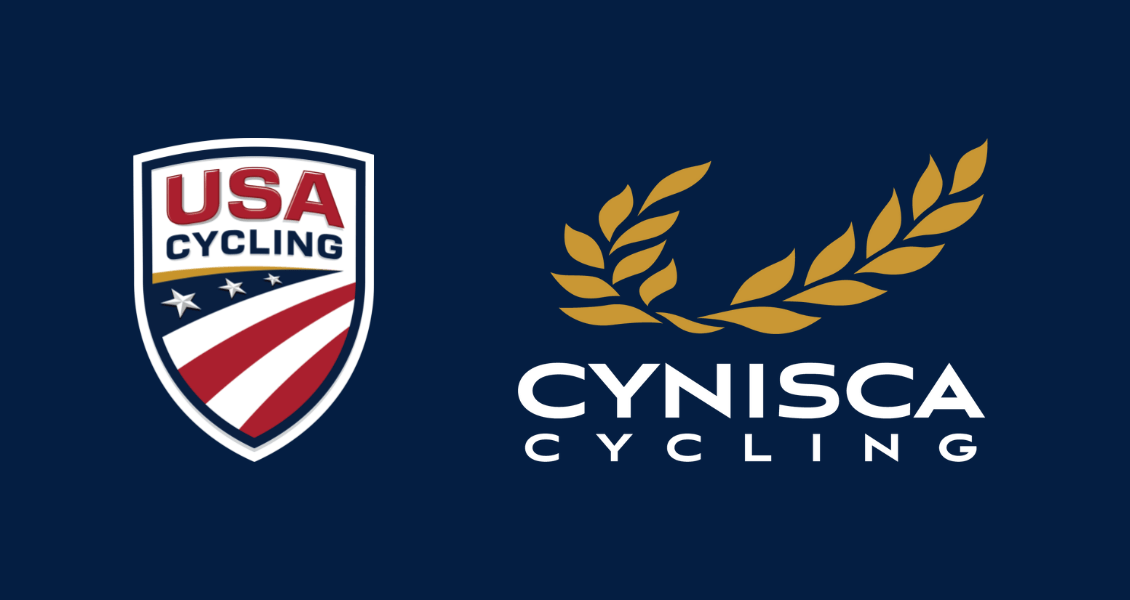 The team plans to bring more American women to Europe and World Tour racing.
SAINT-MARTORY, FRANCE /ENDURANCE SPORTSWIRE/ – USA Cycling is excited to announce a partnership with new American-licensed Continental professional women's team, Cynisca Cycling. The partnership supports the growth of elite women's racing by introducing a new American team to the European peloton and funding USA Cycling junior development programs. The European-based team will feature a roster of American riders and recently cut the ribbon on its service course at Château de Saint-Martory in France.
"In order to be the best in the world, you need to race with the best in the world," said Marion Clignet, Cynisca's Sports Director and six-time world champion, former world-record holder and Olympic medalist. "Cynisca will give young riders the opportunity to train and race on the world stage."
Starting with the 2022 season, USA Cycling and Cynisca Cycling are committed to working together to strengthen athlete development programs for women and create more opportunities for them to progress to the elite ranks of pro cycling. Racing in the European peloton will provide American athletes with the valuable competition experience they need to secure medals on the international stage.
In 2023, 10-12 female cyclists will compete in a full road racing program with Cynisca Cycling as a UCI Continental Women's Team. The race will feature major European and American races as well as World Tour events.
As the Cynisca Cycling professional women's team progresses, it will continue to work cooperatively with USA Cycling to maintain an athlete roster that is 70% American.
"We couldn't be more excited for Cynisca's support of our Women's National Team and Junior Development programs," said USA Cycling CEO Brendan Quirk. "USA Cycling is committed to developing more women into elite cyclists, and this partnership is a critical step forward towards our long-term goals at the Paris 2024 and Los Angeles 2028 Olympics. Thanks to Cynisca, we'll welcome a new team of American women into the European peloton, and we'll strengthen the next generation of up-and-coming riders."
David Lappartient, Union Cyclist Internationale (UCI) President, said "It is great news that another team will join the women's peloton. As president for the UCI, I'm truly delighted by the progress we have made for women's cycling. We have more teams than ever, and these teams are very competitive. We also have more high-level events that showcase the fantastic quality of women's racing. Women have made a name for themselves in our sport, and every day amaze us with their performances… We look forward to following Cynisca Cycling as its riders embark on this new and exciting adventure."
Initial funding for the team is being provided by Solution Tree, who deliver comprehensive professional development to preK-12 educators around the world. Cynisca is currently seeking and in negotiations for more sponsorship dollars as the team builds momentum.
About Château de Saint-Martory, Cynisca's European base and service course:
Cynisca Cycling's European operational base will be at Château de Saint-Martory, a fully restored 16th century Renaissance property with the new Cynisca Cycling state-of-the art service course. When not in use by the team, the privatized property with its 12 bedrooms is rented on an exclusive basis for weddings, group cycling trips, vacations and seminars. The owner, Jean-François Delort invested in the Cynisca service course for the team and for corporate and private cycling groups. Guests will be able to use select shared space and enjoy the benefits of the professional infrastructure. Select groups may even have the opportunity to ride with athletes at the château. Saint-Martory provides the perfect location to ride the Central Pyrénées with Aspet, Aspin, Peyresourde, Tourmalet plus many more famous cols and the Garonne River valley only pedal strokes away.
About USA Cycling
USA Cycling is the national governing body for the sport of cycling and oversees the disciplines of road, track, mountain bike, cyclocross, and BMX. USA Cycling's mission is to champion accessibility, participation, and excellence in the sport of cycling to make more Americans healthier, happier, and better on two wheels while achieving sustained international racing success. USA Cycling supports cyclists at all levels, from those just beginning in the sport and participating in fun rides to international caliber racers. The organization identifies, develops, and selects cyclists to represent the United States in international competition through the support of kids' and interscholastic programs, amateur bike racing and grassroots development programs, and the provision of critical infrastructure to run organized racing. USA Cycling has a membership of 100,000, annually sanctions over 2,500 events, and is a proud member of the Union Cycliste Internationale (UCI) and United States Olympic & Paralympic Committee (USOPC).