USA Cycling Announces 2024 National Championship Schedule
October 30, 2023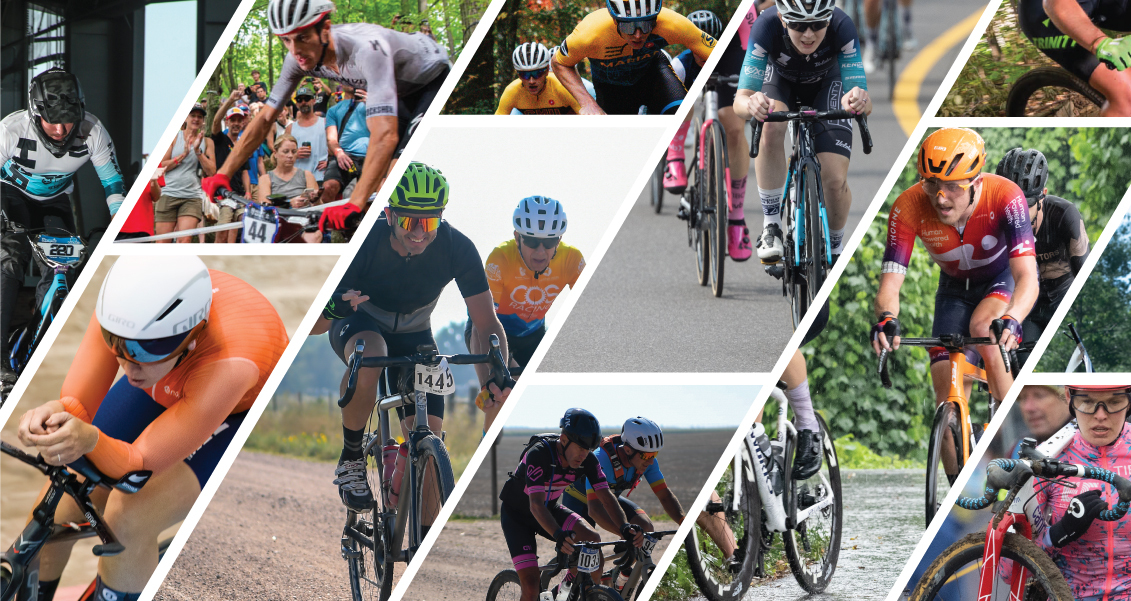 USA Cycling unveils 18 National Championships across Road, Mountain, Track, Cyclocross, Gravel, BMX, and Esports.
COLORADO SPRINGS, Colo. /ENDURANCE SPORTSWIRE/ – USA Cycling is thrilled to unveil the highly anticipated schedule for the 2024 USA Cycling National Championships. With events spanning multiple cycling disciplines, the 2024 season promises to showcase some of the best races in the United States. These events are expected to draw thousands of cyclists and fans from around the country, all vying for the coveted national championship titles.
"The 2024 National Championships will be a testament to the passion and dedication of our members. They offer opportunity for everyone. To some, it's an act of courage and ambition to merely participate. To others, Nationals are a critical step towards Olympic and World Championship dreams. Nationals are where lifelong memories are made, and we're excited to showcase our most important events in such phenomenal communities," said USA Cycling's President and CEO, Brendan Quirk.
Riders will see some modifications to the 2024 event schedule, specifically with the road events. As previously announced, the Pro Road National Championships will now host the Junior 17-18 and Under-23 events, in addition to the Elite categories. The remaining Junior events and the entirety of the Masters events (ages 11-16 and 35+) will combine in Augusta, Ga. in late July.
Historically, there has been crossover with Category 1 Men competing at both Amateur Road and Pro Road Nationals. To address this, the Cat 1 Men's Road Race, Criterium, and Time Trial have been eliminated. Cat 1 racers will still be eligible to compete in Pro Road as part of a Domestic Elite Team or through a petition process for Cat 1 riders.
The 2024 National Championship schedule is as follows:
| | | |
| --- | --- | --- |
| Date | National Championship Event | Location |
| January 6-7 | Esports Cycling | Zwift |
| March 1-3 | Collegiate BMX | Springfield, Mo. |
| March 17 | Elite BMX | Rock Hill, S.C. |
| May 3-5 | Collegiate Road | Albuquerque, N.M. |
| May 14-19 | Pro Road | Charleston, W.Va. |
| June 15 | Marathon Mountain Bike | Auburn, Ala. |
| July 10-14 | Elite & Para-Cycling Track | Carson, Calif. |
| July 17-21 | Cross-Country Mountain Bike | Macungie, Pa. |
| July 22-28 | Masters and Junior Road | Augusta, Ga. |
| July 31 – August 4 | Gravity Mountain Bike | Henderson County, N.C. |
| August 6-11 | Masters Track | Rock Hill, S.C. |
| August 15-17 | Junior Track | Redmond, Wash. |
| September 8 | Gravel | Gering, Neb. |
| September 15 | Gran Fondo | Frederick, Md. |
| September 18-22 | Collegiate Track | Breinigsville, Pa. |
| October 10-13 | Collegiate Mountain Bike | Henderson County, N.C. |
| November 15-16 | Madison Track | Detroit, Mich. |
| December 9-15 | Cyclocross | Louisville, Ky. |
Details including event locations, registration information, and additional event specifics, will be available on the USA Cycling website at https://usacycling.org/events/national-championships.
Visit USACycling.org for more information on the athletes, events and membership programs, and follow @USACycling across all channels for the latest on Team USA.
For more information, contact National Events at nationalevents@usacycling.org.
ABOUT USA CYCLING (usacycling.org)
USA Cycling is the national governing body for the sport of cycling and oversees the disciplines of road, track, mountain bike, cyclocross, and BMX. USA Cycling's mission is to grow participation and engagement with the sport of bicycle racing and achieve sustained international success across all cycling disciplines. USA Cycling supports cyclists of all levels and abilities, from those just beginning in the sport to international caliber athletes. The organization identifies, develops, and selects cyclists to represent the United States in international competition through the support of youth and interscholastic programs, amateur and grassroots bike racing events, athlete development programs, and operational support for cycling clubs, racing teams, and event organizers. USA Cycling has a membership of 80,000, sanctions over 2,500 events annually, and is a member of the Union Cycliste Internationale (UCI) and United States Olympic & Paralympic Committee (USOPC).