US Trail Running Conference Announces Gnarly Sports Nutrition as Exhibitor and Webinar Participant
June 22, 2023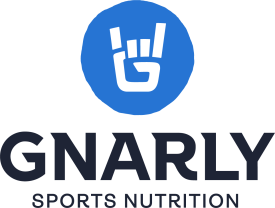 Utah-based sports nutrition provider is focused on sustainability, diversity and equity
Nailsworth, England /ENDURANCE SPORTSWIRE/ – US Trail Running Conference, presented by Marathon Printing, announces that Gnarly Sports Nutrition will be a first-time exhibitor at the 2023 US Trail Running Conference. Dr. Shannon O'Grady, Head of Product and COO for Gnarly, will be presenting at the conference on the topic of "Brand Environmental Sustainability." This year's event takes place in Mukilteo, Washington, October 18-20, remaining in the Pacific Northwest for the second time in its eleven-year history.
Gnarly Sports Nutrition is a well-respected brand that uses all natural ingredients to provide products that are formulated to include effective doses of science-backed ingredients that will help athletes train, perform and recover. In addition, most of their lineup is vegan friendly. All their products are NSF certified, which is recognized by the World Anti-Doping Agency (WADA) as the gold standard in third-party testing.
"Plastic packaging is ubiquitous in the supplement space and Gnarly felt a responsibility to do something better for our customers and the outdoor community," says Shannon O'Grady, Ph. D, Gnarly CPO/COO. "Over the last 10 years more plastic has been produced than during the whole of the last century. Due to poor recycling and easy breakdown, the majority of this ends up in landfills, eventually degrading to microplastics. Switching from plastic tubs to highly recyclable steel tins and only using single layer plastic pouches that qualify for drop off recycling program have been two of our first steps towards responsible packaging and we're in it for the long game."
Conference director Terry Chiplin said, "I look forward to working with the Gnarly team for the first time at the Conference this year. I have used their products personally for many years, and have recently been impressed with their bold approach to incorporate sustainable packaging, their commitment to diversity and equity, and their vegan options. Gnarly has a great range of clean products, and I know our Conference participants will love the opportunity to sample them."
Dr. O'Grady from Gnarly will also be a panelist in an upcoming webinar in the US Trail Running Conference webinar series on July 25 at 10 am MT. The webinar is titled Sustainability in Trail Running, an Inconvenient Truth, and will focus on brands and races that have embraced uncomfortable choices to become more sustainable.
The US Trail Running Conference is presented by Marathon Printing, and provides education, inspiration, and unique networking opportunities for trail race directors, trail runners, brands and fans of the sport. The Conference is held in partnership with the Snohomish County Sports Commission and the American Trail Running Association. This year's Conference theme is: Building a Sustainable Approach to the Business of Trail Running. The annual event that provides education, inspiration, and unique networking opportunities for trail race directors, event organizers, and trail runners. The mission of the US Trail Running Conference is to lead, educate, connect and empower an inclusive family of trail runners, race directors and industry leaders working to share best practices with the trail running community.
More info:
For details on the US Trail running Conference and to register, go to https://ustrailrunningconference.com/
See details on the US Trail Running Conference webinar series, go to https://ustrailrunningconference.com/webinar-series/
Contact Event Director, Terry Chiplin for further information, terry@ustrailrunningconference.com, or +44 (0)7474 648250
#TrailConference #trailrunning #marathonprinting #snocosports #snohomishcounty #PlayPNWSports #mukilteo #activeataltitude #ATRATrailrunner #marathonprinting #TrailRunningisforEveryBody #RouteArrows #routemarking #customsignage