Unveiling the Valaris contrast therapy tub from Michael Phelps Chilly GOAT Cold Tubs by Master Spas
September 26, 2023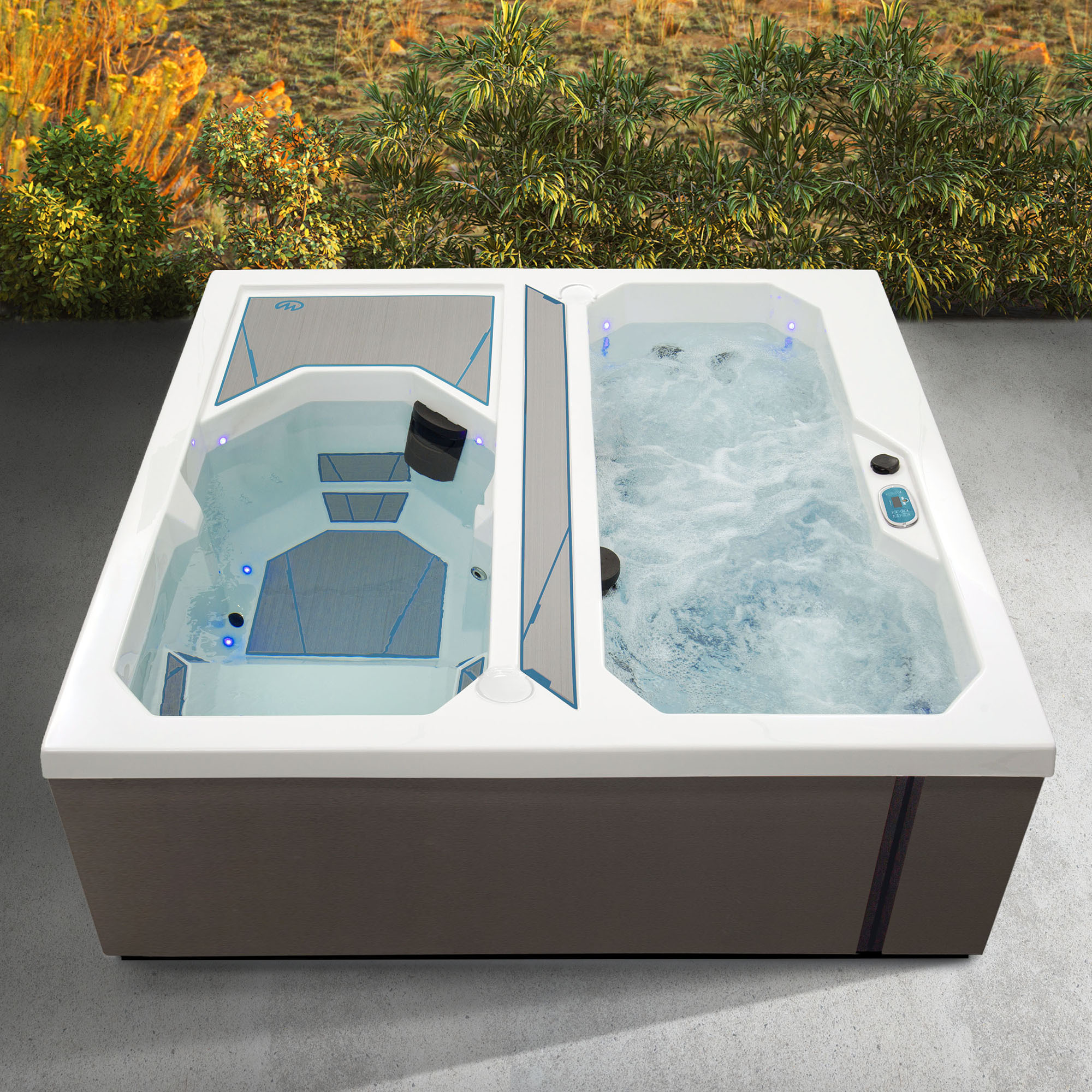 Fort Wayne, IN – SEPTEMBER 26, 2023 /ENDURANCE SPORTSWIRE/ – Master Spas, a leading manufacturer of premium swim spas and hot tubs, is excited to announce the latest addition to its Michael Phelps Chilly GOAT Cold Tub lineup – the Valaris. This revolutionary contrast therapy tub offers two separate bodies of water designed to redefine recovery and performance for athletes and wellness enthusiasts alike.
The Valaris is the second product in the Michael Phelps Chilly GOAT Cold Tub lineup, following the success of the Alpine cold tub. Combining the benefits of cold water immersion with the comfort and therapy of a hot tub, the Valaris offers the ultimate contrast therapy experience in one product.
"We are proud to introduce the Valaris, the latest addition to our Michael Phelps Chilly GOAT Cold Tubs family," said Kevin Richards, Vice President of Sales and Marketing. "With its dual therapy capabilities, powerful chilling and heating systems, and unmatched quality, the Valaris is set to redefine how individuals approach their recovery and performance enhancement routines."
The Valaris is ideal for athletes, fitness enthusiasts, and wellness seekers who want an all-encompassing solution for enhancing their well-being. Users can tailor their experience to their specific needs. Choose to immerse yourself in the soothing warmth of the hot tub side for relaxation and muscle tension relief. Alternatively, opt for the cold water immersion side to reduce inflammation, improve circulation, and accelerate recovery. For the ultimate wellness experience, combine the two sides as part of a contrast water therapy routine, reaping the full benefits of both hot and cold therapies in one session.
The retail price of the Valaris is $13,995.
Key features of the Valaris contrast therapy tub:
Dual water experiences: The Valaris boasts two distinct sections, each optimized for a specific therapy experience. One side is designed for hot tub hydrotherapy, offering relaxation and muscle relief with water temperatures reaching up to 104 degrees Fahrenheit. On the other side, the Valaris provides an invigorating cold water immersion experience, with temperatures as low as 40 degrees Fahrenheit.
Chilling performance: The Valaris is equipped with a robust 2.1 horsepower chiller, ensuring that the cold water side is maintained at an optimal temperature for effective recovery and reducing inflammation. This powerful chiller allows users to fully embrace the benefits of contrast therapy.
Efficient therapy pump: For the hot tub side, the Valaris features an energy-efficient therapy pump that warms the water to provide soothing hydrotherapy. The temperature control ensures that users can customize their experience to meet their specific needs. In addition, the Valaris contrast therapy tub has 16 hydromassage jets for tension relief and muscle recovery.
Chilly GOAT Advantage: As part of the Michael Phelps Chilly GOAT Cold Tubs lineup, the Valaris reflects the commitment to excellence and innovation that defines this brand. Designed and built by Master Spas, a trusted industry leader, the Valaris exemplifies superior craftsmanship and reliability.
For more information about the Chilly GOAT Cold Tub, visit www.chillygoattubs.com.
About Master Spas
Master Spas is based in Fort Wayne, Indiana, 90 miles northeast of Indianapolis. Operating out of a state-of-the-art, 614,000-square-foot manufacturing facility on a 45-acre manufacturing campus, Master Spas is the largest swim spa manufacturer in the world, and largest portable hot tub manufacturer that makes 100% of our product in the USA. The company's executive team boasts more than 200 years of spa manufacturing success and one of the strongest track records in the industry. For more information, please visit: www.MasterSpas.com
Contact: Kimberly Truesdell
Email: ktruesdell@masterspas.com