United States Marine Corps to Partner With Spartan
June 28, 2022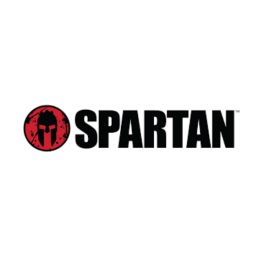 Launching the "Run With The Marines" heats at select races
BOSTON, MASS. (June 28th, 2022)/ENDURANCE SPORTSWIRE/ – Spartan, the world's leading endurance sports and extreme wellness brand, announced that the United States Marine Corps will be an Official Partner for the 2022 race season.
"At this moment, there is nothing more important to me than getting the young men and young women in this country off the couch, and off devices, and introducing them to the Marines and the Spartan way of life," said Spartan CEO and founder Joe De Sena. "This partnership is a game changer."
The Spartan community will have a new Summer Challenge presented by the United States Marine Corps that they can take part in from the comfort of their own home. Racers who complete the challenge will receive discounts on upcoming races throughout 2022. Additionally, the two organizations have collaborated on the unique "Run with the Marines" heat, which will be part of a nationwide recruitment drive aimed at participants aged 17-24, but will be open to Spartans of all ages.
The partnership with the United States Marine Corps includes integration on Spartan's digital platforms and social media streams, along with the opportunity to run a Spartan race with Marines at 10 select races. Additionally, the United States Marine Corps will serve as the Presenting Partner for the West Virginia Trifecta Weekend on August 27-28 and the Nashville Spartan Race on October 15-16. The challenges will also take place at the races below:
Notre Dame Stadion – July 9
Utah Trifecta Weekend – July 9-10
South Carolina Spartan Race – July 30-31
Seattle North Trifecta Weekend – August 13-14
Hawaii Trifecta Weekend – August 20-21
Portland Spartan Race – September 17
Arizona Trifecta Weekend – November 19-20
Oracle Park Stadion – December 3
"The United States Marine Corps is proud to begin our partnership with Spartan Race and their community of athletes," said Lt. Colonel Thomas Dolan. "We are honored to extend our support to those who cultivate their fighting spirit to train, race, and overcome all obstacles. We look forward to forming invaluable relationships through our partnership with the Spartan Race community."
About Spartan
Spartan is a global experiential sport and wellness brand with a 10 million+ strong community. We create transformational experiences, products, and content to help people, companies and teams tear down boundaries and expand what they believe to be possible. Spartan combines large scale global events with a vibrant digital content and community platform. With 250 events across more than 40 countries on six continents, Spartan is the world's leading extreme wellness and endurance brand. Visit spartan.com for more information and registration.
About the United States Marine Corps
You don't join the Marines. You become one.
Ours is a noble path and demanding journey reserved for those with the willingness to engage and determination to defeat all mental, moral, and physical requirements to become Marines. In or out of uniform, it's the fighting spirit found inside every Marine that drives them to victory.
These looming battles come in many forms and occur on many fronts, but each comes down to a critical choice: to demand victory or accept defeat. To pull together or fall apart. To give in or cave in. It is a decision each Marine conveys to our Nation with each battle won.
The Marine Corps mission reflects every Marine's purpose. In essence, our Nation is that purpose. In our world, in ourselves, and in our way, there are conflicts, challenges, and obstacles that must be fought confidently and defeated convincingly for our Nation to prevail.
To learn more about the United States Marine Corps click HERE.
Media Contact
Donny Jensen, donny.jensen@spartan.com