UNDRBUDR Continues Partnership with Gran Fondo National Series as Exclusive Chamois Cream Partner Through 2022
February 8, 2022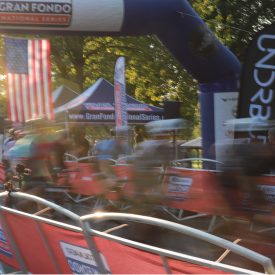 Montclair, NJ, February 8, 2022 /ENDURANCE SPORTSWIRE/ – UNDRBUDR, developer of high performance, nature-inspired skin care and recovery products, today announced an exclusive sponsoring partnership with the Gran Fondo National Series (GFNS) to continue throughout 2022.  This year the relationship will expand to highlight the company's full line of skin care and muscle recovery products.  With over 4,000 participants, the Gran Fondo National Series is comprised of cycling challenges for riders of all levels, with eight events planned at premier venues throughout the U.S.  A key event is the 2021 USA Cycling Gran Fondo National Championships held in Asheville, NC.
"We love the Gran Fondo National Series and are proud to help protect the over 4000 participants expected this year.  The series format is fantastic, whether you're looking to achieve a personal best, a team looking for KOM bragging rights, or just out for a ride with friends, the GFNS is right for you" – Rich Ferraro, CEO and Founder of UNDRBUDR, LLC
UNDRBUDR will contribute to the fun and festivities by providing samples and prizes of their chamois cream and recovery products to participants in many of the categories throughout each event.
"In 2021 UNDRBUDR was one of our most supportive partners." said Gran Fondo National Series Founder and Event Director, Reuben Kline. "They attended many of our 2021 events, founder Rich even drove neutral support during the events and added great enthusiasm to the podium celebrations. We're happy to continue the relationship and give our riders a chance to test their exceptional products."
About UNDRBUDR, LLC (undrbudr.com)
UNDRBUDR develops high performance, nature-inspired skincare, and recovery products for active people before, during, and after exercise.  UNDRBUDR Chamois Cream, launched in 2020, was developed for cyclists of all capabilities and in all conditions.  UNDRBUDR has set an industry standard by being the first to develop and improve upon performance metrics for skincare specific to cycling conditions.  UNDRBUDR is also committed to sourcing natural, sustainable ingredients which meet these performance standards rather than chemical or synthetic equivalents wherever possible.
About Gran Fondo National Series (granfondonationalseries.com)
Founded in 2012 by event director Reuben Kline, the Gran Fondo National Series is the largest and most competitive series of gran fondo cycling events in the United States. Gran Fondo National Series was the first series to implement timed-segment racing into US gran fondo events and has crowned Gran Fondo National Champions and Gran Fondo National Series Champions since 2012. Starting in 2020, the organization entered into a partnership with USA Cycling to bring the existing Gran Fondo National Series events into the USA Cycling portfolio including the presentation of an official USA Cycling Gran Fondo National Championships events.