UNDRBUDR Announces Continuing and New Sponsorships for 2022
January 20, 2022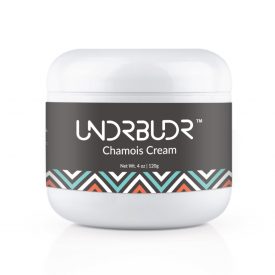 Montclair, NJ, January 20, 2022 /ENDURANCE SPORTSWIRE/ – UNDRBUDR, developer of high performance, nature-inspired skincare and recovery products, today announced sponsored team highlights for the 2022 season. The sponsorships are a continuation of UNDRBUDR's mission to promote cycling across all men's and women's fields as well as amateur through elite level.
Rich Ferraro, CEO and Founder of UNDRBUDR said "These sponsorships are a win-win for everyone. As the race calendar continues to grow year over year, it is becoming more difficult for teams to manage travel and race expenses, we're proud to sponsor these teams with financial support and our feel-good products. The feedback which led to the recent development of our Muscle Budr recovery products is a great example of the collaboration and reward through these partnerships".
Teams officially sponsored for 2022 include:
Century Road Club Association (CRCA) Development Foundation (@centurydevteam)
Good Guys and recently established Good Gals Racing elite teams; New York, NY (@goodguysnyc, @goodgalsnyc)
Rogue Racing men's team; Long Island, NY (@rogueracingli)
United Cycling elite men's and women's team; McKinney, TX (@united_cycling)
University of North Texas (UNT) collegiate team (@untcycling)
Rich added, "These teams were sought after for their close involvement in the local cycling scene, many of which are a driving force in local races and group ride events. We're particularly proud to partner with teams with active women's programs or have ambitions to develop a women's team"
About UNDRBUDR, LLC (undrbudr.com)
UNDRBUDR develops high performance, nature-inspired skincare to protect active people before during and after exercise. UNDRBUDR Chamois Cream, launched in 2020, was developed for cyclists of all capabilities and in all conditions. UNDRBUDR has set an industry standard by being the first to develop and improve upon performance metrics for skincare specific to cycling conditions. More recently UNDRBUDR has developed Muscle Budr, an entire line of 100% natural recovery massage oils and salves.  UNDRBUDR is also committed to sourcing natural, sustainable ingredients which meet these performance standards rather than chemical or synthetic equivalents wherever possible.
###
Media Contact:
Rich Ferraro
rich@undrbudr.com