Tribike Transport Releases Stats On Most Popular Triathlon Bike Brands Of 2022
October 26, 2022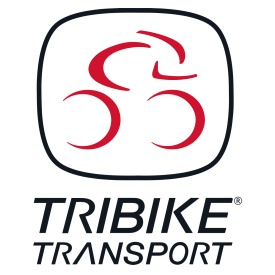 /ENDURANCE SPORTSWIRE/ – TriBike Transport (TBT) of Asheville, NC, is releasing their most popular bike brands of 2022. After consistently transporting over 10,000 bikes per year, TBT believes their bike count is representative of the totality of the triathlon bike market across the US. TBT's system logs each and every bike they transport by manufacturer, giving them insight into what bike brands triathletes, from professional to amateur, are riding in their races. As a means for providing their partners additional insight into the bike market, TBT has produced a proprietary report based on the percentages of the top bike brands that they have seen shipped for 2022.
Marc Lauzon, TBT's Founder said, "While we were in Kona for the World Championships we were following the bike count closely as so many do in the week leading up to the race. We realized the count is off such a select sample size of elite athletes from all over the world that the information gathered is of limited value for the US market. We think it will be much more insightful to know the bike count across many different race distances and ability levels in the US."
Tied for third most popular bike brands are Quintana Roo and Specialized, each making up roughly 10% of the bikes being used to compete in races. Second, at 16% of bikes being used, is Trek. Finally, the number one bike brand being ridden to compete across all distances of races is Cervelo at 22%.
Comparing the latest results with historical data, the biggest movers were Canyon & Quintana Roo, where Canyon moved up five spots from #10 in 2019, to #5 in 2022. Quintana Roo improved their overall market share from 6.49% to 9.97% and joined Specialized in the #3 spot in 2022. Cervelo increased their overall market share 1.5 points and held onto their grip on the #1 spot.
If you're in the market for a new bike and like to make your purchase decision based on peer data, Cervelo was the brand most used by athletes in 2022.
About TriBike Transport
TriBike Transport ships over 10,000 bikes a year, mostly originating from the US to domestic and international destinations.They have mastered the art of safe, efficient, and hassle-free fully assembled bike transport. They serve every distance of triathlon race from Sprint to full IRONMAN® and are partnered with top race series including IRONMAN®, USA Triathlon, USA Cycling, and Escape from Alcatraz. TBT often transports several hundred bikes to a single race. For more information, visit www.TriBikeTransport.com.
Contact
Tim Maline
Marketing Manager
TriBike Transport