Tree House Brewing Company Half Marathon Sells Out In One Day
May 12, 2023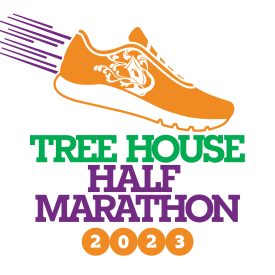 DMSE Sports tapped to create new event that will start and end at Deerfield taproom
DEERFIELD, Mass. /ENDURANCE SPORTSWIRE/ – The inaugural Tree House Brewing Company Half Marathon has already sold out entries, registering 1,100 runners for the brand-new event in just one day. The race will take place on Sunday, Sept. 17 at their stunning sanctuary-like campus neighboring Mount Sugarloaf in the heart of Western Massachusetts.
Runners will take to the course at 9 a.m., touring a scenic route that winds and undulates through one of New England's most iconic Fall touring destinations. Participants and ticket-holding spectators will be treated to a private post-race party at the Tree House Deerfield taproom. DMSE Sports has been tapped by the renowned Massachusetts-based independent brewery to bring the race to life.
Participants in the half marathon will receive a Finisher's Medal, a custom 2023 Tree House Half Marathon glass, two Tree House craft beverages of their choice (including non-alcoholic options), and a big homemade pretzel. The brewery will not be open to the public on race day, so friends and family looking to celebrate with a runner were required to purchase a ticket. Non-runner event tickets include access to the taproom and party with live music, plus two Tree House Craft Beverages of their choice. While the event welcomes runners of all levels, competitive runners will toe the line for a chance at a prize purse of $5,000, $2,500 and $1,000, which will be awarded to the top three finishers in men's and women's divisions.
Tree House Brewing Company celebrates its eleventh year in June. The founder-owned and operated brand has grown from a five-gallon Coleman cooler brewhouse to a state-of-the-art 60 BBL German-engineered brewhouse producing some of the world's highest-regarded beverages, which can only be found at its five facilities. The flagship brewery, distillery, coffee roastery and taproom is located in Charlton, Massachusetts. Tree House maintains a brewery in Monson, Massachusetts, and a Farm Fermentory in Woodstock Connecticut. Its brewery-taprooms also deliver exceptional hospitality in Western Mass (Deerfield), Cape Cod (Sandwich), and Greater Boston (Tewksbury), featuring a soon-to-open nine-hole golf experience.
The new half marathon is just one of the more than a dozen New-England-based events that DMSE Sports directs or consults on. Their resume includes more than 1,400 events throughout the world including the Boston Athletic Association (B.A.A.) Boston Marathon, the ASICS Falmouth Road Race, the lululemon 10K Tour, the Feaster Five Road Race, the Olympic Marathon trials, the Olympic Games, and more.
For more information on DMSE Sports, visit www.DMSEsports.com and follow them on Facebook, Instagram, and Twitter.
ABOUT DMSE SPORTS
DMSE Sports is a full-service event-management organization, providing a full range of event and race production, management, and consulting services to support events of all sizes. Dave McGillivray and his team at DMSE Sports are responsible for the technical and logistical aspects of more than 30 races and walks per year. From overseeing organizing committees to working with local officials and handling registration, credentialing, lead vehicles, and course setup, DMSE Sports does it all. The firm has produced more than 1,400 events since opening its doors in 1981 and serves clients throughout the United States. For more information on DMSE Sports, visit www.DMSEsports.com and follow them on Facebook, Instagram, and Twitter.
###