TransRockies Race Series Adds 4iiii as a Sponsor for TransRockies Gravel Royale
June 3, 2021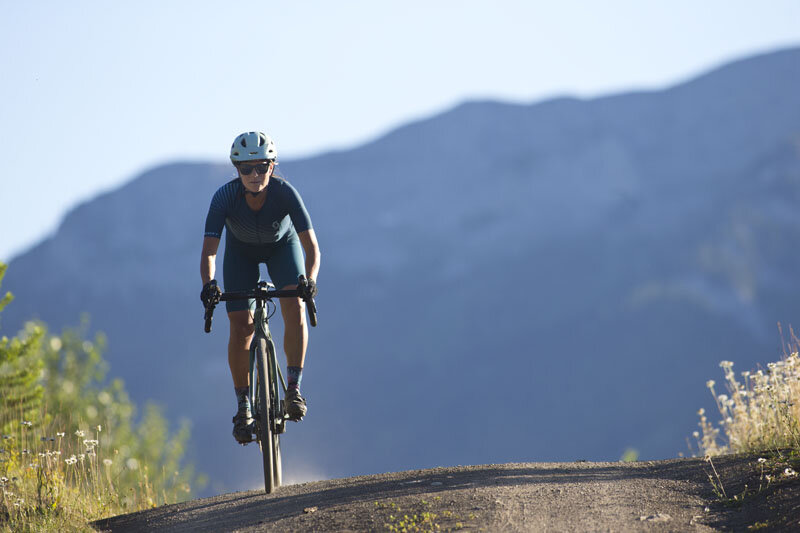 The Local Canadian Rockies Bike Businesses Team Up For Summer Events
Calgary, A.B. (June 3, 2021)— TransRockies Race Series, a global leader in adventure stage races, today announces 4iiii, maker of durable and affordable powermeters, as the newest sponsor for TransRockies' latest stage race – Gravel Royale, taking place August 23 -26 in British Columbia.
"It's great to be working with another Canadian company for Gravel Royale," said Aaron McConnell, President of TransRockies. "4iiii has been making high quality products for cyclists for years and we are excited to have them support our latest event."
4iiii seeks to develop not only the best and most accurate training tools but to do so at an affordable price so that every athlete can gain the benefits of better training. Their products increase awareness and provide an uninterrupted and real-time flow of data needed to set a personal best or achieve a podium position. The goal in everything they do is to eliminate distractions, increase focus and produce better results.
The team at 4iiii are not only engineers and innovators, but riders that want to create technology that helps others push the limits of their own athleticism. Through innovative technologies they offer a simple and immediate display of what athletes need to know to raise their game. In everything the 4iiii teams does, the goal is to become a seamless and essential part of your training and to provide the winning edge when it comes to competing.
The 4iiii and TransRockies team met up to scout the local Rockies gravel, and made a video about it. Check it out, here, to learn more about how 4iiiii power meters can help riders prepare for Gravel Royale.
 "We are thrilled to be partnering with TransRockies again this year." said Janelle Chubey, Director of OEM, 4iiii Innovations Inc. "They host amazing multi-day stage races and endurance events where training and preparation ahead of race day is key. 4iiii powermeters and heart rate monitors are the perfect tools allowing you to maximize your training for the events and monitor your progress on race day. These are challenging events, and we love seeing participants set themselves up for success."
To learn more about 4iiii, visit 4iiii.com. To stay up to date on events and news from TransRockies, please visit transrockies.com or follow along on Instagram, Facebook and YouTube.
About TransRockies Race Series
TransRockies Race Series operates ten events over 32 days annually in Western US and Canada. Specializing in multi-day and endurance cycling and running events, TransRockies serves over 3,500 participants annually. The organization has operated over 200 days of stage racing since it was founded in 2002.
About 4iiii Innovations Inc.
4iiii Innovations Inc. is a Canadian sports technology company based in Cochrane, Alberta. 4iiii Innovations Inc. is a team of engineers and athletes dedicated to improving personal performance through the development of superior training tools, including cycling powermeters, heart rate monitors, and cycling trainers for the outdoor and indoor cycling and fitness markets. 4iiii-equipped bikes ridden by the likes of Tom Boonen and Peter Sagan have won World Championship events, Paris-Roubaix and stages of the Tour de France and Giro d'Italia. The company currently sponsors many professional teams including Israel Start-Up Nation and TIBCO Silicon Valley Bank UCI World Tour Pro Cycling teams.