Tifosi's Awareness Collection Raises $3.2K for Lynn Sage Breast Cancer Foundation
November 15, 2022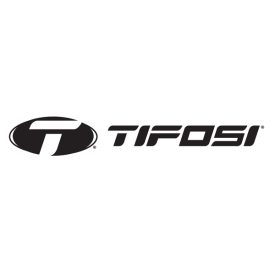 The lauded foundation will use proceeds to fund key research and education initiatives
Watkinsville, GA (November 15, 2022)/ENDURANCE SPORTSWIRE/ – Tifosi Optics, a leading sport and lifestyle sunglasses brand, has raised $3,215 in proceeds from its special Breast Cancer Awareness Collection. The funds from the collection were donated to the Lynn Sage Breast Cancer Foundation, a national leader in breast cancer research and education.
Tifosi's Awareness Collection offered consumers an opportunity to purchase and wear stylish pink sunglasses to events such as breast cancer runs, bike-a-thons, and fundraisers throughout the month of October. A portion of each sale was earmarked for the Lynn Sage Breast Cancer Foundation, an organization whose work Tifosi strongly supports.
Response to Tifosi's initiative was overwhelmingly positive, with most styles of the Awareness Collection selling out by the middle of October. "It's a special feeling when our customers rally around a cause that we hold dear," commented Tifosi co-founder, Elizabeth Earley. "Our intention was to raise awareness and funds for the critical work carried out by our partners at Lynn Sage Breast Cancer Foundation, and our Awareness Collection did just that," Earley continued.
Since 1985 the Chicago based Lynn Sage Breast Cancer has raised over $40 million, investing the funds in scholarship programs, research grants, symposiums, and fellowships both locally and globally.
"Our work at Lynn Sage is bolstered by individuals and organizations that share in our vision," remarked Laura Sage, daughter of Lynn Sage and founder of the Lynn Sage Breast Cancer Foundation. "Tifosi signifies a great brand partnership – they brought an idea forth and then followed through. We're honored to apply the $3,215 to fund our work."
For more information on the Lynn Sage Breast Cancer Foundation, please visit: http://www.lynnsage.org. To learn more about Tifosi Optics, please visit: http://www.tifosioptics.com.
ABOUT TIFOSI OPTICS:
Tifosi is the Italian word for Super-fan. That is exactly who we are and who we make our eyewear for. Our mission is to provide technically advanced eyewear to enthusiasts of all sports and outdoor activities. We design, test, and torture our product to enhance your sport whether you're running a 5k, riding your first century, or playing 18 holes on Sunday. Tifosi defines us. We are enthusiastic about our product, our sport—and our fun. We are moms, dads, coaches, players, volunteers, survivors, teams and families. We are Tifosi. To learn more about Tifosi, please visit: http://www.tifosioptics.com
ABOUT LYNN SAGE BREAST CANCER FOUNDATION:
The Lynn Sage Breast Cancer Foundation raises funds for research and medical education to prevent breast cancer and improve survivorship for individuals diagnosed with breast cancer. Investments are directed locally within the Chicago area, but drive impact globally. For more information please visit: www.lynnsage.org.