The Tahoe Rim Trail Run provides live tracking in 2023
July 4, 2023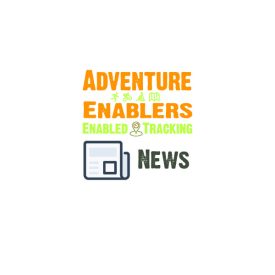 Front Royal, Va./ENDURANCE SPORTSWIRE/ – The Tahoe Rim Trail Run will be providing live tracking in 2023, thanks to Enabled Tracking. The event is scheduled for July 15, and will begin and end at the Western Nevada College in Carson City, Nevada. Participants will complete either a 100 mile, 50 mile, or 55 kilometer run on the east side of lake Tahoe.
The full routes, which will traverse single track trails and dirt roads in the Carson Spur of the Sierra Nevada Mountains, can be seen on the event website, listed below. The event will be at a high elevation, ranging between about 4,800 and 9,200 feet above sea level.
Runners must return to the start/finish line before the cut-off times in order to be listed as "official finishers" per the event website, which is linked below. There will be aid stations along each route, fully stocked with snacks and drinks during the day. These stations will also provide hot meals once the sun goes down, and breakfast items in the morning.
Enabled Tracking, which will assist in providing enhanced levels of safety and logistics for the trail run, uses GPS to monitor the location of the individual participants. This is crucial for an event like the Tahoe Rim Trail Run, which consists of long stretches of unassisted course on rugged and wild Nevadan trails. Family and friends will also be able to track progress in real time using these same trackers, at https://live.enabledtracking.com/trter2023/.
For more information about the event and registration, visit the event website at https://trter.com. Any questions regarding live GPS tracking can be sent to info@enabledtracking.com.
About Adventure Enablers
Adventure Enablers is a woman-owned small business headquartered in Front Royal, Virginia. With over a decade of event experience and complementary equipment and logistics skills, the Adventure Enablers team partners with race directors, charities, property owners, businesses, cities, and states to bring high-quality and fun endurance events that enable goal achievement and adventure.
Enabled Tracking is the timing and tracking wing of Adventure Enablers, providing real-time GPS timing and tracking services for endurance events.