The RunnerBox and Another Mother Runner Release Limited Edition Valentine's Day Box That Will Make Any Runner's Heart Race
January 29, 2023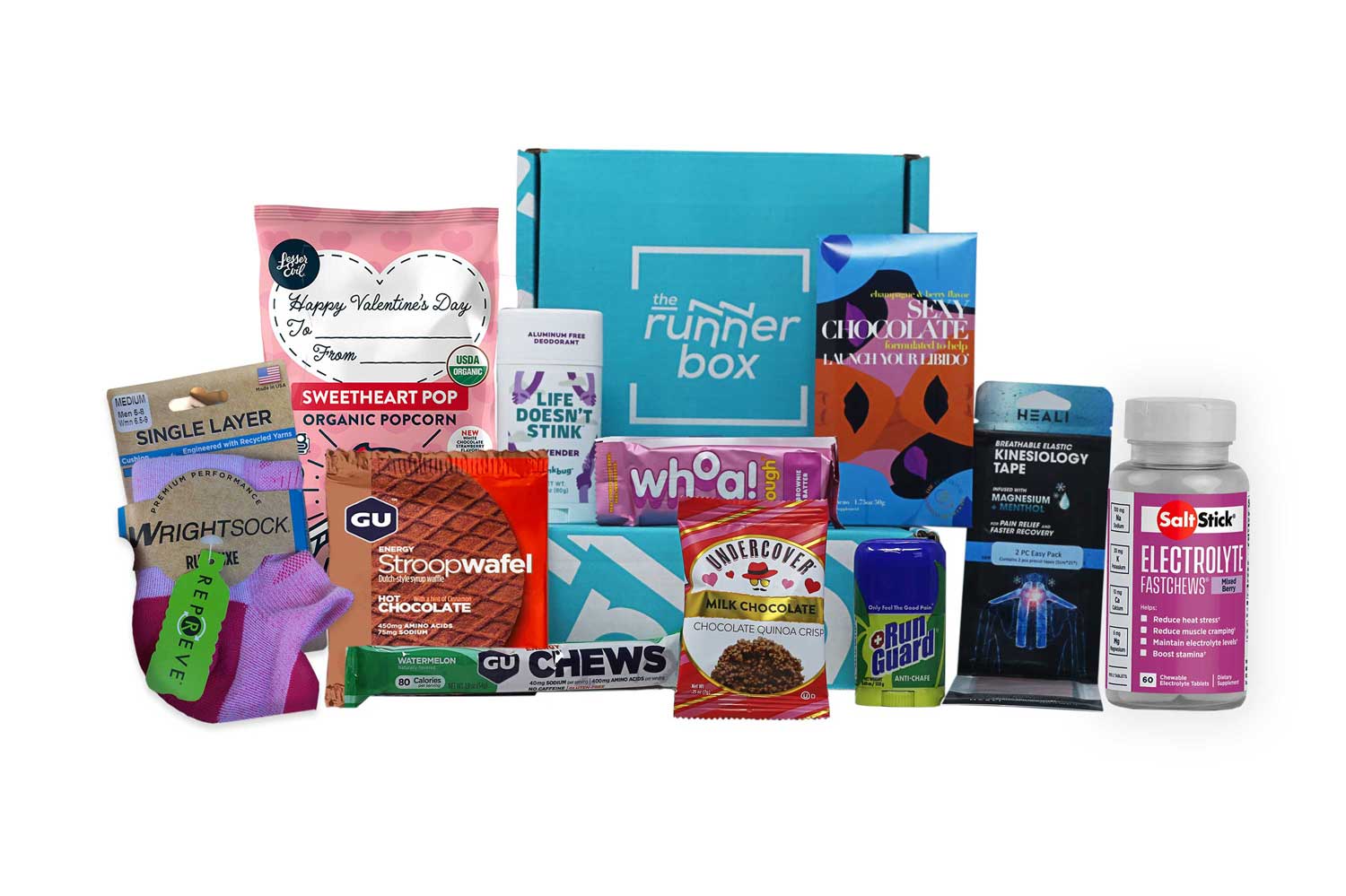 /ENDURANCE SPORTSWIRE/ – The RunnerBox, the leading provider of athletic gift boxes, and Another Mother Runner, a prominent community of like-minded female runners, have partnered to release a co-branded Valentine's Day box. The pair have collaborated on a Valentine's Day special edition twice in the past, both times producing hits that quickly sold out.
"Everyone associates Valentine's Day with unhealthy chocolate and other things runners don't actually want," says The Runner and RiderBox COO, Courteney Lowe. "But we don't think it needs to be that way! We loaded this box with fun items that will put a smile on any runner's face and make them feel loved."
Priced at just $40, this special edition is filled with nearly $70 of items like Functional Chocolate's Sexy Chocolate, RunGuard's anti-chafe for running (or whatever), and SaltStick Fastchews, in case it gets a bit sweaty. Using humor and practicality, this box is the ultimate Valentine's Day gift for any runner whether that be your BRF (best running friend), your sweetheart, or yourself.
You can learn more or purchase this special edition here. Boxes will be sold on a first-come, first-served basis until they are sold out.
About The RunnerBox
The RunnerBox is the longest-standing subscription box for runners. Offering boxes for runners and cyclists, it is a fun and easy way for any athlete to receive a regular supply of products to enhance their active lifestyle. Each box is filled with hand-picked products tested and approved by a team of professional athletes and nutrition experts. The RunnerBox offers subscriptions which are shipped every other month in addition to limited edition boxes and one-time gift boxes. To learn more about The RunnerBox visit www.therunnerbox.com
About Another Mother Runner:
Another Mother Runner, founded by Dimity McDowell and Sarah Bowen Shea, has cultivated a community of like-minded women with similar goals and challenges since their best-selling book Run Like a Mother hit the shelves in 2010 and struck a chord with audiences across the country. Train Like a Mother followed in 2012, and Tales from Another Mother Runner completed the trilogy in 2015. AMR has since expanded into a weekly podcast, online store for sassy running tees and accessories, active social community, popular blog, running retreats, and training club.