The Numbers Behind The 2023 City2Surf
August 12, 2023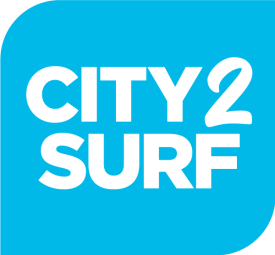 12 August 2023 /ENDURANCE SPORTSWIRE/ – The City2Surf returns to the streets of Sydney tomorrow, Sunday 13 August, with tens of thousands of runners preparing to take part in the world-famous event.
The 2023 City2Surf will be the 51st physical running of the event, and 53rd in total after going virtual for two years in 2020 and 2021.
Heading into Sunday the City2Surf team has put together some of the interesting numbers that make up this year's event.
0 – Youngest runner – one child born on 4/4/23 will be taking part with their parents
1 – One former winner in the field – 2022 women's champion Leanne Pompeani
2.5 – Million dollars already raised for charity ahead of this year's event
3 – Million is the charity fundraising target for 2023
14 – Kilometres runners will travel between the CBD and Bondi Beach
17 – Bands on course entertaining runners throughout the day
18 – City2Surf Legends will once again take to the streets of Sydney – running every year since 1971
35 – Average runner's age
37 – Countries represented
52 – Million raised for charities since 2008
53 – Years of the City2Surf
91 – Age of oldest male and female runner
97 – Number of participants who will celebrate their birthday on race day
250+ – Number of runners dressed as Wonder Woman set to assemble for a Guinness World Record attempt
402 – Charities supported by City2Surf fundraisers in 2023
640 – Expected bus movements between Bondi Beach and Bondi Junction after the event
1,800 – Volunteers helping to run the event
1971 – Year of the first City2Surf
2026 – Most represented postcode – Bondi
80,000+ – Runners registered
1,120,000 – Total kilometres that 80,000 runners would cover during the City2Surf on Sunday
For your last chance to enter the City2Surf visit https://city2surf.com.au/
###
For more information please contact:
Craig Heydon
craig.heydon@ironman.com
Public Relations & Media Director, The IRONMAN Group Oceania
Mob: 0402 318 918
Ruth Bowerman
ruth.bowerman@ironman.com
Media Executive, The IRONMAN Group Oceania
M: +64 21 209 6978
About The IRONMAN Group
The IRONMAN Group operates a global portfolio of events that includes the IRONMAN® Triathlon Series, the IRONMAN® 70.3® Triathlon Series, 5150™ Triathlon Series, the Rock 'n' Roll® Running Series, IRONKIDS®, World Triathlon Championship Series, premier running events including the Standard Chartered Singapore Marathon™ and City2Surf®, UTMB® World Series trail-running events including the Canyons Endurance Runs™ by UTMB®, Tarawera Ultra by UTMB® and Ultra-Trail Australia™ by UTMB®, Epic Series™ mountain bike races including the Absa Cape Epic®, road cycling events including Haute Route®, and other multisport races. The IRONMAN Group is the largest operator of mass participation sports in the world and provides more than a million participants annually the benefits of endurance sports through the company's vast offerings. Catering to the full athlete experience, the company portfolio also includes FulGaz® virtual cycling, the most realistic indoor riding experience connected fitness application aimed at preparing athletes for real-world events. Since the inception of the iconic IRONMAN® brand and its first event in 1978, athletes have proven that ANYTHING IS POSSIBLE® by crossing finish lines around the world. Beginning as a single race, The IRONMAN Group has grown to become a global sensation with hundreds of events across 55+ countries. The IRONMAN Group is owned by Advance, a private, family-owned business, and Orkila Capital, a growth equity firm focused on building great brands. For more information, visit www.ironman.com/about-ironman-group.
About Advance 
Advance is a private, family-held business that owns and invests in companies across media, entertainment, technology, communications, education and other promising growth sectors. Our mission is to build the value of our companies over the long-term by fostering growth and innovation. Advance's portfolio includes Condé Nast, Advance Local, Stage Entertainment, The IRONMAN Group, American City Business Journals, Leaders Group, Turnitin, and Pop. Together these operating companies employ more than 17,000 people in 29 countries. Advance is also among the largest shareholders in Charter Communications, Warner Bros. Discovery and Reddit. For more information visit www.advance.com.