The Carlsbad Marathon, Half Marathon and 5K Offers Unique LEGOLAND® Race Location for Kids Marathon Mile
November 17, 2023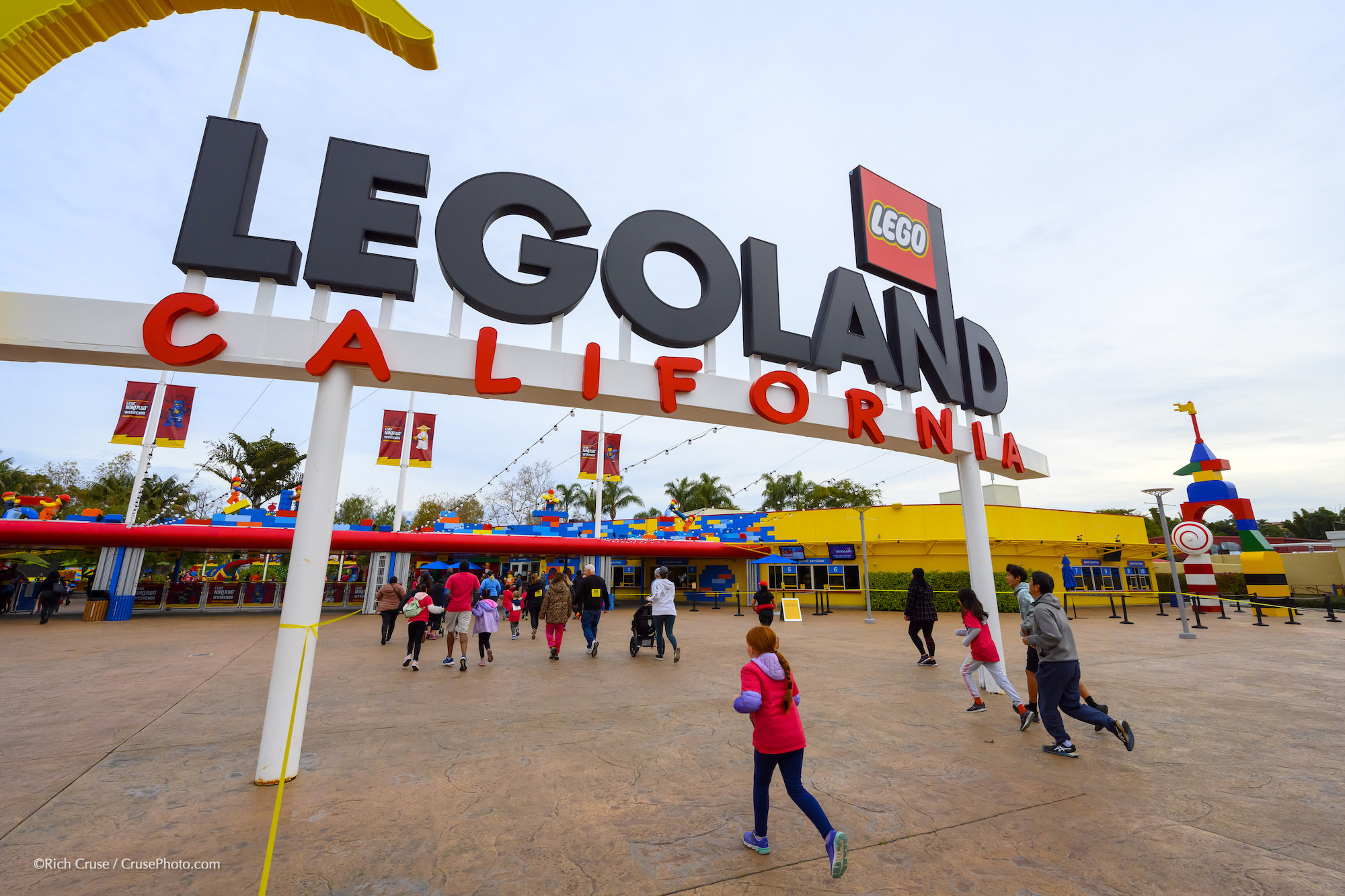 Kids participating in the event are provided an exclusive opportunity to race in LEGOLAND® before doors are opened to the public
Carlsbad, Calif. — The Carlsbad Marathon, Half Marathon and 5K, produced by In Motion Events, returns on Jan. 14 for another year of scenic oceanfront running. One day before the event, on Jan. 13, the Kids Marathon Mile will be taking place at LEGOLAND® California Resort, before the doors open to the public, providing a unique and exclusive opportunity for participants to enjoy LEGOLAND® California! Registration for the Kids Marathon Mile is open now.
A portion of each registration for the Kids Marathon Mile will be donated directly to Merlin's Magic Wand, the official charity partner of the event. Merlin's Magic Wand is a 501(c)(3) non-profit organization that works globally across all Merlin attractions to collaborate on programs that offer memorable experiences for children facing challenging circumstances.
"We are so excited to be hosting an event that not only provides children with a unique experience, but is also giving back to a great cause," said Christine Adams, CEO of In Motions Events. "We love kicking off the eventful weekend with this fun run that encourages healthy movement, and we can't wait to see participants of all ages coming out and enjoying all of the weekend's races!"
The Carlsbad Marathon, Half Marathon and 5K offers participants the opportunity to run along a scenic oceanfront course, while enjoying entertainment set up on the course along the way. The race is a part of the In Motion Events SoCal Triple Crown race series, which also includes the GOVX San Diego Half Marathon & 5K, and the America's Finest City Half Marathon & 5K. This trio offers a variety of courses and scenery throughout San Diego, providing athletes with a fun and unique running experience in distinct parts of the city and county. Athletes who participate in each race in the same calendar year, no matter the distance they participate in, will be awarded a SoCal Triple Crown medal to celebrate their accomplishment of completing the race series. Registration for the Carlsbad Marathon, Half Marathon and 5K is open now.
For more information about In Motion Events please visit www.inmotionevents.com, and follow them on Facebook and Instagram.
About The Carlsbad Marathon, Half Marathon and 5K and In Motion Events
The Carlsbad Marathon, Half Marathon and 5K is a scenic winter race that covers over 18 miles of breathtaking ocean views with outstanding course support and entertainment. The race is produced by In Motion Events, a full-service, turnkey event marketing and management firm based in San Marcos. The family-owned and operated business has been working with Southern California-based races and events since 1981. In Motion Events' mission is to produce the very best running and walking events possible that are a credit to their company, to their sponsors and the community in which they are held. For more information on In Motion Events, visit www.InMotionEvents.com.
###