The biggest MTB race series in Europe will host the 3rd Edition of its 'virtual twin' competitions on ROUVY again
February 21, 2022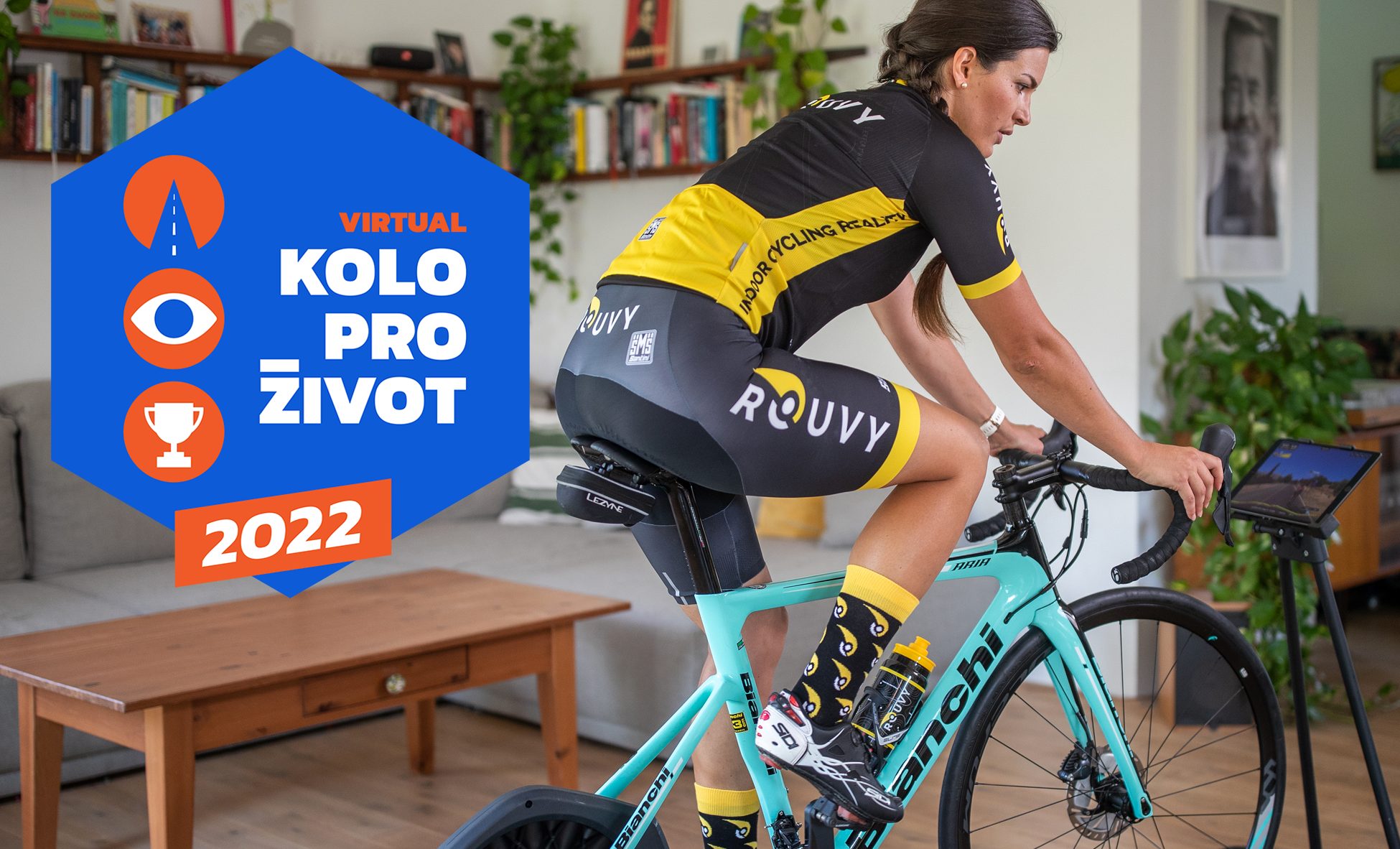 Prague, Czech Republic / For the third consecutive year, a series of virtual cycling events of the Czech MTB 'Bike for Life' (KPŽ) races starts on ROUVY. During February and March, there will be three main races with prize money, a special Challenge and in-person exhibition events. The first race starts in 3 days, on February 24, on the track of Ralsko.
Prague, February 21, 2022 /ENDURANCE SPORTSWIRE/ – The proven connection of the popular ROUVY application with the largest cycling MTB series in Europe, "Kolo pro život" (Bike-for-life), brings fun for top riders and amateur enthusiasts, not only from the Czech Republic but for all cyclists from around the world. Those interested will soon be able to take part in three main separate races, which will also be available via the online stream broadcast  commentated from the studio in Prague.
"We invite all cycling fans to an exciting race and hot battles. The past Olympian, Jan Bartůněk and Kamila Maříková, one of the regular participants will also take part in it. In addition, all competitors will fight for a prize purse, which will be shared between the three best men and the three best women," comments Kryštof Kocánek, one of the organizers of 'Kolo pro život' events.
"In the previous year, we had over two thousand participants, and the most popular track was KPŽ Znojmo by Kooperativa. We are very pleased with the growing number of cycling enthusiasts who do not hesitate to get involved, not only from all possible corners of the Czech Republic, but also from all over the world," adds Petr Samek, CEO of ROUVY.
The Virtual 'Bike for Life' Challenge will run from February 28 to April 3. Everyone who participates and goes around all the five routes: Ralsko (KPŽ Ralsko by WeLoveCycling.cz), beautiful Znojmo (KPŽ Znojmo by Kooperativa), Šumava MTB Marathon (KPŽ Šumava MTB Marathon by Kooperativa), Orlík (KPŽ Orlík Tour by WeLoveCycling.cz), Vysočina Arena (KPŽ TV NOVA Vysočina Arena Tour), will automatically enter the draw for three KPŽ LIFE season tickets (three entries to any KPŽ 2022 races) and two entries for the unique L'Etape Czech Republic by Tour de France.
The culmination of the KPZ's virtual season will take place on March 31 in Prague's Radotín Centrum, where an exhibition event will take place. Fans can look forward not only to an exciting race full of cycling aces but also an autograph session and the opportunity to try out the realistic ROUVY simulator first hand.
Open races and registration:
Feb 24 – KPŽ Ralsko by WeLoveCycling.cz
March 17 –  KPŽ Znojmo by Kooperativa
March 31 – KPŽ Šumavský MTB Maraton by Kooperativa
More information and free registration is available here. The race broadcast will start at 17:00 CET.
About Bike for Life
The "Bike for Life" series (Kolo pro život) has become the largest and most popular series of the MTB and cross country bike events in the Czech Republic (and thus in Europe) since 2000. It is an event for all ages and performance categories, including young children and older riders, and even for those who choose to be an escort for cyclists. Every year, up to 17,000 cyclists set out on their routes, of whom about 6,000 are children. Even completely casual weekend bike enthusiasts will enjoy the "for life" races as part of a pleasant ride alongside friends and families. www.kolopro.cz
About ROUVY
ROUVY is a global digital platform to compete, ride with friends, complete workouts and much more. ROUVY offers thousands of stunning video routes and workout options including the ability to race and ride through the entire route catalogue. With fully simulated and realistic efforts, ROUVY is the best option to cycle and explore the world from home. www.rouvy.com.