The Berryman Adventure Race provides live tracking for the first time
March 9, 2023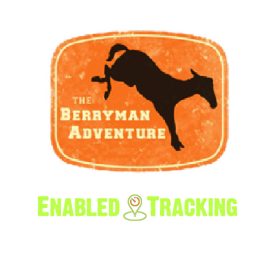 Front Royal, Va. /ENDURANCE SPORTSWIRE/ – The Berryman Adventure Race will be incorporating live event tracking for the first time, thanks to GPS tracking services provided by Enabled Tracking. The race, hosted by Rolla Multisport, will take place on April 1st, 2023, in Eminence, MO.
According to the event website, the Berryman Adventure Race is partnering with Adventure Enablers to provide real-time racer tracking. Each race team will carry a provided tracking device, and a link will be shared within a week of the race, allowing friends and family to track the progress of their loved ones online during the race. The race will also hold an ongoing watch-party in the Betty Lea Lodge, where friends and family are welcome to hang out during the event. The finish line will be visible from the lodge deck, allowing spectators to see their loved ones finish the race.
"We worked closely with the race directors in 2022 to review the capabilities of our tracking platform," said lead tracker Mark Harris. "They were pleased with the tracking performance and saw the potential that live tracking would bring to their event, both from a safety standpoint and for friends and family who follow along."
For more information about the event and registration, visit the event website at https://www.adventuresignup.com/Race/MO/Eminence/TheBerrymanAdventure. Tracking will be live during the event at https://live.enabledtracking.com/berryman2023/. Any questions regarding live GPS tracking can be sent to info@enabledtracking.com.
Adventure Enablers, a woman-owned small business headquartered in Front Royal, Virginia, has over a decade of event experience and complementary equipment and logistics skills. The Adventure Enablers team partners with race directors, charities, property owners, businesses, cities, and states to bring high-quality and fun endurance events that enable goal achievement and adventure. Enabled Tracking is the timing and tracking wing of Adventure Enablers, providing real-time GPS timing and tracking services for endurance events.