The 2024 Austin Marathon Invites Local Bands to Set the Rhythm for Race Day
November 21, 2023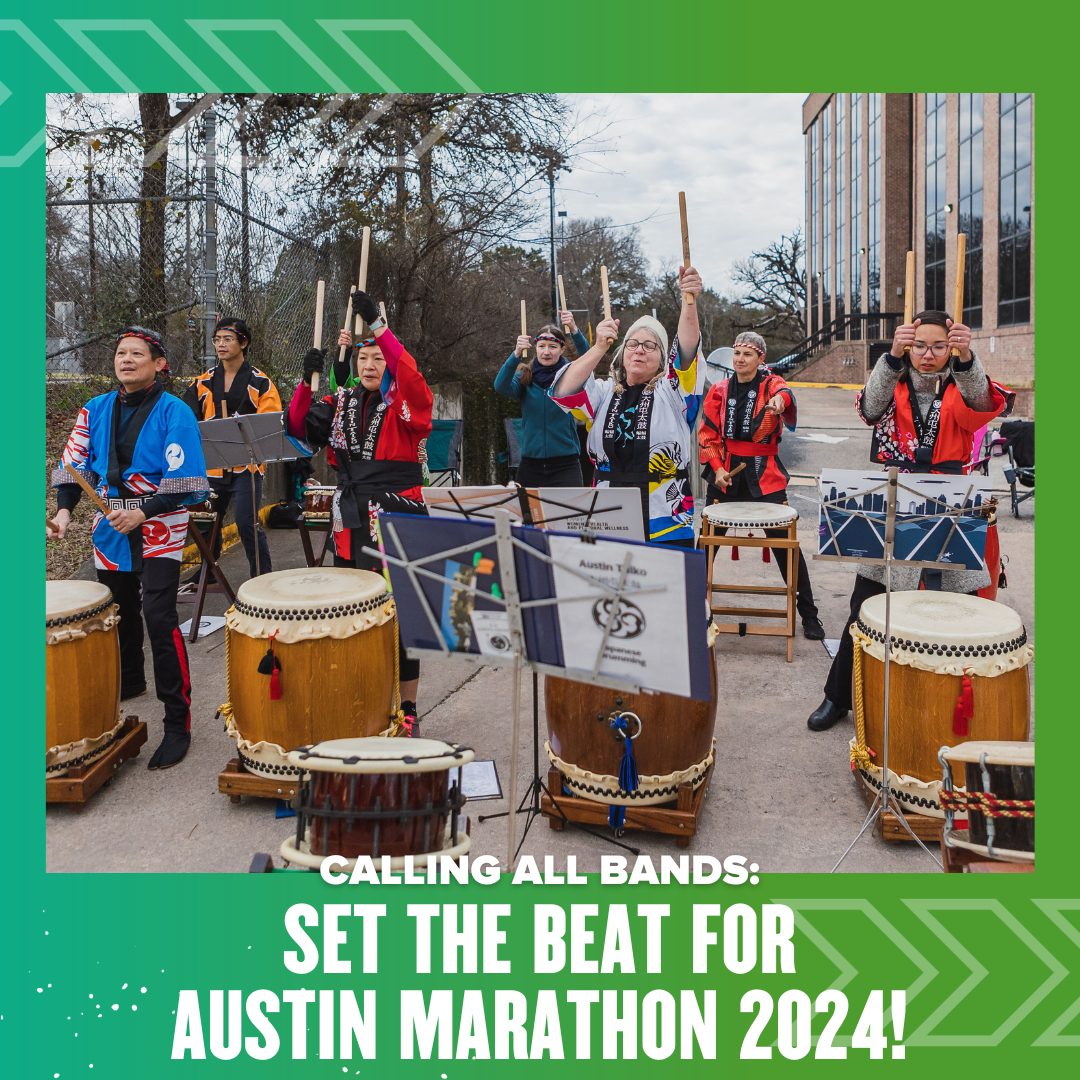 Local Bands Sought to Amplify the Live Music Experience for Runners
AUSTIN, Texas, November, 2023 /ENDURANCE SPORTSWIRE/ – The Ascension Seton Austin Marathon, Half Marathon & 5k, in collaboration with High Five Events, is calling on Austin's vibrant music scene to enhance the runner's journey by bringing the city's unmistakable sound to the 26.2-mile course on Sunday, February 18, 2024.
For years, local musicians have been instrumental in infusing the marathon with the distinctive energy and diverse sounds that define The Live Music Capital of the World. As an ode to this cherished tradition, The Austin Marathon is excited to announce that this year, the event is seeking up to 30 local bands to showcase their unique musical stylings at key points along the course, entertaining participants and spectators alike.
"Music is an integral part of the Austin Marathon experience, and we're thrilled to continue the tradition of live performances on the course," said Stacy Keese, co-owner of High Five Events. "Local bands bring a dynamic and eclectic mix that resonates with our runners, creating an unforgettable atmosphere on race day."
Bands interested in becoming a part of this iconic event are encouraged to complete the submission form available on our website before December 15. Accepted bands will not only contribute to the unparalleled atmosphere of the Austin Marathon but will also be compensated for their performances.
The Austin Marathon, Half Marathon & 5K, owned and produced by High Five Events, is a celebration of the city's vibrant culture, athleticism, and, of course, its world-renowned live music scene. As the Austin Marathon welcomes participants from around the globe, they aim to highlight the very essence of Austin's spirit – a fusion of athleticism and artistry.
Don't miss the chance to be a part of this extraordinary event. Join the Austin Marathon in creating an unforgettable experience for runners and spectators, showcasing why Austin is rightfully crowned The Live Music Capital of the World.
For more information and to submit your band for consideration, please visit https://youraustinmarathon.com/bands.
About the Ascension Seton Austin Marathon®: Since its inception in 1991, the Austin Marathon® has emerged as a world-class running event, attracting participants from all 50 states and over 30 countries. With a course that spans every quadrant of this dynamic city, offering a festive atmosphere with live music throughout, the marathon culminates in a vibrant finisher party. The event also serves as a powerful force for good, raising hundreds of thousands of dollars annually for various non-profit organizations. The Austin Marathon elevates Presidents Day weekend into a grand showcase of athleticism and community spirit, making it a bucket-list event for athletes, enthusiasts, and supporters from all over the world.
About High Five Events: High Five Events is the parent company of the Austin Marathon, Half Marathon & 5k, 3M Half Marathon, CapTex Triathlon and Kerrville Triathlon Festival. With over 150 years of combined experience, the High Five Events team specializes in organizing large-scale events across diverse venues, solidifying their presence on the Inc. 5000 List of Fastest Growing Companies in 2019 and 2020.
###