Supersapiens Launches Apple Watch Display with Live Glucose Readings
October 9, 2023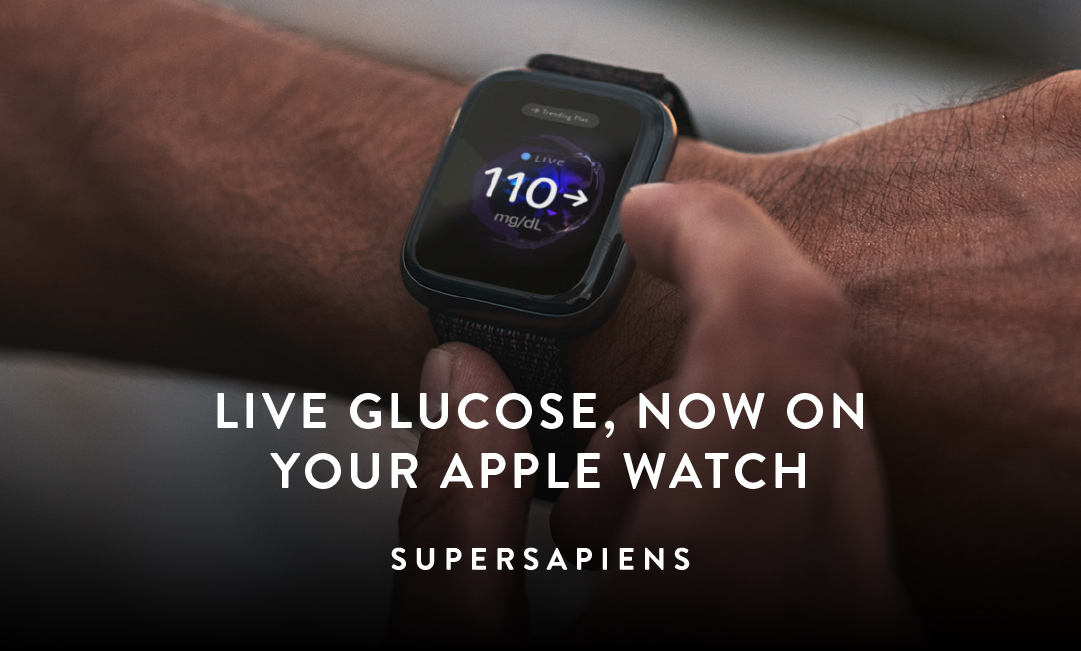 Supersapiens' Apple Watch integration will mirror the glucose reading, animation, and trend arrow of the Supersapiens mobile app
Atlanta, GA /ENDURANCE SPORTSWIRE/ – Supersapiens announces the launch of its display on Apple Watch with app update release 3.1.1. For those seeking real-time insights into their body, the app watch integration offers convenience by displaying live glucose readings on the wrist without the need to access a mobile phone.
Expanding on its commitment to provide users with cutting-edge technology and a user-friendly interface, Supersapiens' Apple Watch integration will mirror the glucose reading, animation, and trend arrow of the Supersapiens mobile app. The app prioritizes immediate and live readings, perfect for races, post-meal checks, or whenever users want a quick glance. It does not display any historical data.
App Highlights:
Live glucose readings at a glance.
Trend arrows and animations reflecting glucose direction, consistent with the Supersapiens mobile app.
Displays the live state of the sensor on the Apple Watch.
Helpful prompts for sensor reconnection after 5 minutes of no reading.
Ability to have glucose as a primary display instead of time
Version 3.1.1 is the next advancement along Supersapiens' vision to improve users' experience so athletes can drive maximum performance and recovery benefits from glucose visibility.
For more information, visit the Supersapiens website.
About Supersapiens
Supersapiens is aiming to be the most influential sports brand of the decade. They develop innovative insights around glucose that drive positive behavior change and unlock better performance and recovery.
Abbott's Libre Sense Glucose Sport Biosensor is intended for athletes to measure their glucose levels. When used with a compatible product, the biosensor allows athletes to correlate their glucose levels and their athletic performance.
The Supersapiens system including Abbott's Libre Sense Glucose Sport Biosensor is not intended for medical use and is not intended for use in screening, diagnosis, treatment, cure, mitigation, prevention, or monitoring of diseases, including diabetes.
The Supersapiens system including Abbott's Libre Sense Glucose Sport Biosensor is not for sale in the U.S and is only available in select countries. For a full list of references and FAQs, please visit our Education Hub and Knowledge Base.