Super Sunday in USA and Mexico for GFNY
October 6, 2023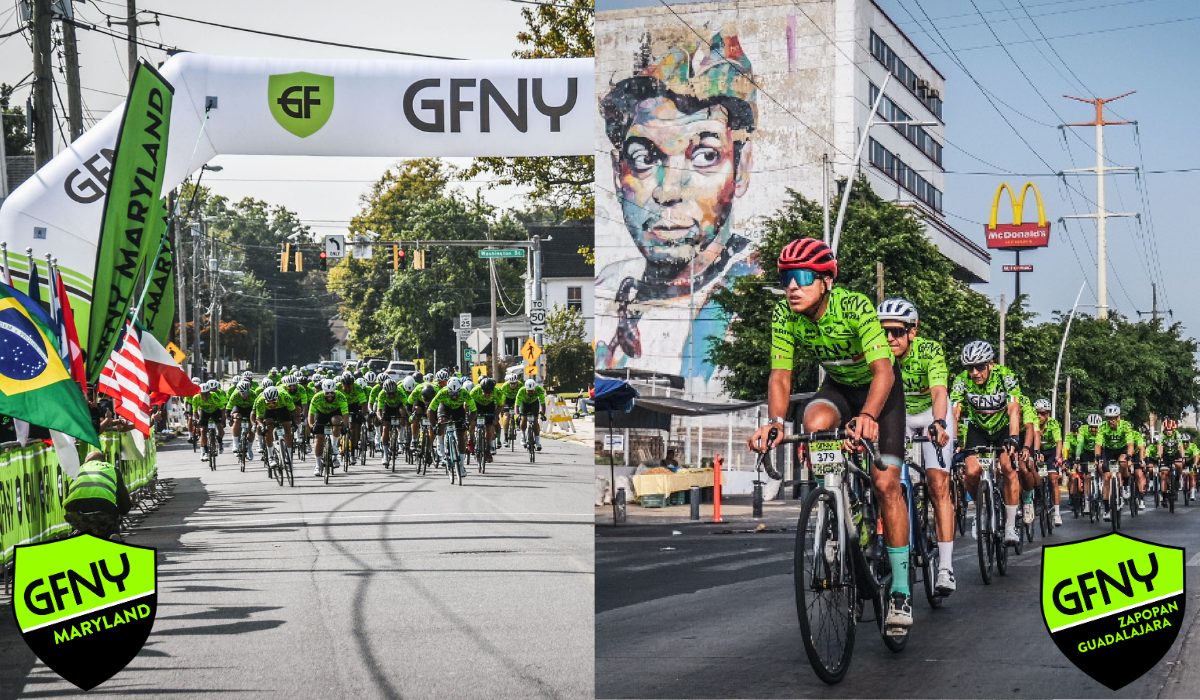 Inaugural edition of GFNY Cambridge Maryland and 2nd edition of GFNY Zapopan took place last Sunday
New York City, October 6, 2023 /ENDURANCE SPORTSWIRE/ – Cambridge hosted the inaugural edition of GFNY Maryland this past Sunday. The race course was a 92.4 mile long course with only 481 ft of climbing.
As early as at mile 9 two riders managed to escape the main group: ex-pro and second at the GFNY World Championship in 2013 Canadian Bruce Bird and Luke Steelman (USA). Together they extended the gap to 4:20 minutes which proved decisive. It was at mile 75 when Bird put in an attack and successfully got away from Steelman. He took the solo win in 3:31:01, followed by Espresso Cycle Coaching teammates Steelman and Gary Hand (United Kingdom).
The female race was decided in a stellar 55 rider sprint where GFNY York Champion and former GFNY World Champion Jill Patterson (USA) won in 3:37:36, followed by country women July Calderon and Kai Luigend.
Website: maryland.gfny.com
GFNY Zapopan (Mexico)
Over 1000 racers competed at the 2nd edition of GFNY Zapopan. The race was held on a 124.5 km long competitive course with an elevation gain of 877m.
In the six man sprint finish, Alejandro Madueño (Mexico) took the overall win in 2:41:15, followed by team mate Salvador Lemus (Mexico) of Team Transportes Lain-Venados. Third place went to continental pro Bernardo Suaza (Colombia) of Team Petrolike.
Meanwhile Petrolike took first in the team competition thanks to the 6th, 7th and 8th of Suaza's teammates. But it was a tight race: the four Petrolike racers were just 20s faster in combined time than the Transportes Lain-Venads squad which took 1st, 2nd, 9th and 13th.
In the women's race, Annet Barrera took the sprint finish win ahead of Marcela Prieto and Valeria Cruz, who completed the all Mexican podium.
Website: zapopan.gfny.com
About GFNY Global Endurance Sports Series
GFNY Global Endurance Sports Series is a sports event company with three decades of experience in racing, planning and organizing events. The global endurance sports brand hosts multiple events throughout the year around the world on five continents.
Working with partners around the world to deliver a first-class experience, GFNY Global Endurance Sports Series puts its athletes first.
Cycling
30-plus events held around the world. View the latest calendar here
Riders get to BE A PRO FOR A DAY ® by competing against others, themselves and the clock in a personal endurance challenge.
Top 10% (20% at regional championships) of finishers in each age group qualify for the Elite Qualifier Corral at every GFNY World event.
GFNY World Championship NYC
The 12th annual GFNY World Championship New York will be held on May 19, 2024. The race features the world's most international peloton with riders from over 90 countries. Athletes take on a challenging route to compete against each other, the clock and themselves in a personal endurance challenge.
The official GFNY website is: www.gfny.com.
Further Material for Media Use
Official GFNY Cambridge Maryland video: here
Official GFNY Zapopan Mexico video: here
GFNY Press Images: here
GFNY Results: here
GFNY World calendar graphic: here
Previous GFNY press releases: here
Media Contact
Gran Fondo New York Inc.
Uli Fluhme, uli@gfny.com
Caroline Lindsay, caroline@gfny.com