Sub7 & Sub8 athletes announce the final pacemakers to their teams
May 26, 2022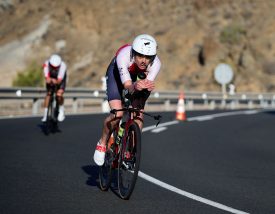 Featuring Olympians, world champions and professional marathoners as pacemakers for Sub7 Sub8 teams
Sydney, Australia 26 June 2022 /ENDURANCE SPORTSWIRE/ – The Pho3nix Foundation today revealed the remaining pacemakers selected by Alistair Brownlee, Kristian Blummenfelt, Nicola Spirig, and Kat Matthews for the Pho3nix Sub7 and Sub8 Project, Powered by Zwift.
To break the seven-hour and eight-hour mark over the full distance of triathlon, our competitors will be assisted by some of the best single-discipline and multisport athletes in the world. This will allow them to measure effort, conserve energy and control pace in order to achieve the fastest possible time and Defy The Impossible.
Apart from the previously announced cycling pacemakers, these swim and run pacemakers for each of these champion athletes will help them stay on their respective target paces and keep the athletes company over what would otherwise be a long and lonely journey to the finish line.
Spirig introduced these two athletes in her episode of the Road to Sub7 and Sub8 mini-documentary series: two-time marathon swimming world champion and International Marathon Swimming Hall of Famer Angela Maurer as her swim pacemaker, and Swiss marathon national record holder Maja Neuenschwander as her run pacemaker.
Spirig says of Maurer, "Only one pacemaker for the swim leg but it will be a world champion in 25K open water swimming. She is perfect in swimming, she is perfect in sighting the buoys, she will be perfect for guiding me and giving me some draft."
Neuenschwander is a former training mate. Spirig continues, "I was running with her in my first races in 1998, junior cross-country European championships. And she was Swiss record holder in the marathon and was at the London Olympics."
Matthews already has a number of her cycling pacemakers pulling double duty as swim and run pacemakers. For additional firepower, she has selected South African triathlete Sarah-Jane Walker to be a swim and run pacemaker and British ultrarunner and Army triathlete Nerys Jones as run pacemaker.
"I know Kat as a fellow army triathlon team member," says Jones. "I have followed Kat since Day One and I love her approach to training. I'm totally amazed by what she can do and I am incredibly inspired by her. I think she is capable of anything. I am super excited to be part of her Sub8 Project and her amazing team. I'm 100% committed to pacing her on the run and be there to support her on whatever strategy she will take."
Brownlee has recruited his younger brother, triple Olympic medalist Jonathan Brownlee as well as four-time aquathlon world champion and former training partner Richard Varga to pace him on the swim and run. British marathoner and physician Phil Sesemann rounds out his run pacemaker team.
The younger Brownlee says, "We have obviously trained together since I can remember and raced against each other on some of the biggest days our sport has seen. This is a totally new challenge, and another opportunity to do something as a first in the sport of triathlon. Alistair has never shied away from a challenge and I'll support him as best I can. I'm pleased it's only on the swim and the run though!"
Blummenfelt will be paced on the swim by seven-time Dutch national long-distance swimming champion Lars Bottelier, and on the run by Kenyan marathoner Barnaba Kipkoech who has run a best time of 2:09:12. On standby he has another Kenyan runner, Lani Rutto with a PB of 2:06:34.
Kipkoech says, "I am very much looking forward to helping the Olympic champion create history. This project reminds me of what my countryman Eliud Kipchoge achieved with Breaking 2. Yes the pace is a lot slower than our normal racing pace but that is not important. What matters is providing Kristian with the best pacing strategy he needs to achieve his goal. It is very important to keep the pace consistent and let Kristian settle into a nice rhythm on the run."
As the pieces of the Sub7 and Sub8 puzzle continue to come together, expect more details to be revealed about each athlete's strategy in using their pacemakers, their respective pace targets, and the breakthrough technology they have in their arsenal.
NOTES TO EDITORS:
About the Pho3nix Sub7 and Sub8, powered by Zwift
The Pho3nix Sub7 and Sub8, powered by Zwift will set a new world standard of human physical achievement as we set out to do what many believe is impossible. Featuring the world's greatest triathletes, the Pho3nix Sub7 and Sub8, powered by Zwift will deliver an unprecedented level of planning and world-best content and programming, engaging a global audience in this historic, sophisticated, audacious project that showcases human progress and inspires generations. The 18-month project will culminate with race day in 2022. More information is available at www.sub7sub8.com.
About Mana Global
Mana stands for power and prestige, with an unparalleled network and credentials in the wide world of sports and entertainment. We deliver our projects, programs and services with pride, boldness and authority. Led by two-time Ironman World Champion, Chris McCormack, the Mana team has been responsible for some of the most important innovations in triathlon, including Super League Triathlon, the Bahrain Endurance 13 Team, and now the creation and delivery of Pho3nix Sub7 and Sub8, powered by Zwift. More information is available at www.manaseg.com.
About The Pho3nix Foundation
The Pho3nix Foundation is a not-for-profit organisation created to promote physical activity as a way to improve the health and wellbeing of children, especially those from disadvantaged backgrounds. Pho3nix Foundation's flagship programs fall under the Participation, Progression and Performance pathway. The Pho3nix Kids program motivates and inspires children to participate in physical activity; Pho3nix Future is a mentoring and educational program supporting the sports careers and long-term development of young athletes; the Pho3nix Athlete Program aims to support athletes looking to qualify for an Olympic Games; and the Pho3nix Elite program (which includes the Pho3nix Team and Pho3nix Sub7 and Sub8, powered by Zwift) supports and promotes athletes reaching for the pinnacle of their sporting careers. More information is available at www.pho3nixfoundation.com