Standard Chartered Singapore Marathon 2023 to finish at iconic National Stadium for the first time
July 13, 2023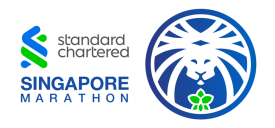 SINGAPORE, 13 July 2023/ENDURANCE SPORTSWIRE/ – The Standard Chartered Singapore Marathon (SCSM) has announced that race participants of SCSM2023 will begin their run at the F1 Pit Building before finishing on the running track of the iconic National Stadium. This will mark the first time in the event's history that runners will cross the finish line at the 55,000-capacity venue, which is Singapore's centerpiece for sporting, entertainment, lifestyle, and national events.
The event's finish line was previously located at The Float @ Marina Bay, which is currently undergoing redevelopment to become a permanent venue known as NS Square. This year, runners can expect a different race route and an enhanced finish experience, with several fun-filled and family-friendly activities to be held in the stadium, and the Singapore Sports Hub vicinity.
Jeff Edwards, Managing Director of Asia for The IRONMAN Group, said, "We are pleased to offer such a unique finish experience for runners of this year's event. Participants will enjoy a hero's welcome as they step onto the track of the National Stadium and cross the finish line in such a spectacular setting. SCSM will return as a World Athletics Gold Label Race event this year as some of the top marathon runners in the world will take to the streets of Singapore. The elevated race experience for all runners will cement our position as the leading mass participation event in Southeast Asia."
Beyond the prestige of finishing at the National Stadium, the new venue will offer participants numerous post-race enhancements. Participants will have easy access to the National Stadium, Kallang Wave Mall, as well as the Stadium MRT station for easy departure upon conclusion of their race. Along with the finish being sheltered, the National Stadium will also be full of activities and festivities, creating an incomparable, brand-new race experience that will be supported by race partners. The partners that have confirmed their support include Standard Chartered Bank, Sport Singapore, Singapore Tourism Board, Tata Consultancy Services, PUMA, Seiko, Oatside, and 5-Hour Energy, with more partners to be announced closer to the race date.
Whilst Singapore Sports Hub is expected to increase in vibrancy this year as it welcomes more events and activations such as the Singapore Trophy, as well as the upcoming Coldplay and Taylor Swift concerts, it will also continue to play home to various community fitness activities. Singapore Sports Hub will be the home ground for all SCSM Training and Pacer Runs which are open to the public, with sessions aimed at assisting participants of SCSM and the wider community train for long-distance running and achieve their fitness goals. The Training Run sessions will begin in mid September. More information on the sessions will be shared once details are confirmed.
Roy Teo, Chief of Industry Development, Technology and Innovation Group at Sport Singapore shared, "SportSG continues to partner our stakeholders to keep our sporting calendar vibrant. SCSM is a marquee event in our calendar and has consistently attracted runners from all walks of life. This year, the organisers have planned the run's finish line at our iconic National Stadium for the first time in SCSM's history. We look forward to welcoming runners and supporters into the heart of our Singapore Sports Hub."
Race entries opened to the public on 27 April and are selling at a strong pace. Tier 1 pricing for the Marathon, Half Marathon, and 10KM race categories have sold out while limited slots are available for Tier 2 pricing. To secure the best price for an unforgettable experience, race organisers urge all interested participants to register as soon as possible.
To register and for more information, please visit www.singaporemarathon.com.
– END –
Follow SCSM2023:
Facebook: www.facebook.com/Sgmarathon
Instagram: @sgMarathon
Train virtually for SCSM2023:
Virtual Club: https://app.sgmarathonvc.com/
About Standard Chartered Singapore Marathon
The Standard Chartered Singapore Marathon is the leading mass participation run and only World Athletics Gold Label race in South East Asia. Since 2002, the race has brought runners unparalleled running experiences, threading through the heart of the city, past some of Singapore's iconic landmarks such as Marina Bay Sands and Gardens by the Bay. SCSM comprises of five categories; Marathon 42.195km, Half Marathon 21.1km, 10km, 5km, and Kids Dash and was first recognised as a Gold Label event by the World Athletics in 2012 for its world-class excellence in global sporting significance, organisational quality, and compliance with the World Athletics' safety standards. The race has been a catalyst to growing the local and regional running community, bringing together approximately 50,000 professional, amateur, avid and leisure runners yearly. For more information, visit www.singaporemarathon.com.
About Standard Chartered Bank
Standard Chartered Bank in Singapore is part of an international banking group, with a presence in 57 of the world's most dynamic markets for more than 160 years and serving clients in a further 64. Our purpose is to drive commerce and prosperity through our unique diversity, and our heritage and values are expressed in our brand promise, here for good.
The Bank has a history of 164 years in Singapore, where we opened our first branch in 1859. In October 1999, we were among the first international banks to receive a Qualifying Full Bank (QFB) license, an endorsement of the Group's longstanding commitment to our business in the country.
Singapore is home to the majority of our global business leadership, our technology operations, as well as SC Ventures, our innovation hub. In 2013, the Bank transferred our Singapore Retail and SME businesses to a locally incorporated subsidiary, Standard Chartered Bank (Singapore) Limited ("SCBSL"). And in May 2019, we fully consolidated our business operations in Singapore through the transfer of our Commercial Banking, Corporate & Institutional Banking and Private Banking businesses to SCBSL. SCBSL is one of the highest-rated banks globally: A1/Stable by Moody's Investor Services, A/Stable by Standard & Poor's and A/Stable by Fitch Ratings. In August 2020, we were the first and only bank to be awarded the "Significantly Rooted Foreign Bank" (SRFB) status by the Monetary Authority of Singapore. In December 2020, we were granted enhanced SRFB privileges, in recognition of the significantly higher degree of rootedness exceeding the SRFB baseline criteria.
In September 2022, we launched Trust Bank Singapore Limited (Trust), our digital bank venture in partnership with FairPrice Group. Trust offers a range of products, from credit card and savings account to insurance. Since its launch, Trust has amassed over 500,0000 customers, making it one of the world's fastest-growing digital banks.
In Singapore, we support both individual and corporate needs to build wealth and drive commerce at every step of their journey. We do this by offering an entire range of financial services across personal, priority and private banking as well as our business, and corporate, commercial & institutional banking teams. The Bank has a network of 10 branches, 4 Priority Banking centres, 1 International Banking and Priority Private Centre and 21 ATMs. For more information, please visit www.sc.com/sg
About Sport Singapore
As the national sports agency, Sport Singapore's core purpose is to inspire the Singapore spirit and transform Singapore through sport. Through innovative, fun and meaningful sporting experiences, our mission is to reach out and serve communities across Singapore with passion and pride. With Vision 2030 – Singapore's sports master plan, our mandate goes beyond winning medals. Sport Singapore uses sport to create greater sporting opportunities and access, more inclusivity and integration as well as broader development of capabilities. Sport Singapore works with a vast network of public-private-people sector partners for individuals to live better through sport.
To find out more, visit SportSG's websites at www.sportsingapore.gov.sg and https://www.activesgcircle.gov.sg/.
Follow SportSG on:
Facebook – https://www.facebook.com/livebetterthroughsport/
Instagram – www.instagram.com/sport_singapore/
YouTube – www.youtube.com/SingaporeSports
About The IRONMAN Group
The IRONMAN Group operates a global portfolio of events that includes the IRONMAN® Triathlon Series, the IRONMAN® 70.3® Triathlon Series, 5150™ Triathlon Series, the Rock 'n' Roll® Running Series, IRONKIDS®, World Triathlon Championship Series, premier running events including the Standard Chartered Singapore Marathon™ and City2Surf®, UTMB® World Series trail-running events including the Canyons Endurance Runs™ by UTMB®, Tarawera Ultra by UTMB® and Ultra-Trail Australia™ by UTMB®, Epic Series™ mountain bike races including the Absa Cape Epic®, road cycling events including Haute Route®, and other multisport races. The IRONMAN Group is the largest operator of mass participation sports in the world and provides more than a million participants annually the benefits of endurance sports through the company's vast offerings. Catering to the full athlete experience, the company portfolio also includes FulGaz® virtual cycling, the most realistic indoor riding experience connected fitness application aimed at preparing athletes for real-world events. Since the inception of the iconic IRONMAN® brand and its first event in 1978, athletes have proven that ANYTHING IS POSSIBLE® by crossing finish lines around the world. Beginning as a single race, The IRONMAN Group has grown to become a global sensation with hundreds of events across 55+ countries. The IRONMAN Group is owned by Advance, a private, family-owned business, and Orkila Capital, a growth equity firm focused on building great brands. For more information, visit www.ironman.com/about-ironman-group.
About Advance
Advance is a private, family-held business that owns and invests in companies across media, entertainment, technology, communications, education and other promising growth sectors. Our mission is to build the value of our companies over the long-term by fostering growth and innovation. Advance's portfolio includes Condé Nast, Advance Local, Stage Entertainment, The IRONMAN Group, American City Business Journals, Leaders Group, Turnitin, and Pop. Together these operating companies employ more than 17,000 people in 29 countries. Advance is also among the largest shareholders in Charter Communications, Warner Bros. Discovery and Reddit. For more information visit www.advance.com.
For media enquiries, please contact:
Rebecca Mah
Weber Shandwick
HP: +65 9232 8822
Email: rmah@webershandwick.com