Speedo SALT Series Announces 2022 Race Dates
January 27, 2022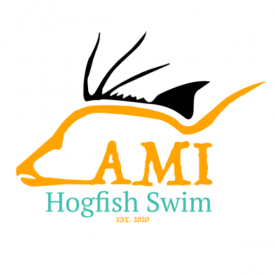 Salty Sports Society is thrilled to present its full slate of events for 2022.
Saint Augustine Beach, Florida /ENDURANCE SPORTSWIRE/ – Salty Sports Society, owner and operator of the Speedo SALT Series, among other beach sports events, has announced its event dates for 2022.
The Speedo SALT Series will feature age group racing with traditional open water swimming distances of 1 mile and 5 kilometers and triathlon distances at 1.2 and 2.4 miles.
This year, the Series will support the activities of the United States Lifesaving Association's Southeast Region and the Florida Beach Patrol Chiefs Association. With each race on the Series, Salty Sports Society works with the local lifeguard agency to assist with water safety using the highest standards and swimmer to safety ratios.
The 2022 Series will kickoff with the AMI Hogfish Swim located on Anna Maria Island off the coast of Bradenton, FL. With sponsors including Speedo, the Bradenton Area Sports Commission, and Shark Pods, the event is sure to be a success.
The Series includes open water swimmers and triathletes of all skill levels including Olympians, National Champions, former collegiate NCAA Division I, II, and III swimmers, as well as youth, triathletes in training, and age group weekend warriors. The Series has become known as a launching point for new triathletes that wish to swim in a race as a trial run prior to competing in a goal-oriented triathlon.
Open water swimmers can pre-register their interest and reserve spots now for races that will sell out by visiting: www.saltysportssociety.com
2022 Speedo SALT Series Dates
AMI Hogfish Swim, Anna Maria Island, FL, January 30, 2022
DeLuna's Swim, Pensacola Beach, FL, April 23, 2022
Training Camp Weekend, Englewood Beach, FL, June, 2022
Swim for Alligator Lighthouse, Islamorada, FL, September 10, 2022
Amelia Island Open Water Challenge, Amelia Island, FL, October, 2022
Southern Cross, Fort Myers Beach, FL, December 3, 2022
For further information, please contact Matt Dunn at matt@saltysportssociety.com, log onto www.saltysportssociety.com or on social media at @saltysportssociety.