Spartan Race Becomes Official Sponsor of Sports Business Networks
October 13, 2021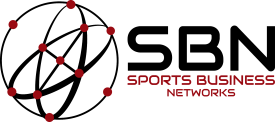 BOSTON, MA (October 13, 2021) — Joe De Sena, the CEO of Spartan Races, has announced that Spartan will become the official sponsor of Sports Business Networks (SBN). SBN seeks to be the first true business networking platform for current and former college athletes, coaches, referees, and supporters, and it combines business networking, career advancement, jobs and internships, events, and mentoring all on one platform.
SBN will offer its platform both online and through its mobile app, which is available in both the Apple App Store (IOS) and the Google App Store (Android).
"Spartan has always attracted unbreakable athletes for our events and races," De Sena said. "Our partnership with SBN now gives us even more access to awesome athletes who might also want to participate in a Spartan Race as a team or as an individual."
"SBN has been a goal of mine for a long time," said Dave Kotowski, the CEO and founder of SBN. "As a former Ivy League athlete in three sports, I know the value of networking amongst athletes and the impact it has made on my personal and business success. Networking also has influenced who I have hired and how we have been able to truly connect with one another.
SBN pulls people together who all have a background in athletics."
SBN has four main goals for its members: Developing Business, Advancing Careers, Creating Connections, and Growing the Game. Kotowski has previously had success in developing and creating niche networks for both professional sports and the accounting industry.
Prior to creating Spartan, De Sena was a Wall Street trader who owned his own firm.
"I know the value of networking," De Sena said. "My business was developed on my ability to network on Wall Street. It is no coincidence that many of my clients and employees were all ex-athletes."
Kotowski also has a Wall Street background, and he was an executive with Merrill Lynch.
"I primarily hired former athletes when making hiring decisions," he said. "Athletes already have such great qualities:time management skills, the ability to overcome adversity, coachability, they are team players. and so much more."
Spartan will be working directly with SBN in marketing both the online network and in-person events. SBN will be offering unique guests with backgrounds in business, entrepreneurship, science, and more. The network will also have both internship and job listings curated through SBN and its partners.
###
About Spartan
Spartan is a global experiential sport and wellness brand with a 10 million+ strong community. We create transformational experiences, products, and content to help people, companies and teams tear down boundaries and expand what they believe to be possible. Spartan combines large scale global events with a vibrant digital Content and Community Platform. With more than 250 events across more than 40 countries on six continents, Spartan is the world's leading extreme wellness and endurance brand. Visit spartan.com for more information and registration.
MEDIA CONTACTS:
Brad Kallet, Spartan – 551.427.8818 – brad.kallet@spartan.com