Shenandoah Epic Adventure Race Attracts Nearly 300 Participants
April 28, 2023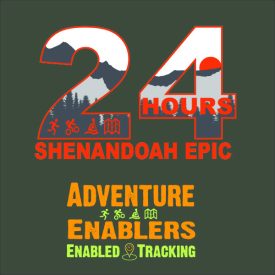 Front Royal, VA /ENDURANCE SPORTSWIRE/ – The Shenandoah Epic, a challenging 24-hour adventure race, took place in the scenic Shenandoah Valley over the weekend of April 15-16, attracting nearly 300 participants. The course featured five legs, starting with a 14-mile track, a 16-mile paddle, and a 25-mile bike section through Shenandoah River State Park. Leg 4 was a short foot-based orienteering course, and the final leg combined both biking and trekking through difficult terrain that pushed the top teams into George Washington National Forest.
This year, the race organizers Adventure Enablers created a more linear course with mandatory checkpoints, which offered strategic and navigational challenges. As teams progressed through the course, it became progressively more difficult, with participants having to make it back to the finish line within the 24-hour time limit.
With over 120 teams competing across various divisions, including solo male, two-person male, and 3/4 person coed, the race was highly competitive. The premier coed division saw top teams from all over the USA competing for both USARA national ranking points and the new ARWS North American series points. Strong Machine Racing claimed the top podium spot, followed by Adventure Enablers in second place, and Team VERT in third.
Official results can be found here.  Live tracking replay can be found here.
Adventure Enablers will be hosting their next 24-hour adventure race in Davis, WV, Virginia, which is the first year of the new Almost Heaven Adventure Race, set to sell out in the next month. For more information, visit the race website and check out the Almost Heaven 24-hour AR.
The Shenandoah Epic will be back in April 2024.