Shamrock Run Portland benefiting OHSU Doernbecher Children's Hospital
January 31, 2023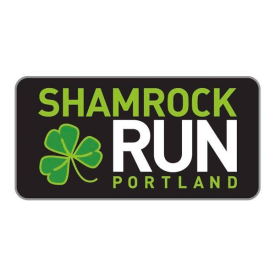 Oregon's largest race to celebrate 45 years running on Sunday, March 12
PORTLAND, Ore. – January 31, 2023 /ENDURANCE SPORTSWIRE/ – The Shamrock Run Portland named OHSU Doernbecher Children's Hospital as their primary beneficiary in 2002, and since then has raised nearly $600,000 for the world-class institution.
This year, the Shamrock Run Portland is celebrating 45 years running on Sunday, March 12, which means for 25 years the race has been supporting vital and life-saving programs across OHSU from groundbreaking cancer research to pediatric care to education.
"Partnering with the Shamrock Run has made a tremendous impact on so many children and families in our Oregon and SW Washington communities," said Lynette Yasuda, Assistant Director of Development with OHSU Foundation. "All contributions are directed to the Friends of Doernbecher Grant Program, which funds innovative projects and cutting-edge research that support Doernbecher patients and families. For more than 20 years, this program has provided critical funding for our staff to pursue projects in key specialties that impact the health and well-being of patients."
To increase support for the partnership in 2022, 100% of all registration fees from the Leprechaun Lap" kids run were donated directly to the Friends of Doernbecher Grant Program.
Shamrock's donation along with the Friends of Doernbecher community fundraisers helped support five OHSU Doernbecher grants in the following areas:
Development of an osteosarcoma-on-a-chip model for personalized screening and evaluation of anticancer drugs
Speech and Language Outcomes in Cleft Palate
SRS-22 Outcomes in Adolescents with Scoliosis Possessing Borderline Surgical Indications 12 Months Following Surgical Intervention Versus Conservative Management
Emergency Medical Services (EMS) Neonatal Resuscitation Curriculum to Improve Out-of-Hospital Newborn Resuscitation
Wake Up! Using Evidence-based Actigraphy to Accurately Diagnose and Treat Pediatric Sleep.
"It's a milestone year for Shamrock Run as 2023 marks the 25th anniversary of our partnership with Doernbecher and the 45th edition of the event," said Natalia Mendez, director of operations for the Shamrock Run. "Throughout the history of this partnership, together we've been able to raise hundreds of thousands of dollars for the hospital. Shamrock Run provides participants a reason to run that is bigger than themselves."
For more information or to register for Portland's premier running event, please visit﷟ ShamrockRunPortland.com and follow @ShamrockPDX on social media.
About Shamrock Run Portland
Founded in 1979, the Shamrock Run Portland is the largest running and walking event in Oregon and will celebrate the 45th edition on Sunday, March 12, 2023. The Shamrock Run offers competitive races at a variety of distances from 5k to a half-marathon, as well as the "Shamrock Stride" fitness walk and a children's 1k "Leprechaun Lap" benefitting the Friends of Doernbecher Grant Program. Event weekend culminates with a finish line festival at Waterfront Park, beer garden and an entertainment stage with performances from local musicians. Race weekend kicks-off with the Shamrock Run Fitness Fair at the Oregon Convention Center on March 10 and 11 where participants pick up their race number. The Fitness Fair features more than 80 exhibitors, celebrities and mascots, contests and giveaways and a Leprechaun Lane area for kids. The primary beneficiary of the event is Doernbecher Children's Hospital, which has been affiliated with Shamrock for the past 24 years. For more information or to register, visit ShamrockRunPortland.com or follow @ShamrockPDX on social media.
# # #