Samsung to be the Official Smartwatch of Spartan US and Tough Mudder US
October 11, 2022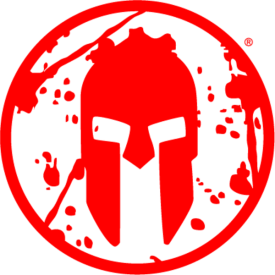 Samsung will provide the Spartan and Tough Mudder communities access to the ultimate guide to adventure, the Galaxy Watch5 Pro.
BOSTON, MASS. (10/11/22) /ENDURANCE SPORTSWIRE/ – Leading endurance sports and extreme wellness brands Spartan and Tough Mudder have announced that Samsung will be the official smartwatch of both US entities for the remainder of the 2022 race season.
"We are excited to have both our Spartan and Tough Mudder series as a launch platform for the new Samsung Galaxy Watch5 Pro. Our athlete communities can benefit from a best in class GPS sport watch that is unbreakable, built with titanium, is waterproof and has the necessary battery life to withstand our long distance endurance events.", said Ian Lawson, Vice President of Global Partnerships.
Unbreakable Spartans and Mudder Nation will have access to Samsung Galaxy's ecosystem of mobile devices including, but not limited to, smartphones, tablets, watches, and buds. At eight (8) remaining Spartan U.S. events and four (4) Tough Mudder events, including World's Toughest Mudder, racers can expect to see Samsung product demos on-site to educate athletes on the features and benefits of the Galaxy Watch5 Pro like heart rate and outdoor adventure tracking.
The partnership with Samsung includes integration on Spartan and Tough Mudder's digital platforms, influencer marketing, and social media channels along with giveaway opportunities, Spartan Pro-team integration and festival challenges.
About Spartan
Spartan is a global experiential sport and wellness brand with a 10 million+ strong community. We create transformational experiences, products, and content to help people, companies and teams tear down boundaries and expand what they believe to be possible. Spartan combines large scale global events with a vibrant digital content and community platform. With 250 events across more than 40 countries on six continents, Spartan is the world's leading extreme wellness and endurance brand. Visit spartan.com for more information and registration.
About Tough Mudder
Founded in 2010, Tough Mudder is a leading global sports and active lifestyle brand that creates the world's most extraordinary adventures and champions the power of teamwork. With more than 6 million participants, the company hosts more than 130 challenges (Tough Mudder Kids, Tough Mudder 5K, Tough Mudder 10K, and Tough Mudder 15K) and endurance (Tough Mudder Infinity, Toughest Mudder and World's Toughest Mudder) events annually in 10 countries. The company's content studio fuels a global movement of people who work together to uncover their hidden potential, providing millions of engaged online brand enthusiasts with wellness, nutrition and inspirational content delivered daily across social and digital platforms. More than 500,000 new participants are welcomed to the global Tough Mudder community every year. The company is part of the Spartan global family of extreme endurance properties. For more information visit  www.toughmudder.com.
Media Contact
Donny Jensen, 646-678-0898, donny.jensen@spartan.com