Salty Sports Society Announces Partnership with Beine Wellness Building
January 19, 2023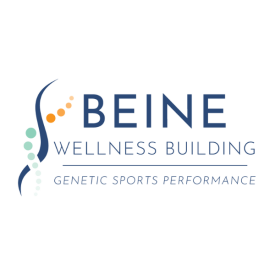 Beine Wellness Building Commits to Annual Partnership Becoming the Official Nutrition Partner of the 2023 Speedo SALT Series
Saint Augustine Beach, Florida /ENDURANCE SPORTSWIRE/ – Today, Salty Sports Society, owner and operator of the Speedo SALT Series and Florida Open Water, announced a partnership with Beine Wellness Building.
With this partnership, Beine Wellness Building will become an annual partner of the Speedo SALT Series for all race-cation stops in 2023. Beine's certified sports nutritionists and health coaches will offer their services, at a discounted rate, to all Salty Sports Society athletes.
Beine, currently working with a large majority of swimmers on the USA Swimming National Team and over 60 Olympians worldwide, does not believe in one size fits all nutrition planning. Their services include DNA, genetic molecular testing, digital cookbooks, private Facebook group access, private webinars, custom DNA Action Plans, guided one-on-one review meetings, partner discounts, food sensitivity testing, and more.
"Beine helps their clients eat, supplement, and recover based on their individual genetics. This leads to health and performance that was previously unattainable. We are thrilled to join forces with Erica and her team to bring insight to our swimmers never offered before in the sport," said Matt Dunn, co-founder of Salty Sports Society.
"We are excited to partner with Salty Sports Society and their passion for the sport of open water swimming and multi-sport athletes. Our partnership will make Beine's customized offerings more accessible to their robust number of youth and adult athletes," said Erica Beine, president and owner of Beine Wellness Building. "We believe nutrition makes people better and this partnership will provide more resources to those looking to improve their performances."
2023 Speedo SALT Series Dates
DeLuna's Swim, Pensacola Beach, FL, April 15, 2023
AMI Hogfish Swim, Anna Maria Island, FL, May 20, 2023
Camp Alligator – A Training Camp Weekend, Clearwater Beach, FL, June 24, 2023
Swim for Alligator Lighthouse, Islamorada, FL, September 9, 2023
Southern Cross, Fort Myers Beach, FL, December 2, 2023
For further information, please contact Matt Dunn at matt@saltysportssociety.com, log onto www.saltysportssociety.com or on social media at @saltysportssociety.
Aquatic sports are the ultimate way to enjoy the water at its simplest. Water has the unique ability to calm, humble, and empower us. Salty Sports Society was founded with a simple mission; to craft unique open water swimming event experiences in memorable destinations.
We began by putting together a team with more than 150+ combined years of experience managing endurance sports events. We created attentive, thorough, unsurpassed water safety plans, and formed partnerships with destinations committed to showcasing and growing quality coastal lifestyles.
Our mission is simple, but our work is ever evolving. Whatever it takes to create the best events, that bring great people together, and allow them to travel, swim, and enjoy a healthy lifestyle.
About Beine Wellness Building
Established in 2018, Beine Wellness Building believes that there is no one-size-fits-all nutrition model. Each individual is unique, their nutrition should be as well. Beine was the first to work in this unique way with high level athletes competing on an international stage.
Our testing protocols and services offer the most unique methods of nutrition, recovery, and supplementation support in sports.
Beine's staff, either former or current swimming athletes, understands the sport of swimming and its needs physically, nutritionally, mentally, and emotionally.
Beine's mission is to bring the personalized nutrition approach to athletes of all ages looking to perform and feel their best.