Running Returns to The Streets of Music City USA For The 2022 St. Jude Rock 'N' Roll Running Series Nashville
April 23, 2022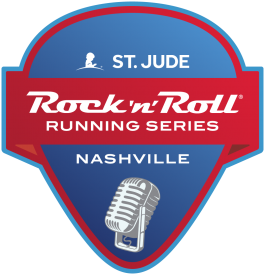 NASHVILLE, Tenn. (April 23, 2022) /ENDURANCE SPORTSWIRE/ – The Rock 'n' Roll Running Series made its return to Music City, USA for its traditional springtime event. The musically themed event provided over 21,000 registered runners and walkers alike with an unforgettable running tour of Nashville, Tennessee and the surrounding areas showcasing all that Nashville has to offer. During the 2022 St. Jude Rock 'n' Roll Nashville Marathon, it was Ryan Martin (Tampa, Fla.) coming home victorious for the men clocking a time of 2:41:25. Sidney Hirsch (Omaha, Neb.) was the women's winner with a final time of 2:59:57.The third event in the Rock 'n' Roll Elite™ half marathon series took part at Rock 'n' Roll Nashville with Nick French (Nashville, Tenn.) and Jane Bareikis (Crestwood, Ill.) topping the podium.
The Rock 'n' Roll Elite half marathon series offered a shared $10,000 elite prize purse and Elite Beat Rankings (EBR) points to top three male and female finishers including: Nick French (Nashville, Tenn.) taking top honors in the men's race with a finishing time of 1:08:50 earning his first victory in the Series along with 50 EBR points. Collecting 44 EBR points was Trevor Conde (Bethlehem, Pa.) with a finishing time of 1:09:21 and Roosevelt Cook (Hesperia, Calif.) followed in third place finishing at 1:09:57 and scoring 39 EBR points. Jane Bareikis (Crestwood, Ill.) took the top spot in the women's race earning 50 points with a finishing time of 1:16:41. Shannon Dowlearn (Austin, Texas) followed Bareikis in second for the women's division with a finishing time of 1:17:57, earning 44 points, while Gisela Olalde (Nashville, Tenn.) rounded out the podium with a time of 1:19:26, earning 39 points. The new Rock 'n' Roll Elite half marathon competition offers world-class runners the opportunity to showcase their talents in eight cities in North America, culminating with a grand finale at the 2023 edition of Rock 'n' Roll Las Vegas. For more information on the Rock 'n' Roll Elite running competition and complete standings, visit www.runrocknroll.com/elite-athlete-program.
Elite runners and fast times aside, the weekend's events were all about the party atmosphere. Several local bands, including Jillian Cardarelli, Lance Carpenter, Matt Jordan, Greg Pratt, Chris Shrader and Golden West among many other talented artists from the Nashville community performed live throughout the event weekend. The party wasn't only on the course – The Struts closed out the day as the Encore Entertainment.
Additionally, participants ran Rock 'n' Roll Nashville as St. Jude Heroes® for the mission of St. Jude Children's Research Hospital: Finding cures. Saving children.®
"We are so grateful to the St. Jude Heroes at the Rock 'n' Roll Running Series Nashville race who are participating with a purpose — supporting St. Jude families," said Richard C. Shadyac Jr., president and CEO of ALSAC, the fundraising and awareness organization for St. Jude. "While the individual reasons they ran or walked vary, they are unified by the good they are doing – helping fuel the six-year, $11.5 billion St. Jude strategic plan to accelerate research and treatment for kids around the globe with cancer and other catastrophic diseases."
The St. Jude Rock 'n' Roll Running Series Nashville weekend continues on Sunday with the KiDSROCK, 1-mile and Doggie Dash event all taking place at Nissan Stadium.
Upcoming Rock 'n' Roll Running Series Events:
Rock 'n' Roll Running Series is scheduled to continue on May 8 with Rock 'n' Roll Estado de México in Toluca City, Mexico before returning to the United States with the debut of the Rock 'n' Roll Running Series Atlantic City on May 14-15, 2022. To see the full schedule of Rock 'n' Roll Running Series events, visit www.runrocknroll.com/all-events.
For more information or to register for an event on Rock 'n' Roll Running Series, please visit RunRocknRoll.com. Rock 'n' Roll Running Series media inquiries may be directed to press@runrocknroll.com.
** Terms and Conditions: Footage and photography is provided courtesy of The IRONMAN Group for news and editorial coverage within 48 hours of the event and is not to be archived. Media may use up to a total of two minutes of video. The B-Roll packages are not provided for the intent of posting the footage in its entirety. Any commercial use or other use of the footage and or photos is strictly prohibited unless a separate written license is obtained from and signed by an authorized representative of The IRONMAN Group. Additional terms and conditions can be found here. Usage of materials constitutes acceptance of terms. **
###
About Rock 'n' Roll Running Series
The Rock 'n' Roll® Running Series is the world's largest running series taking part in destination locations around the world every year. Established in 1998, the Rock 'n' Roll Running Series simple idea of making running fun has transformed both the U.S. and global running landscape by infusing the course with live bands, cheer teams and entertaining water stations, creating a block-party atmosphere for participants and spectators alike. Focused on running, music and community, race weekend kicks off with a free Health & Fitness Expo showcasing the latest in running gear, sports apparel, health and nutritional information and much more. Events culminate with an entertaining finish-line festival featuring some of the biggest names in music, with past performances including Macklemore & Ryan Lewis, O.A.R. Aloe Blacc, Pitbull, Flo Rida, The Band Perry, Fitz and the Tantrums, the Goo Goo Dolls and Bret Michaels. Further information about the Rock 'n' Roll Running Series can be found online at www.RunRocknRoll.com and follow @RunRocknRoll on all social platforms.
About The IRONMAN Group
The IRONMAN Group operates a global portfolio of events that includes the IRONMAN® Triathlon Series, the IRONMAN® 70.3® Triathlon Series, the IRONMAN® Virtual Racing™ (VR™) Series, 5150™ Triathlon Series, the Rock 'n' Roll® Running Series, the Rock 'n' Roll Virtual Running™ Series, IRONKIDS®, World Triathlon Championship Series, premier running events including the Standard Chartered Singapore Marathon™ and The Sun-Herald City2Surf®, UTMB® World Series events including Tarawera Ultra and Ultra-Trail Australia™, Epic Series™ mountain bike races including the Absa Cape Epic®, road cycling events including Haute Route®, and other multisport races. The IRONMAN Group is the largest operator of mass participation sports in the world and provides more than a million participants annually the benefits of endurance sports through the company's vast offerings. Since the inception of the iconic IRONMAN® brand and its first event in 1978, athletes have proven that ANYTHING IS POSSIBLE® by crossing finish lines around the world. Beginning as a single race, The IRONMAN Group has grown to become a global sensation with hundreds of events across 55+ countries. The IRONMAN Group is owned by Advance, a private, family-owned business. For more information, visit www.ironman.com/about-ironman-group.
About Advance 
Advance is a private, family-held business that owns and invests in companies across media, entertainment, technology, communications, education and other promising growth sectors. Our mission is to build the value of our companies over the long-term by fostering growth and innovation. Advance's portfolio includes Condé Nast, Advance Local, Stage Entertainment, The IRONMAN Group, American City Business Journals, Leaders Group, Turnitin, 1010data and Pop. Together these operating companies employ more than 17,000 people in 29 countries. Advance is also among the largest shareholders in Charter Communications, Discovery and Reddit. For more information visit www.advance.com.