Run Tucson Hosts RRCA Coaching Certification Courses at May 27th TMC Meet Me Downtown
May 11, 2023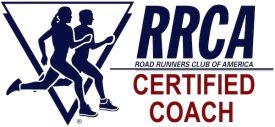 Run Tucson to host athletes and coaches from around the nation at the TMC Meet Me Downtown 5k on Memorial Day Weekend
/ENDURANCE SPORTSWIRE/ Runners and fitness enthusiasts are invited to the Road Runners Club of America (RRCA) Coaching Certification courses held in Tucson, Arizona on Memorial Day Weekend as part of the RRCA West Regional Championship events.
As part of a three-way partnership, the RRCA Level One and Level Two courses will be hosted by Run Tucson at the offices of Startup Tucson, a regional entrepreneurship center.
"We want to help people on their journey to fitness leadership," says Randy Accetta, the race director for the TMC Meet Me Downtown 5k and also the Director of Coaching Education for the RRCA. "The RRCA certification programs enable people to volunteer as community run leaders or start their own for-profit coaching business. Holding two classes the same weekend as our popular 5k is great opportunity to showcase Tucson as a national running destination."
All running enthusiasts are welcome, from beginners to veterans, including run group leaders, personal trainers, physical therapists, fitness studio professionals, or others interested in providing community leadership in the sport of running.
What You Get
8am-5pm on May 27 and May 28 class in Tucson costs $335.
Learn to design training programs for all types of runners, from 5k through the marathon all the way to ultramarathon training
Instructor-led, seminar-style conversation; group work; group presentations and feedback; role play; lunch & snacks
Hard-copy coursebooks will be distributed to course participants on the first day of the course.
Free entry into the TMC Meet Me Downtown 5k Night Run, the RRCA West Regional Championship event + discounted Downtown hotel accommodations available for the weekend
Level One, Day One Agenda
• Introductions, Pace Charts, Case Studies
• Types of Runners and Their Training Needs
• Putting it Together with Physiology
Training in Heat and at Altitude
Lunch Break
• Types of Running: Building a Periodized Program
• Day One Conclusions, Looking Ahead to Day Two
Day Two Agenda
• The Business of Coaching
• Sports Psychology
• Building Programs
• Supplemental: Form, Injuries, Nutrition
• Conclusions and Next Steps
About Run Tucson: Run Tucson (www.runtucson.net) is a full service event and coaching entity producing running events throughout Arizona, including November's Grand Canyon Trail Half Marathon. With coaches certified by the Road Runners Club of America (www.rrca.org), Run Tucson manages Arizona's longest-running coached training group, the Workout Group.