Rock 'N' Roll Running Series Las Vegas Partners with Resorts World Las Vegas To Bring the Health and Fitness Expo to The Strip
February 1, 2022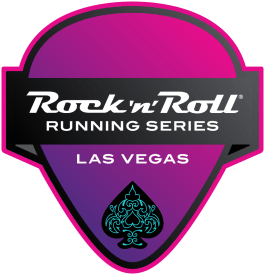 Resorts World Las Vegas to be the presenting partner for Rock 'n' Roll Las Vegas Health & Fitness Expo
LAS VEGAS, Nev. (Feb. 1, 2022) /ENDURANCE SPORTSWIRE/ – The Rock 'n' Roll® Running Series Las Vegas is going all in on new race weekend experiences including moving the three-day Health & Fitness Expo to the Strip at Resorts World Las Vegas, which also signed on as the expo's presenting sponsor. The Health & Fitness Expo, where runners pick up their race bib, explore interactive exhibitors, shop event merchandise, and enjoy non-stop music and live entertainment, kicks off race weekend on Thursday, Feb. 24. Registration for the half marathon and 10K on Sunday, Feb. 27 and 5K on Saturday, Feb. 26 is open by visiting, stripatnight.com.
"The Health & Fitness Expo's high-energy and entertainment sets the tone as we welcome runners and walkers to Rock 'n' Roll Las Vegas race weekend. We wanted to bring that excitement to a new venue on the Strip," said Nicole Christenson, Rock 'n' Roll Running Series Las Vegas Race Director. "We seek out the best of the best experiences for our race, and the all-new Resorts World Las Vegas will bring something to our Health & Fitness Expo and race experience that participants have never seen before."
Opened on June 24, 2021 as the Strip's newest property in over a decade, Resorts World Las Vegas seamlessly blends the technology and luxury appeal of an urban contemporary resort with the traditions and time-honored details of the international Resorts World brand. The resort features over 3,500 guest rooms and suites, an innovative, next-generation gaming floor, world-class food and beverage options, a 5,000-capacity theatre, distinct nightlife venues, a curated retail collection of designer and boutique shops and more.
The reimagined #StripatNight weekend experience takes place Feb. 26-27 with the downtown 5K and Encore Entertainment featuring Symphonic Rockshow on Saturday, Feb. 26, and the half marathon and 10K on Sunday night, Feb. 27.
Taking over the Las Vegas Strip at night, Rock 'n' Roll Las Vegas will feature a mid-Strip finish line, prominent DJ placement and live-feed race footage streamed on Resorts World Las Vegas's West Tower on one of the largest LED building displays in the U.S., measuring 100,000 square feet.
Also new this year is the Saturday night downtown 5K course that runs along the neon lights of Fremont East Entertainment District and the Fremont Experience, followed by an immersive performance by Symphonic Rockshow at the Downtown Las Vegas Event Center. Additionally, the Sunday night start line will feature new corral activations and curated entertainment, along with a new route for the 10K that allows the course to begin at the Start Line Festival area with the half marathon runners.
To register or learn more about Rock 'n' Roll Running Series Las Vegas, please visit www.stripatnight.com.
To request a media credential or for other media related inquiries, reach out to press@runrocknroll.com.
For more information on Resorts World Las Vegas, visit www.rwlasvegas.com.
###
 About Rock 'n' Roll Running Series
The Rock 'n' Roll® Running Series is the world's largest running series taking part in destination locations around the world every year. Established in 1998, the Rock 'n' Roll Running Series simple idea of making running fun has transformed both the U.S. and global running landscape by infusing the course with live bands, cheer teams and entertaining water stations, creating a block-party atmosphere for participants and spectators alike. Focused on running, music and community, race weekend kicks off with a free Health & Fitness Expo showcasing the latest in running gear, sports apparel, health and nutritional information and much more. Events culminate with an entertaining finish-line festival featuring some of the biggest names in music, with past performances including Macklemore & Ryan Lewis, O.A.R. Aloe Blacc, Pitbull, Flo Rida, The Band Perry, Fitz and the Tantrums, the Goo Goo Dolls and Bret Michaels. Further information about the Rock 'n' Roll Running Series can be found online at www.RunRocknRoll.com and follow @RunRocknRoll on all social platforms.
About The IRONMAN Group
The IRONMAN Group operates a global portfolio of events that includes the IRONMAN® Triathlon Series, the IRONMAN® 70.3® Triathlon Series, the IRONMAN® Virtual Racing™ (VR™) Series, 5150™ Triathlon Series, the Rock 'n' Roll® Running Series, the Rock 'n' Roll Virtual Running™ Series, IRONKIDS®, World Triathlon Championship Series, premier running events including the Standard Chartered Singapore Marathon™ and The Sun-Herald City2Surf®, UTMB® World Series events including Tarawera Ultramarathon and Ultra-Trail Australia™, mountain bike races including the Absa Cape Epic®, road cycling events including Haute Route®, and gravel racing like Gravel Epic®, and other multisport races. The IRONMAN Group is the largest operator of mass participation sports in the world and provides more than a million participants annually the benefits of endurance sports through the company's vast offerings. Since the inception of the iconic IRONMAN® brand and its first event in 1978, athletes have proven that ANYTHING IS POSSIBLE® by crossing finish lines around the world. Beginning as a single race, The IRONMAN Group has grown to become a global sensation with hundreds of events across 55+ countries. The IRONMAN Group is owned by Advance, a private, family-owned business. For more information, visit www.ironman.com/about-ironman-group.
About Advance
Advance is a private, family-held business that owns and invests in companies across media, entertainment, technology, communications, education, and other promising growth sectors. Our mission is to build the value of our companies over the long-term by fostering growth and innovation. Advance's portfolio includes Condé Nast, Advance Local, Stage Entertainment, The IRONMAN Group, American City Business Journals, Leaders Group, Turnitin, 1010data and Pop. Together these operating companies employ more than 17,000 people in 29 countries. Advance is also among the largest shareholders in Charter Communications, Discovery and Reddit. For more information visit www.advance.com.