Registration for the 2022 Moran 166 Gravel Bike Race Set to Open on December 1st
November 23, 2021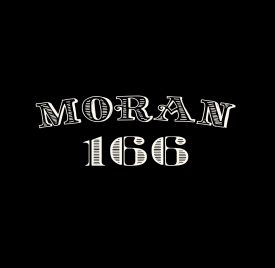 Registration for the Moran 166 gravel bike race will open at high noon on December 1st, 2021. This will be the second annual event and it will take place on October 1st, 2022.
Experience Remote, Stunningly-Beautiful Gravel Bike Racing
The Moran 166 is an ultra-distance gravel bike race that takes place in Michigan's Upper Peninsula, starting and finishing in the small town of Moran.
It's a stunning course that takes riders through the remote wilderness of the beautiful U.P., including sections of the Hiawatha National Forest. Not only is it a fast, low-elevation, and low-traffic route, but it has received endless praise from the first annual racers as something truly special.
$10,000 Cash Prize Purse
Just like the first annual event, there will be a $10,000 cash prize purse for the top ten men and women finishers of the 2022 Moran 166 race. The cash prize pool is funded by the event's lead sponsor and creator, Bearclaw Bicycle Co. Also based in Michigan, Bearclaw is a local brand of gravel bikes and high-performance cycling-related products and bike components.
In addition to hosting a 166-mile main event, the Moran 166 will also offer a short-course option for those interested in a lighter, 64-mile bike race. The top three male and female finishers of the short-course gravel race will receive awesome prizes from race sponsors, like Morrow Packs, White Birch Outfitters, and Nittany Mountain Works, to name just a few.
Register Early & Start Planning Your U.P. Gravel Race Getaway
Early registration is priced at $120 per rider ($50 for the short-course event). The cost will go up March 1st and again later in the year, so those who are interested in racing are encouraged to sign-up early to save and secure their slot in the race.
There will be on-site camping available for the 2022 race, along with more food and beverage options for racers and attendees. There are also several nearby campgrounds, hotels, and lodging options.
The Moran 166 race team is still working out specific details for the route and event, so stay in the know by following along on social media or checking in with the website.
Visit the Official Website to Register on Dec 1st:
Keep in touch with Moran 166 on social media: