Registration for 128th Boston Marathon® presented by Bank of America to Open September 11-15, 2023
June 6, 2023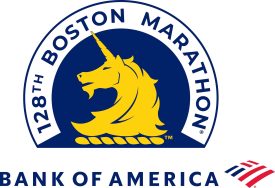 Field Size Set at 30,000 Participants for Hopkinton-to-Boston Race
BOSTON/ENDURANCE SPORTSWIRE/ – The Boston Athletic Association (B.A.A.) announced today that registration for the 128th Boston Marathon® presented by Bank of America, to be run on Monday, April 15, 2024, will take place over five days, September 11–15, 2023, within www.baa.org. This will be the first Boston Marathon with Bank of America serving as presenting partner, kicking off a decade-long agreement pairing the world's oldest annual and most historic marathon with one of the world's leading financial institutions. The field size for the 128th Boston Marathon will be 30,000 participants.
"The opening of registration is one of our most exciting time periods of the year, as athletes begin their quest towards the finish line on Boylston Street," said Jack Fleming, President and CEO of the B.A.A. "Boston Marathon qualifiers are among the most loyal and accomplished athletes in our sport and will be ready to race their best on Patriots' Day 2024. We look forward to welcoming participants from around the world to the 128th Boston Marathon presented by Bank of America as we begin the next chapter in event history."
Qualifier registration will open on Monday, September 11 at 10:00 a.m. ET and will close on Friday, September 15, 2023, at 5:00 p.m. ET. The B.A.A. will use the same registration process for qualified runners as it used for the 2021, 2022, and 2023 races, allowing any athlete who has achieved a currently valid Boston Marathon qualifying time to submit a registration application during Registration Week, September 11–15.
"As part of our year-round partnership with the B.A.A., we look forward to supporting this important step in the runners' journey to the 2024 marathon," said David Tyrie, Chief Digital Officer and Chief Marketing Officer for Bank of America. "Together, we strive to make running more accessible in communities around the world and are committed to broadening the race's impact in Boston and throughout the bank's nearly 100 markets across the country."
Registration will be held within the B.A.A.'s online platform Athletes' Village. Registration is not on a first-come, first-served basis, and applications will be accepted until 5:00 p.m. ET on Friday, September 15. The 2024 Boston Marathon qualifying window began on September 1, 2022, and will close at 5:00 p.m. ET on Friday, September 15. If space is still available after the conclusion of Registration Week, registration will re-open on Monday, September 17.
Qualifying standards for the 128th Boston Marathon can be found here; qualifying standards across all divisions will remain the same as they were for the 2023 Boston Marathon. Qualifiers may submit an application at any point during the registration window. Achieving one's qualifying standard does not guarantee acceptance into the Boston Marathon. Those who are fastest among the pool of applicants in their age and gender group will be accepted.
Athletes who have currently active finisher streaks of 10 or more Boston Marathons will have an opportunity to register early between August 28 and September 1, 2023. More details will be sent to these athletes over the summer months.
The qualifying window for the 129th Boston Marathon, scheduled to take place on April 21, 2025, will begin on September 1, 2023. Registration details for that race will be announced following the 2024 Boston Marathon.
The next B.A.A. event is the B.A.A. 10K presented by Brigham and Women's Hospital on Sunday, June 25. Athletes can register online for the fun, family-friendly event. Featured participants include Boston Marathon champions, national record holders, and Olympians. Media interested in covering the 2023 B.A.A. 10K may apply for credentials here.
ABOUT THE BOSTON ATHLETIC ASSOCIATION (B.A.A.)
Established in 1887, the Boston Athletic Association is a non-profit organization with a mission of promoting a healthy lifestyle through sports, especially running. The B.A.A. manages the Boston Marathon, and supports comprehensive charity, youth, and year-round programming. The Boston Marathon is part of the Abbott World Marathon Majors, along with international marathons in Tokyo, London, Berlin, Chicago, and New York City. Starting in 2024, the Boston Marathon's presenting partner will be Bank of America. The 128th Boston Marathon is scheduled to take place on Monday, April 15, 2024. For more information on the B.A.A., please visit www.baa.org.
MEDIA CONTACT
Chris Lotsbom
B.A.A. | Director of Race Communications & Media