Record-Breaking Marathoner Michael Wardian will attempt breaking a 29-year-old course record at Catalina Island Marathon
February 12, 2020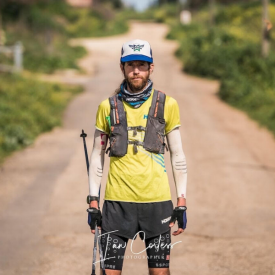 Michael Wardian will attend the Catalina Island Marathon
Renowned record-breaking marathoner and ultra-marathoner and NATHAN sports athlete Michael Wardian will run in the Catalina Island Marathon on Saturday, March 14, 2020, in Avalon, CA. Wardian will look to add to an impressive running resume, which includes world records for the fastest time for seven marathons on seven continents in seven days, fastest marathon and 50K on an indoor 200-meter track and fastest Leadville 100 mile and Pike's Peak marathon double. Wardian will chase the 2:39:58 course record set in 1991 by Catalina Island Marathon legend Bill McDermott. The 43rd anniversary Catalina Marathon is an iconic bucket list race with rugged terrain, spectacular vistas, and more than 4,000 feet of elevation gain. The 29-year-old course record will prove to be challenging to beat, but Michael Wardian will have his opportunity to make history on March 14, 2020.
ABOUT SPECTRUM SPORTS MANAGEMENT
A recognized leader in endurance and sporting events in Southern California, Spectrum Sports Management and Timing Services create a wide range of events with over 50 years of collective industry experience. Spectrum Sports Management emphasizes delivering a premier, professional, and world-class service to our clients, our participants, and the communities in which we work.
For more info about Spectrum Sports Management, please see http://www.spectrumsports.net.
For information about the Catalina Island Marathon, please visit https://www.catalinaislandmarathon.com