Ready to Run?
March 22, 2022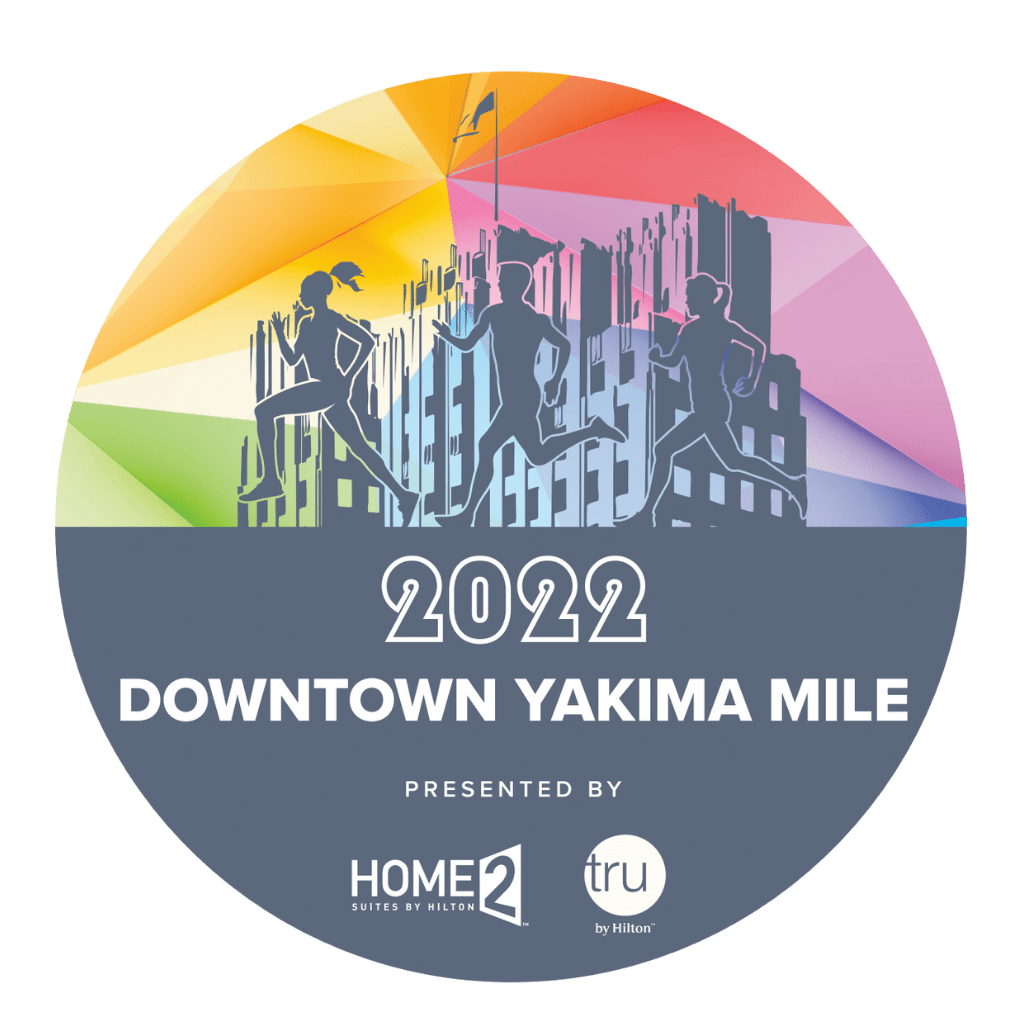 2022 Downtown Yakima Mile
YAKIMA, WA. /ENDURANCE SPORTSWIRE/ – Make the Downtown Yakima Mile part of your Fourth of July weekend festivities! This year's race will be held on Saturday, July 2, and will feature heats for kids, families, veterans, elite runners, and more. Walkers and dogs are welcome too!
The Downtown Yakima Mile is much more than a race. It's about bringing our community together for fun, fitness, and in support of important causes that serve our friends and neighbors in the Yakima Valley. Through the generosity of race sponsors Home2 Suites and Tru by Hilton-Yakima Airport, the Downtown Yakima Mile is free for runners 18 and under.  Senior citizens are $12.50, and all other runners can register for $25.
Yakima's only downtown community fitness event challenges both individuals and our community to come together on a day when everybody wins and records may fall. This year's race supports Yakima's YWCA, whose motto is "eliminating racism; empowering women."
The Yakima Mile's elite heats draw NCAA champions, U.S. champions, and Olympians to the Yakima Valley.  Last year, Nikki Hiltz charged away in the final two blocks to set a new Washington state mile record for women with a time of 4 minutes, :21.50 seconds. The men's race featured Olympian Matthew Centrowitz, who won a gold medal in 2016 in the 1,500-meters, the first U.S. runner to win the event since 1908. However, former Oregon All-American Sam Prakel outsprinted the competitive field and held off 2019 runner-up Tripp Hurt by less than a second. Prakel won the $5,000 first prize in a time of 3 minutes, 54.9 seconds.
The Washington state men's mile record, which was set at the inaugural Downtown Yakima Mile at 3 minutes, 51.79 seconds by Amos Bartelsmeyer, running for Germany, remains unbroken. The Downtown Yakima Mile Committee is delighted to offer more than $45,000 in prize money across competitive and elite races. Our goal is to provide a healthy community event open to everyone, highlighting and celebrating the Yakima Valley on a local, regional, and national scale. We hope the Downtown Yakima Mile inspires families across the Yakima Valley and beyond to become and stay active.
YWCA touches the lives of thousands of people here in the valley through its 24-hour domestic violence emergency shelter, crisis hotline, affordable housing aid, legal advocacy, and more. Yakima has the highest rate of domestic violence in the state of Washington according to crime statistics. Additionally, the Yakima Police Department reports 35% of their calls are domestic violence incidents. YWCA Yakima helped 14,000 victims of domestic violence in 2021 alone, which was up 35% from 2020. Hogback Development Company, the producer of The Downtown Yakima Mile, seeks to shed light on the invaluable services provided by this year's beneficiary, the YWCA Yakima, and joins the Yakima YWCA in their mission to Run Domestic Violence out of the Yakima Valley.
By participating in the Downtown Yakima Mile, the community can help provide the YWCA with the resources to help every family in need. Learn more about the YWCA's life-saving services at ywcayakima.org.
Run for fun. Run for health. Run for the record. Run to show your community spirit. Run to support survivors of domestic abuse.  To register for the race and find out more visit https://www.yakimamile.com.
*     *     *
Hogback Development Company works to elevate the standard of living in Yakima by attracting national tenants, bringing thousands of jobs to the community and through the annual Downtown Yakima Mile. Hogback's mission is to advance the community through new construction and the rehabilitation of distressed, and often historic, properties. (https://www.hogbackdevelop.com/)
                                                                                                              #    #     #         
    Event Director:
    Michelle Blanchard, 509-834-2243 x3
    michelle@hogbackdevelop.com