Pressio Launches US Website and Spring 23 Collection
March 27, 2023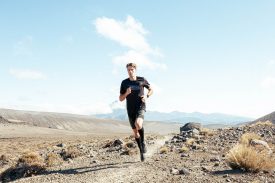 Sustainable running apparel is now available online
March 27, 2023 /ENDURANCE SPORTSWIRE/ – Pressio, a technical apparel company committed to unparalleled performance and sustainable procurement, announced today the launch of a new U.S. e-commerce website and the direct availability of a new Spring/Summer 2023 collection. The U.K.-based company announced its plan to enter the US market last November and the company's goal to be the world's most sustainable performance sportswear company.
"Just in time for the spring running season," said Todd Schoelen, managing director for the Pressio USA. "Everyone we talk to is so excited about Pressio, the quality, the performance and our mission to build next-level sustainable apparel."
For the first time in the U.S., Pressio is pleased to present a complete spring offering of sustainable running, compression and endurance sportswear and accessories for men and women.
Spring 2023 Product Spotlight
The Elite Collection – 4-Phase Moisture Management
World's 1st Four Phase Moisture Management incorporating high filament yarns with filament grading technology, seed-based bio-wick, and X section (Sorbtek) fibers from Unifi's labs in the USA means unparalleled performance. Fusion welding technology from Framis Italia provides low-profile bonded hems for a lightweight run top. Certified recycled yarns and bluesign® approved dyeing. $65
The Bio Collection – End-of-Life Biodegradability  
Designed to help power you through your run by protecting your muscles from excessive oscillation. Graduated compression for enhanced post-exercise recovery. Developed with thermoregulating technology 37.5 to combine natural active particles and enhanced biodegradation. Three rear pockets for all your nutritional needs. ​$115
The Pressio Mission
The company's mission is to provide truly world-leading, revolutionary performance apparel built upon an uncompromised ethical and sustainable approach. Beginning with recycled fibers, non-toxic treatments and sustainable manufacturing processes, Pressio's commitment to building a greener industry extends into its supply chain and end-of-life solutions for its garments. Pressio's 7 Pillars of Sustainability guide every decision in the aim to provide unwavering performance and a better environment for future generations.
About Pressio®:
We are and continue to be leaders in sustainable performance. Our garments elevate our athletes just as they redefine what it means to perform, sustainably. We understand that every garment we make has an impact, and we are committed to doing everything we can to minimize, control and reduce these impacts on the environment and in the communities where we live and work. Our commitment to the planet and our partners is setting a new ethical standard in performance apparel. Take the next step at PRESSIO.com/us.
Media Contact: Blue Fire Collective | erin@bluefirecollective.com | 970.846.1684