Pau Hana: 2022 VinFast IRONMAN World Championship Daily Recap for Tuesday, October 4, 2022
October 4, 2022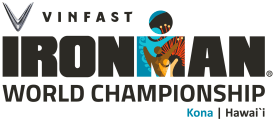 KAILUA-KONA, Hawai`i (October 4, 2022) /ENDURANCE SPORTSWIRE/ – Athlete voices echoed loud today, Tuesday of race week for the 2022 VinFast IRONMAN World Championship. Here is the daily Pau Hana, a Hawaiian phrase meaning "end of the workday," recapping highlights from the last 24 hours.
PRE-RACE PRO PRESS CONFERENCE
The male and female professional favorites gathered this morning to talk competition, the course, and what it means to be back in Kailua-Kona after a three-year hiatus. On the women's side, Daniela Ryf (CHE), Anne Haugh (DEU), Sky Moench (USA), Lucy Charles-Barclay (GBR), Sarah Crowley (AUS), Laura Phillip (DEU), and Sarah True (USA) were interviewed by race announcer Paul Kaye. Sarah True expressed her excitement to race remarking, "a happy athlete is a faster athlete, and I am definitely that" while Lucy Charles-Barclay described being in Hawai`i for the 2022 VinFast World Championship following a hip stress fracture in the beginning of the year as a "pinch me moment." Laura Philipp and Daniela Ryf look forward to having a dedicated day of racing, separate to the men's professional race, with Lionel Sanders reminding Daniela of a time when she had to bark 'get out of the way' to him as she came out of the water.
On the men's side, Kristian Blummenfelt (NOR), Lionel Sanders (CAN), Braden Currie (NZL), Patrick Lange (DEU), Sebastian Kienle (DEU), Gustav Iden (NOR), and Tim O'Donnell (USA) all had their turn on the mic. Tim O'Donnell expressed his gratitude to "be here, and not just be here racing, but be here," following his scary heart attack during competition in 2021. While certainly glad to be at the pre-race press conference for his final IRONMAN World Championship, Sebastian Kienle (GBR) stated that he has his sights set on being at the post-race press conference, which would be earned following a top five performance.
Along with race talks from the pros, Hawai`i County Mayor Mitch Roth welcomed the professional athletes back to the state of Hawai`i with a warm Aloha while Andrew Messick, President & Chief Executive Officer of The IRONMAN Group, reminded the IRONMAN 'Ohana to Live Aloha and that while the IRONMAN World Championship has been away for three years, IRONMAN never left the Island serving over 130,000 meals to the community when the world turned upside down during the pandemic. VinFast CEO of US Manufacturing, Ms. Van Anh Nguyen gave podium-hopefuls a glimpse at the lead pace vehicle, the VF VinFast 8 and shared how IRONMAN athletes and the endurance they show, aligns perfectly with VinFast and their entry into North America.
AMBASSADOR ATHLETE PANEL
Media members and those in the Athlete Village this afternoon also got the opportunity to hear the inspiring stories behind some of the ambassador athletes taking part in the 2022 VinFast IRONMAN World Championship. Amongst them was Sebastien Bellin, Belgian-Brazilian former professional basketball player who sustained serious injuries in the Brussels Bombing, and now describes triathlon as his 'healing'. Chris Nikic, who made history when he became the first person with Down syndrome to complete a full-distance IRONMAN triathlon, cited his 100-mile bike rides he has been doing to get him ready for the Queen Ka'ahumanu Highway. For handcycle paratriathlete Lauren Parker, this week serves as a long-awaited return to the iconic Kailua-Kona course after racing as an able-bodied athlete in 2015 and placing second in her age-group. Sam Holness spoke about being an athlete with autism and what it means to inspire others, while Tik-Tok star Noel Mulkey credited his community with the "circular inspiration" that occurs by those he inspires, and they then also inspire him. Quest For Kona athlete Corrie Weikle and country music singer songwriter Ryan Kinder, shared their inspirations and what drives them.
HONORING THE VOICE OF IRONMAN
For over 30 years Mike Reilly has been the voice of IRONMAN, calling thousands of athletes across the finish line at over 200 events, and this year, it is the IRONMAN `Ohana's turn to call Mike across the finish line at his 33rd and final IRONMAN World Championship. Mike was honored at the Aloha Ceremony on the evening of Monday, Oct. 3 and was presented with a gold microphone at the pre-race pro briefing on Tuesday, Oct. 4.
LOOKING AHEAD TO TOMORROW
Tomorrow, Wednesday, will serve as the final opportunity for athlete check-in in Courtyard King Kamehameha's Kona Beach Hotel (KBH) Ballrooms 2, 3, 4. Bike, helmet, and gear check-in will open for athletes racing on Thursday, Oct. 6.
The VinFast IRONMAN World Championship Media Center reopens Wednesday, Oct. 5 at 9:00 AM in KBH Ballroom 1. Media can check in until 4:00 PM.
For more information about the 2022 VinFast IRONMAN World Championship event, please visit www.ironman.com/im-world-championship. To learn more about the IRONMAN and IRONMAN 70.3 brands and series of events, please visit www.ironman.com. Media inquiries may be directed to press@ironman.com.
###
About the IRONMAN World Championship
Since its inception in 1978 on the Island of O`ahu, the IRONMAN World Championship has etched its name in history through stellar performances, inspirational participants and emotional memories. In 1981, the race moved from the tranquil shores of Waikīkī to the barren lava fields of Kona on the Island of Hawai`i where it continues to take place to this day. The most iconic one-day sporting event in the world is the culmination of 40 global IRONMAN events with over 94,000 athletes around the world striving for one of the coveted qualifying slots. The 2021 edition of the event took place in St. George, Utah in May 2022, becoming the first location to host the event outside of Hawai`i since its origins in 1978. After a two-year hiatus from Hawai`i due to COVID, the race returns to Kona and takes place for the first time as a two-day event in October for the 2022 edition of the VinFast IRONMAN World Championship. The 2023 VinFast IRONMAN World Championship will see the event continue with the two-day format but with a dedicated race day for women and dedicated race day for men. With two days of racing, the event will host approximately 5,000 athletes as they embark on a 140.6-mile journey that presents the ultimate test of body, mind, and spirit to earn the title of IRONMAN World Champion. For more information, visit www.ironman.com/im-world-championship.
About The IRONMAN Group
The IRONMAN Group operates a global portfolio of events that includes the IRONMAN® Triathlon Series, the IRONMAN® 70.3® Triathlon Series, the IRONMAN® Virtual Racing™ (VR™) Series, 5150™ Triathlon Series, the Rock 'n' Roll® Running Series, the Rock 'n' Roll Virtual Running™ Series, IRONKIDS®, World Triathlon Championship Series, premier running events including the Standard Chartered Singapore Marathon™ and City2Surf®, UTMB® World Series events including Tarawera Ultra and Ultra-Trail Australia™, Epic Series™ mountain bike races including the Absa Cape Epic®, road cycling events including Haute Route®, and other multisport races. The IRONMAN Group is the largest operator of mass participation sports in the world and provides more than a million participants annually the benefits of endurance sports through the company's vast offerings. Catering to the full athlete experience, the company portfolio also includes FulGaz® virtual cycling, the most realistic indoor riding experience connected fitness application aimed at preparing athletes for real-world events. Since the inception of the iconic IRONMAN® brand and its first event in 1978, athletes have proven that ANYTHING IS POSSIBLE® by crossing finish lines around the world. Beginning as a single race, The IRONMAN Group has grown to become a global sensation with hundreds of events across 55+ countries. The IRONMAN Group is owned by Advance, a private, family-owned business. For more information, visit www.ironman.com/about-ironman-group.
About Advance 
Advance is a private, family-held business that owns and invests in companies across media, entertainment, technology, communications, education and other promising growth sectors. Our mission is to build the value of our companies over the long-term by fostering growth and innovation. Advance's portfolio includes Condé Nast, Advance Local, Stage Entertainment, The IRONMAN Group, American City Business Journals, Leaders Group, Turnitin, 1010data and Pop. Together these operating companies employ more than 17,000 people in 29 countries. Advance is also among the largest shareholders in Charter Communications, Warner Bros. Discovery and Reddit. For more information visit www.advance.com.