Oro Valley Announces Partnership with Local Race, Tucson Bicycle Classic
January 11, 2023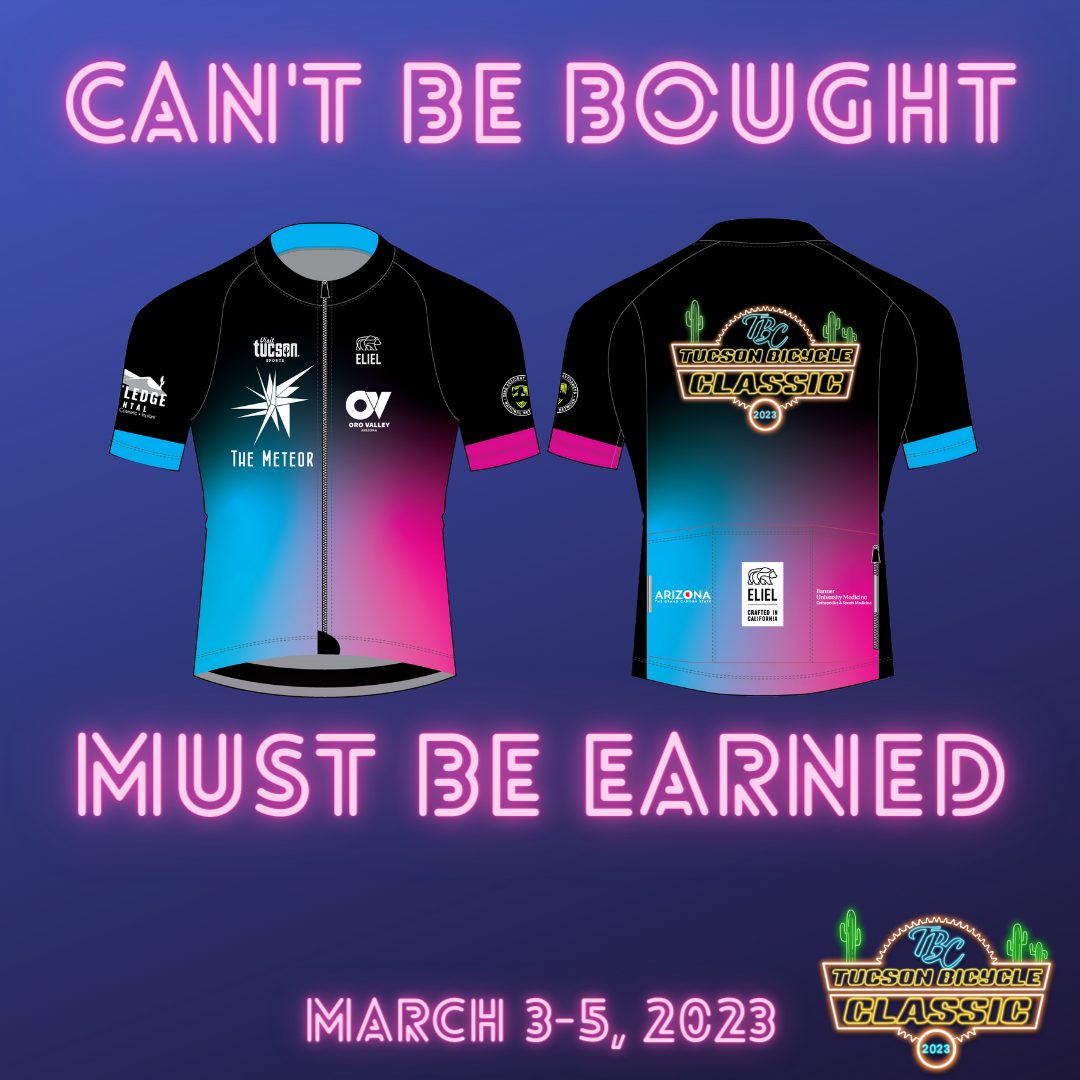 Race scheduled for March 5, 2023
January 11, 2023, Oro Valley, AZ /ENDURANCE SPORTSWIRE/ – Local race, Tucson Bicycle Classic, is coming to Oro Valley in 2023!
"Hosting the Circuit Race for the Tucson Bicycle Classic is Oro Valley's leap into attracting other professional and amateur cycling events. The Classic will feature Oro Valley's premier racing surfaces, incredible views, and the hospitality of a true cycling town. We're excited to work with professional cycling race producers like Tucson Bicycle Classic, and look forward to years of racing and collaborations for additional racing and non-competitive events." – Paul Melcher, Community and Economic Development Director, Town of Oro Valley
The Town of Oro Valley has announced their newly established partnership with the 3-day stage race, which will bring the third day of racing to the heart of the town on March 5, 2023. The race agreement was executed and signed December 9, at the Oro Valley Town Hall Complex. Interim City Manager Chris Cornelison signed on behalf of the town, and Marco Colbert signed on behalf of TBC.
"The Tucson Bicycle Classic is a premiere stage race that is highly competitive. Professional and amateur cyclists from all over the world come here to train and then test their training during this challenging weekend. We're so honored to bring this stage to Oro Valley – which is one of the most cyclist-friendly communities in the country! Oro Valley has been wonderful to work, which is so critical to maintaining a good reputation with the community." – Marco Colbert, Race Director, Tucson Bicycle Classic
Tucson Bicycle Classic worked with Oro Valley to design the new race course, which replaces a course that was used by TBC for over 30 years. The Oro Valley course (see below) is just over 4 miles and will be raced by both amateur and professional racers. This short course is known as a circuit course, and gives spectators the advantage of witnessing high-speed action, all day long. The event will also feature a family festival at the Naranja Park with an expo, local food vendors, and fun family-friendly activities throughout the day.
"We believe cycling is an incredible sport and want to introduce people to the sport of cycling by creating memorable events that are good for the community. We like to say that we are a community event, with a bike race. Our goal is to make this an annual event that residents and business owners are proud to support." – Marco Colbert, Race Director, TBC
The 2023 series will feature 3 days of racing, and is scheduled for March 3-5. This series will mark 35 years for the Tucson Bicycle Classic, a race that is well-known and loved by local cyclists as well as pros who join from all over the world. In 2022, the series attracted 510 riders, representing 34 states and 9 nations.
About Tucson Bicycle Classic:
The Tucson Bicycle Classic is a 3-day competitive stage race scheduled to take place March 3-5, 2023. TBC is USA Cycling sanctioned, and offers equal cash purses for male and female athletes. Proceeds from this event will benefit El Grupo Youth Cycling, a nonprofit youth cycling organization in Tucson that empowers youth and encourages a lifelong love of riding. A special Women's New Racer Program is also planned for the 2023 season that will give women an opportunity to try road racing for the first time.
About Oro Valley:
Oro Valley is located in northern Pima County approximately three miles north of the Tucson city limits. Nestled between the Catalina and Tortolita mountain ranges, the town sits at an elevation of 2,620 feet and covers more than 36 square miles.Oro Valley is known for scenic mountain views, miles of well-maintained trails, beautiful parks, and extra wide bike lanes!
PRESS CONTACT:
TBC:
Bekah Collins
520-481-1184
bekah@goodnewscommunications.com
Oro Valley:
Andrew Fairbanks
(520) 229-4846
###