One For the Record Books: History Is Made at The First-Ever Women's Only Vinfast IRONMAN World Championship in Kailua-Kona, Hawai`I
October 16, 2023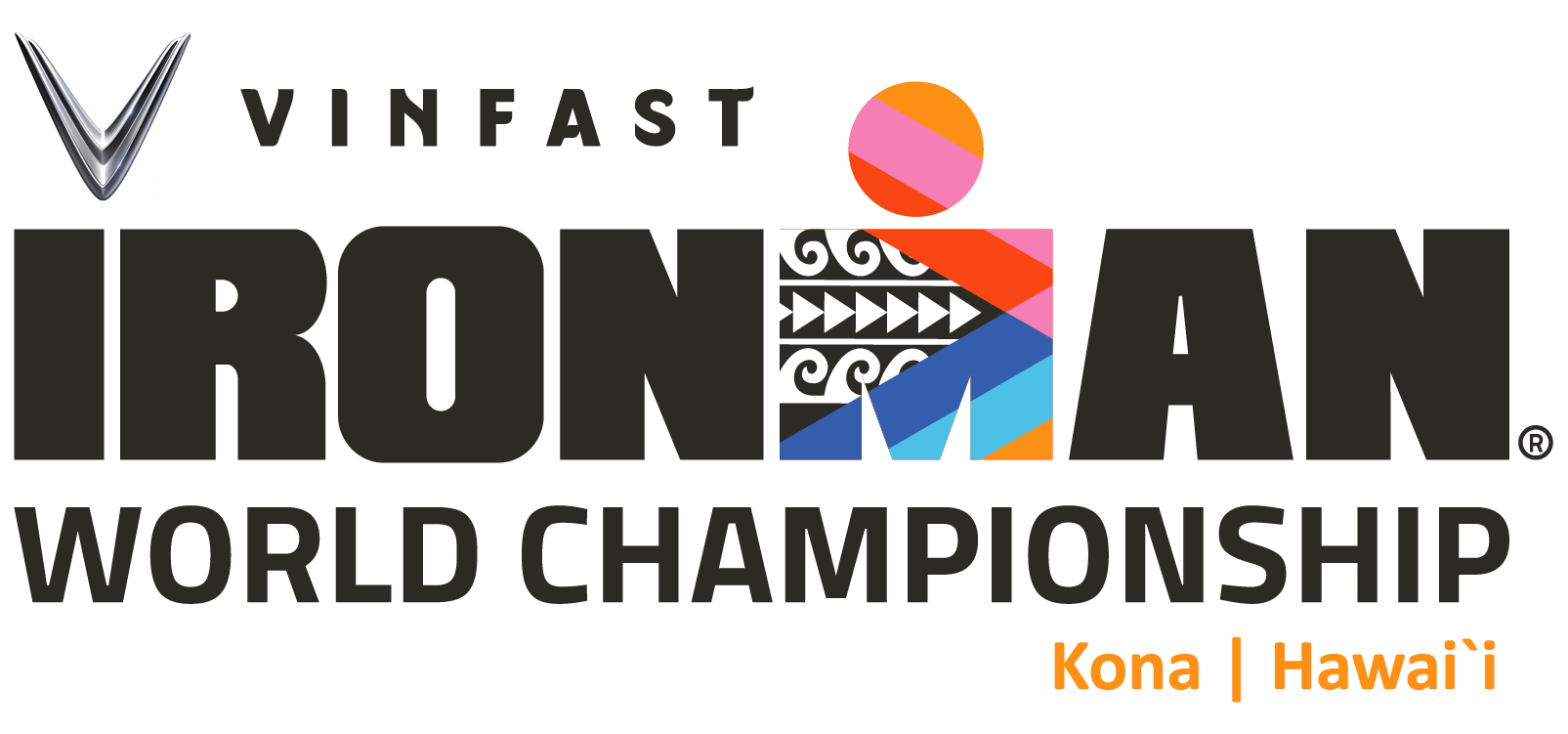 - Lucy Charles-Barclay went from cannon to tape in a new course best time of 8:24:31 - Germany's Anne Haug broke the run course best in a time of 2:48:23 - USA's Adrienna Bunn, Lisa Cloutier and Marlyne Stutzman became the first known female autistic athletes to complete the VinFast IRONMAN World Championship
KAILUA-KONA, Hawai`i /ENDURANCE SPORTSWIRE/ – For the first time in IRONMAN's 40+ year history, Kailua-Kona played host to a standalone women's VinFast IRONMAN World Championship. Not only was this a moment for the record books, but history was also made on the course across both the women's professional and age-group race:
Proving that women truly are Wahine Toa, all 2,097 starters who went into the water, finished the swim within the cut off. Additionally, the race saw the highest single day finisher rate of any IRONMAN World Championship in race history with 2,039 completing the event (97.23% Finisher Rate).
Lucy Charles-Barclay (GBR) set a new women's course best IRONMAN World Championship time with 8:24:31 and was the first woman to lead from cannon to tape since the first women, Lyn Lemaire raced in the second-ever IRONMAN World Championship in 1979. Charles-Barclay's achievement was made even more special, given Charles-Barclay has come runner-up in the same event four years prior (2017, 2018, 2019, 2022).
Charles-Barclay is also just the second person to ever to win the IRONMAN World Championship after winning an IRONMAN World Championship Age-Group title (2015, 18-24 Age Group Champion), joining Lori Bowden who won the 1999 IRONMAN World Championship after winning the IRONMAN World Championship 25-29 Age Group title in 1994.
The run course best was broken by Germany's Anne Haug, who ran 26.2 miles in 2:48:23, breaking the previous best by over two minutes, set by Mirinda Carfrae (AUS) in 2014.
16 professional women went under nine hours – the most ever at an IRONMAN World Championship race.
IRONMAN rookie, Taylor Knibb (USA) continued to showcase she is part of the sports bright future with a fourth-place finish as she completed not only her first ever full-distance IRONMAN triathlon in 8:35:56 but also her first ever marathon.
USA's Adrienne Bunn (12:41:18) and Marlyne Stutzman (12:41:18) showed that Anything Is Possible by becoming the first known female athletes with autism to complete the IRONMAN World Championship.
Adrienne Bunn (USA) was also the youngest finisher in yesterday's IRONMAN World Championship, with Diane Tracy as the oldest finisher in a time of 16:52:54, at 71 years young.
Ultra trail runner, Lucy Bartholomew (AUS) became just the second woman ever to complete the UTMB World Series Finals in Mont-Blanc, where she finished 10th overall, and the VinFast IRONMAN World Championship in the same year. That's nearly 400km just six weeks apart. Lucy finished the IRONMAN World Championship in 10:43:41 with a 3:30 marathon.
For more information about the 2023 VinFast IRONMAN World Championship women's race in Kailua-Kona, Hawai`i, please visit www.ironman.com/im-world-championship-2023. To learn more about the IRONMAN and IRONMAN ® 70.3® brands and series of events, please visit www.ironman.com. Media inquiries may be directed to press@ironman.com.
Race week photography and content will be uploaded: HERE
###
About the IRONMAN World Championship
Since its inception in 1978 on the Island of O`ahu, the IRONMAN World Championship® triathlon has etched its name in history through stellar performances, inspirational participants and emotional memories. In 1981, the race moved from the tranquil shores of Waikīkī to the barren lava fields of Kona on the Island of Hawai`i. The most iconic one-day sporting event in the world is the culmination of 40 global IRONMAN events with over 94,000 athletes around the world striving for one of the coveted qualifying slots. The 2021 edition of the event took place in St. George, Utah in May 2022, becoming the first location to host the event outside of Hawai`i since its origins in 1978. After a two-year hiatus from Hawai`i due to COVID, the race returned to Kailua-Kona in 2022 and for the first time took place as a two-day event. The 2023 VinFast IRONMAN World Championship race continues with the two-day format but with two different host locations and dates (Nice, France in September and Kailua-Kona, Hawai`i in October), to allow for a dedicated world championship race for women and dedicated world championship race for men. With two days of racing, the cumulative event will host over 4,000 athletes as they embark on a 140.6-mile journey that presents the ultimate test of body, mind, and spirit to earn the title of IRONMAN World Champion. For more information, visit www.ironman.com/im-world-championship.
About The IRONMAN Group
The IRONMAN Group operates a global portfolio of events that includes the IRONMAN® Triathlon Series, the IRONMAN® 70.3® Triathlon Series, 5150™ Triathlon Series, the Rock 'n' Roll® Running Series, IRONKIDS®, World Triathlon Championship Series, premier running events including the Standard Chartered Singapore Marathon™ and City2Surf®, UTMB® World Series trail-running events including the Canyons Endurance Runs™ by UTMB®, Tarawera Ultra by UTMB® and Ultra-Trail Australia™ by UTMB®, Epic Series™ mountain bike races including the Absa Cape Epic®, road cycling events including Haute Route®, and other multisport races. The IRONMAN Group is the largest operator of mass participation sports in the world and provides more than a million participants annually the benefits of endurance sports through the company's vast offerings. Catering to the full athlete experience, the company portfolio also includes FulGaz® virtual cycling, the most realistic indoor riding experience connected fitness application aimed at preparing athletes for real-world events. Since the inception of the iconic IRONMAN® brand and its first event in 1978, athletes have proven that ANYTHING IS POSSIBLE® by crossing finish lines around the world. Beginning as a single race, The IRONMAN Group has grown to become a global sensation with hundreds of events across 55+ countries. The IRONMAN Group is owned by Advance, a private, family-owned business, and Orkila Capital, a growth equity firm focused on building great brands. For more information, visit www.ironman.com/about-ironman-group.
About Advance 
Advance is a private, family-held business that owns and invests in companies across media, entertainment, technology, communications, education and other promising growth sectors. Our mission is to build the value of our companies over the long-term by fostering growth and innovation. Advance's portfolio includes Condé Nast, Advance Local, Stage Entertainment, The IRONMAN Group, American City Business Journals, Leaders Group, Turnitin, and Pop. Together these operating companies employ more than 17,000 people in 29 countries. Advance is also among the largest shareholders in Charter Communications, Warner Bros. Discovery and Reddit. For more information visit www.advance.com.