Olympian Emma Coburn and The Elk Run 5k Choose BibBoards
June 23, 2022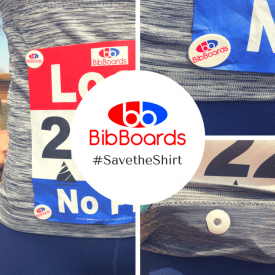 Olympian Emma Coburn and The Elk Run 5k Choose BibBoards
Customized BibBoards made an appearance at Olympian Emma Coburn's Elk 5K. The middle-distance runner loves the reusability and functionality of BibBoards. Race Coordinators like Coburn love that custom BibBoards keep their race's logo on a piece of quality equipment for years to come.
Emma Coburn and the ELK 5k
Emma Coburn is the first American woman to medal in the 3000m steeplechase. Since her Bronze Medal at the Olympics in 2016, Emma has gone on to set and break multiple records in the 3000m steeplechase. Emma is a nine-time national champion in the steeplechase and has gone on to win many international competitions. She is now a World Champion, having won the gold medal at the 2017 World Championships in London.
Emma also sponsors and directs the Elk Run 5K in her home state of Colorado. The 2022 Elk Run 5K will take place on September 24 in Crested Butte. The Elk Run 5K boasts one of the most beautiful courses in the country and can be run both in-person and virtually. For the third year in a row, Emma Coburn is partnering with BibBoards to give racers a memorable piece of gear that they can use again in the future.
"Partnering with someone like Emma and her event is something we wanted to do for a long time, now this is our 3rd year and her participants seem to love it so much they share all over social media the custom Elk Run BibBoards" Brian Goodell Founder
Emma Coburn's Elk Run5k helps raise money for Living Journeys. Living Journeys is a nonprofit organization that provides community support for individuals living with cancer and their families. Living Journeys provides financial support as well as mental health services to ensure that cancer patients and their families can heal.
World Class Athletes trust BibBoards
Emma Coburn is a race director who knows what runners want. As a world champion in the 3000m steeplechase, Emma knows a thing or two about having the best gear on race day. When it comes to providing the perfect gear to the participants of the ELK Run 5k, Emma knows that you can't go wrong with BibBoards.
"We love using BibBoards for our race every year. Our racers love that they can reuse the BibBoards in other ways and we love that our event logo stays with them long after the race is over!" Says Emma Coburn
In addition to providing a reusable marketing tool for race directors, BibBoards are by far a better way to secure your bib to your race day shirt than traditional safety pins. The patented locking system is safe on your clothing and your skin, so you don't have to worry about getting holes in your shirt or your skin.
BibBoards are the most secure way to keep your bib secured to your shirt. Whether you are racing through the hills of Crested Butte or running your local 5k, BibBoards will ensure that your bib stays attached until you cross the finish line.
BibBoards help keep thousands of dangerous non-biodegradable safety pins from littering the course. BibBoards are reusable and therefore are much better for the environment. Race directors and community members alike appreciate when the course is left spotless. Especially when the course runs through the most beautiful natural scenery in Colorado. Keeping the course clear and safe from safety pins will ensure that your race is welcomed back year after year.
If you are a race director looking to take your race to the next level, get custom BibBoards for your race.