Northern California's Prestigious Endurance Race Returns to Cool, California
December 15, 2021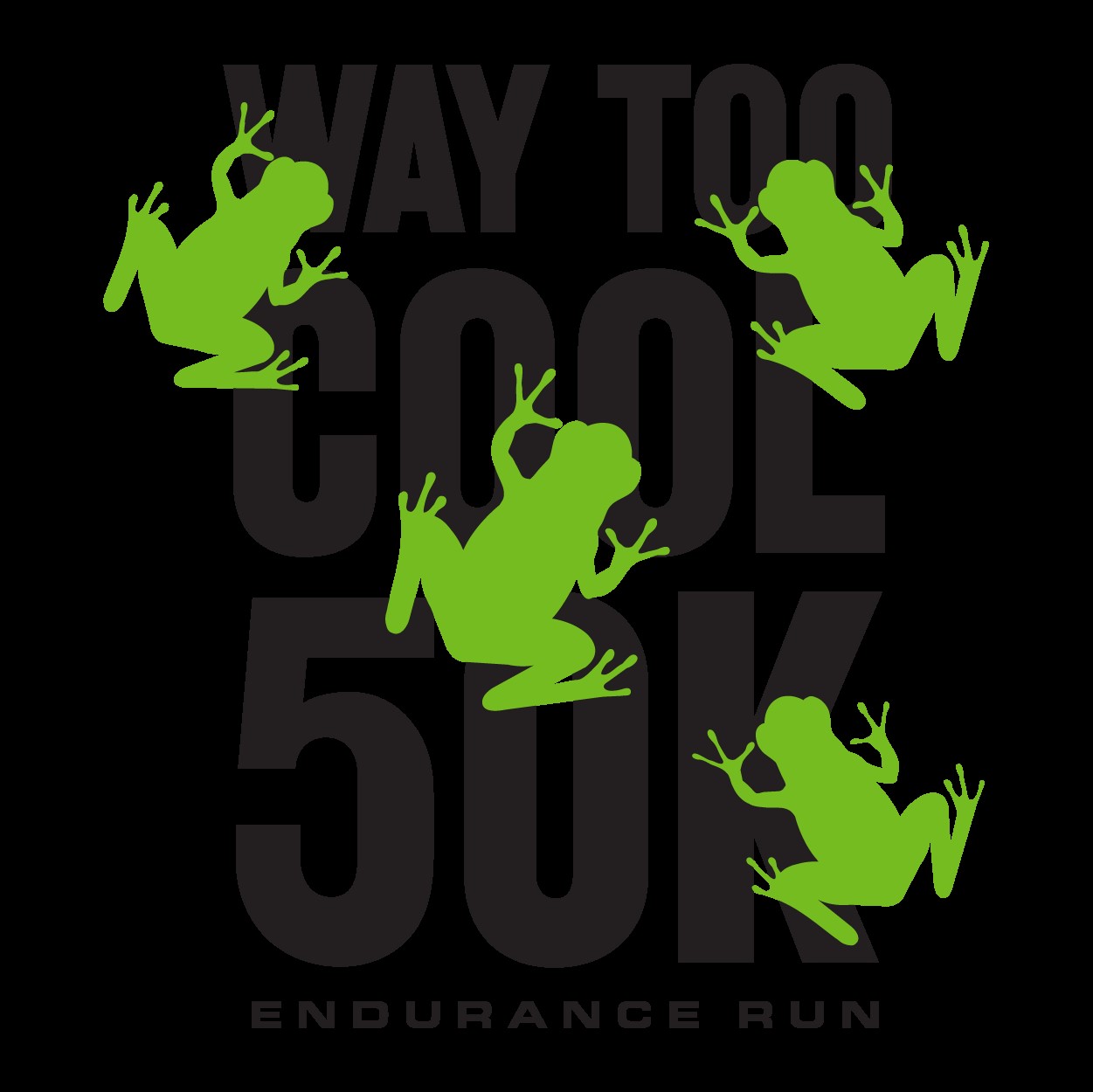 The 32nd Annual "Way Too Cool 50K Endurance Run" Slated for March 5, 2022
Cool, California /ENDURANCE SPORTSWIRE/ – Click here to register today for the 32nd Annual Way Too Cool 50K. Registration for the lottery is now open and closes on December 31st  at 11:59 p.m.
On Saturday, March 5, 2022, more than 800 ultra-runners will travel from around the globe to race in the 32nd Annual The Way Too Cool 50K Endurance Run (WTC50K). The 50K race is known as one of the most popular trail and ultra-running endurance events in the U.S. Runners compete at Olympic levels to beat their personal and race record course times.
"These are some of the world's top athletes, who come to Way Too Cool 50K year after year to beat their personal bests," said Race Director Julie Fingar. "The California weather, the course and the people make this event one of the nation's top 50K's to compete."
Starting mile one at 8 a.m., women and men will put their months of training to the test and begin the 50K  (View WTC50K Race Video Here). Registered runners are expected to cross the finish line between 11 a.m. and 4:30 p.m. This race includes advanced runners setting records year after year, in addition to a field of newcomers every year.
Highlights of the Way Too Cool 50K Endurance Run include:
Bill Finkbeiner will return for his 32nd consecutive year
The women's and men's fastest course records were set in 2015
Megan Roche (women) – 3:41:56
Patrick Smyth (men) – 3:04:48
Each runner will receive a WTC finishers medallion, goody swag bag, CRAFT technical shirt and post-race eats and homemade signature frog cupcake.
The Way Too Cool 50K Endurance Run promises an amazing course with no two-way traffic, 98% single track trails, breathtaking scenery and views from the Secret Trail, improved spectator access, five well-stocked aid stations and timing mats at various locations on course with runner tracking. The race begins at the Cool Fire Station on St. Florin Ct. and Hwy 49 where runners will race down paved roads. Runners then traverse and navigate through Knickerbocker Creek, Secret Trail, and the Olmstead Trail.  Thereafter, runners race down and along the Western States Trail and Quarry Road.  From Mile 21 to the 26.2 (marathon mark), participants will make their way from Auburn Lake Trails to Goat Hill. The home stretch will follow the well-traveled Wendell T. Robie Trail and back to the Western States Trail, finishing their race at the Cool Fire Station.
"Running an ultra takes an unbelievable amount of commitment and physical and mental perseverance," said Fingar. "This race has continued to attract thousands of veteran and novice runners from all over the world to put their training to the test and cross that finish line, and potentially set a PR."
After crossing the finish line, runners will be awarded their WTC Finisher's Medallion. Ultra-runners can recover and get warm with a cup of homemade soup prepared by Chef and Ultra-Runner Tim Ruffino along with Baja Fresh veggie and chicken burritos. The post-race celebration will continue with our Ultra Festival. The celebration will include an array of vendors surrounding a Beer Garden and each attendee will receive a Way Too Cool 50K signature frog cupcake.
2022 race beneficiaries include the California Conservation of Trails.
Way Too Cool 50K Endurance Run
Cool Fire Station, 7200 Florian Court, Cool, CA, 96614
8 a.m. Saturday, March 5, 2022
www.wtc50k.com
julie@norcalultras.com
916.765.6021
About NorCalUltras
NorCalUltras is Northern California's premiere ultrarunning event management company. NorCalUltras trail races are renowned for providing runners with first class experience from start to finish. Each endurance race features excellent, well-marked courses, a professionally organized race team, top of the line swag and remarkable post-race festivities. For more information visit www.norcalultras.com.
###