New Signings for Virginia's Blue Ridge TWENTY24
December 6, 2022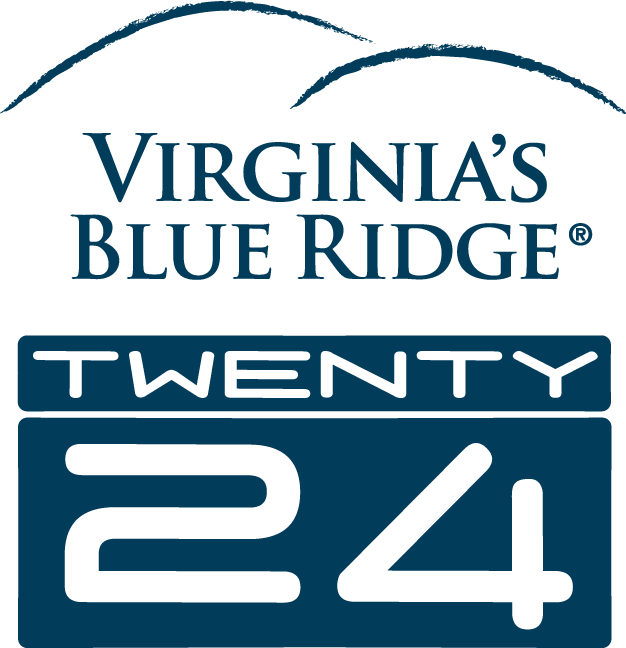 Virginia's Blue Ridge TWENTY24 professional cycling has added four new cyclists to the team's 2023 roster.
ROANOKE, Va. (December 2022)/ENDURANCE SPORTSWIRE/ – Virginia's Blue Ridge TWENTY24 professional cycling has added four new cyclists to the team's 2023 roster. Caileigh Filmer (CAN), Danielle Morshead (USA), Nicole Steinmetz (USA), and Laurel Quiñones (USA) have signed on to join the team in Roanoke in the new year, some already familiarizing themselves with cycling in Virginia's Blue Ridge during a fall training camp this past November.
Filmer, Morshead, and Quiñones all share a common background in rowing, a sport they say is strategically much different from cycling. However, their love for endurance remains the same on the bike as it was on the boat.
Filmer, a native of Victoria, Canada, is a Tokyo 2020 bronze medalist in coxless pair women's rowing and won gold in the pair at the 2018 Rowing World Championship. She started cycling when her rowing season was put to a stop during the COVID-19 pandemic. After an impressive eight years on Canada's national rowing team, representing her country in the 2016 and 2020 Summer Olympics, Filmer is focusing on the Canadian National Time Trial Championships.
"It's so encouraging that VBR TWENTY24 allows me to work and pursue my passion as a coach outside of my professional cycling career, too," says Filmer, who is currently training in Taiwan, where she works as a high school rowing coach. "I didn't join this sport just to go to the Olympics and medal. I love challenging myself, and I really like the community in cycling and the lifestyle outside the race results."
Morshead has been cycling for six years and signed her first pro contract in 2017 with Team TWENTY20, a previous iteration of VBR TWENTY24. She is from the San Francisco Bay Area, where she rowed throughout high school and then moved east for college, rowing D1 at Brown University. She recently attended a training camp in the Virginia's Blue Ridge region.
"I'm really amazed at the views here. Riding on the Blue Ridge Parkway and looking out at the mountain ridges for miles, with all the farms in the valleys, is incredible," says Morshead, who has been honing her craft in criterium racing the past four years and is excited to race in criteriums and on the track this season. "My personal goal is to ride for the national team on the track and go to Paris, but my immediate goal is to win a lot of races with my teammates domestically and being part of helping VBR TWENTY24 become the most dominant U.S.-based team. I really enjoy the multi-tiered support on a team that continually develops people, turning professional athletes into Olympians and world champions."
Quiñones is another born Californian who is now a New York City resident where she works at J.P. Morgan as a data analyst. She too moved to the East Coast to pursue collegiate rowing at Columbia University and shifted gears to cycling after graduation. She says her love for endurance sports, which also includes running, led her to an organic progression in her skills, immense strength, and speed on the bike.
"I've really enjoyed being part of the VBR TWENTY24 Zwift eSports team this past year. The vision for the team and for each cyclist bringing their unique talents to the table is exciting. I'm looking forward to gaining a lot of experience in racing at a much higher level than I ever have before. I just want to develop as a racer and advance in the craft," says Quiñones, who is already on a fast track to success and is being coached by Kristin Armstrong. "Coming from rowing to cycling, I was not aware of the tactical side and the strategy of bike racing at all. So, I think rowing really taught me how to hurt a lot, how to push through the pain, and do the work."
Steinmetz is from Loomis, California, and is also relatively new to competitive racing. She joined the University of California, Los Angeles collegiate cycling team for their 2022 season and quickly excelled in the sport, with impressive results at SBT GRVL and USA Cycling Collegiate National Road Championships this past May.
"VBR TWENTY24 is a great fit for my development and offers me the flexibility to work on my degree," says Steinmetz. "I'm going to gain amazing experience competing in more stage races and racing on a team, which will be a whole new dynamic compared to racing individually. I've actually never raced with other women from the same team as me. At UCLA, I was the only girl that raced, so I'm super excited to have a group of women that I can get to know on and off the bike."
The additions of Filmer, Morshead, Quiñones, and Steinmetz will round out the full roster for the 2023 season, which VBR TWENTY24 general manager Nicola Cranmer says will feature a diverse squad of track, mountain biking, gravel, ultra, eSports, and para-cycling athletes.
"I'm excited about our roster of returning athletes and impressive new talent," says Cranmer, who recently announced the team's return to UCI status in 2023. "I am really passionate about development and we have some excellent new performance candidates. It's great to be working with Dani Morshead again; her first round with us, she was fresh out of college and not ready for a performance push. She has returned ready to do what it takes to be able to contribute to her trade team and also the U.S National Team opportunities. Once again, Zwift has been a valuable recruitment platform for us in identifying new talent like Laurel Quiñones, a raw, untapped talent. Caileigh Filmer knows how to target a high-performance goal; it's no small feat scoring an Olympic rowing medal. Rowers have a strong work ethic; they know how to train hard and suffer, and it's going to be a lot of fun adapting these athletes to a cycling focus. We have a very strong team in 2023 and I'm already looking forward to the race season!"
The full VBR TWENTY24 roster will be announced in the coming weeks.
###
Media Contact: Rachel Schneider, rschneider@accessu.com C: 734-693-7009
About Virginia's Blue Ridge TWENTY24: When the team was formed in 2005, the goal was to create a pathway for athletes to the 2012 London Olympics. In 2009, the team's name became Twenty12, changing every four-year cycle, followed by Twenty16, Twenty20, and now Twenty24, representing the Paris 2024 Olympics. The Twenty24 program is responsible for developing many of the most successful American female cyclists to date. It has created opportunities for elite, junior development, and para-cycling athletes. Twenty24 has established a consistent athlete talent pipeline for road and track cyclists and additionally provides opportunities for athletes who excel in the virtual world of Zwift eSports and the new dynamic discipline of gravel racing. The team identifies and develops high-performance athletes and the next generation of competitive cyclists. Successfully aligning student-athletes with college scholarships through cycling and academics.